Today we're posting Eric's lead article from the Dec. 20 subscriber edition of Planet Waves. This is premium content sponsored by Planet Waves members. We have opened up a new content area for our members and All Access Pass holders, which has a free level of membership. To sign up for that, go to the JOIN page. The first edition of the new year will be published this Friday, Jan. 3. — Susan
Dear Friend and Reader:
Working with my collaborators at Planet Waves, I set out on a mission of finding signs of progress amidst the many strange and tragic news events of 2013. Americans, as a lot, are people averse to following current events, and when we do, we rarely look back in an honest way.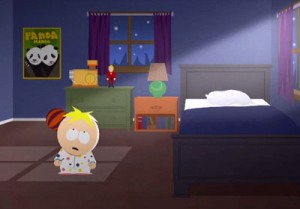 It's true, there's hardly time these days. Yet part of not looking back means not remembering what we've learned in the past, not taking advantage of our mistakes. It sounds good to praise the power of now, but that serves little purpose if you forget a discovery about yourself that you made a day or a week ago and never put it to use.
By many accounts, we are alive in a momentous era in history, and events of 2014 are going to ramp this up by a few orders of magnitude. Astrology describes this scenario in a longterm aspect called the Uranus-Pluto square, part of a cycle that you can trace back through history and observe the upheavals, revolutions and transformations of society. This one pattern is enough to shake up any skeptic who claims astrology isn't real.
The last time we experienced a major phase of this cycle was in the mid-1960s, when Uranus and Pluto formed a conjunction. It's only in hindsight that we can see the positive developments of that era. Yes, it was an exciting time to be alive if you were not wracked with anxiety or paranoia. There was great music, better drugs than we have today and the social environment was far less uptight. Many people felt the calling to get involved politically. Yet sadly, many look back and describe their experiences of that era as empty.
There were also the assassinations of many progressive leaders, and while that was happening, tens of thousands of 18-year-old boys were being shipped to Vietnam and coming home in flag-draped coffins a year later, or soaked with dioxin and terror three years later. Many people lost close friends, boyfriends, fathers, husbands and brothers to a war that just about everyone now admits was a pointless disaster. Yet who stands up to the equally corrupt, profit-driven war machine today? Do you?