We'll be keeping track of what we determine to be the most relevant updates on the coronavirus situation. New items will go at the top. If you have something to report — news, science news, or a check-in from your local area — please send to editors@planetwaves.net. Stay in touch and help us out by sharing this resource with others. This blog is published by Chiron Return, a 501(c)(3) nonprofit corporation, which is an affiliate of the Pacifica Radio Network.
---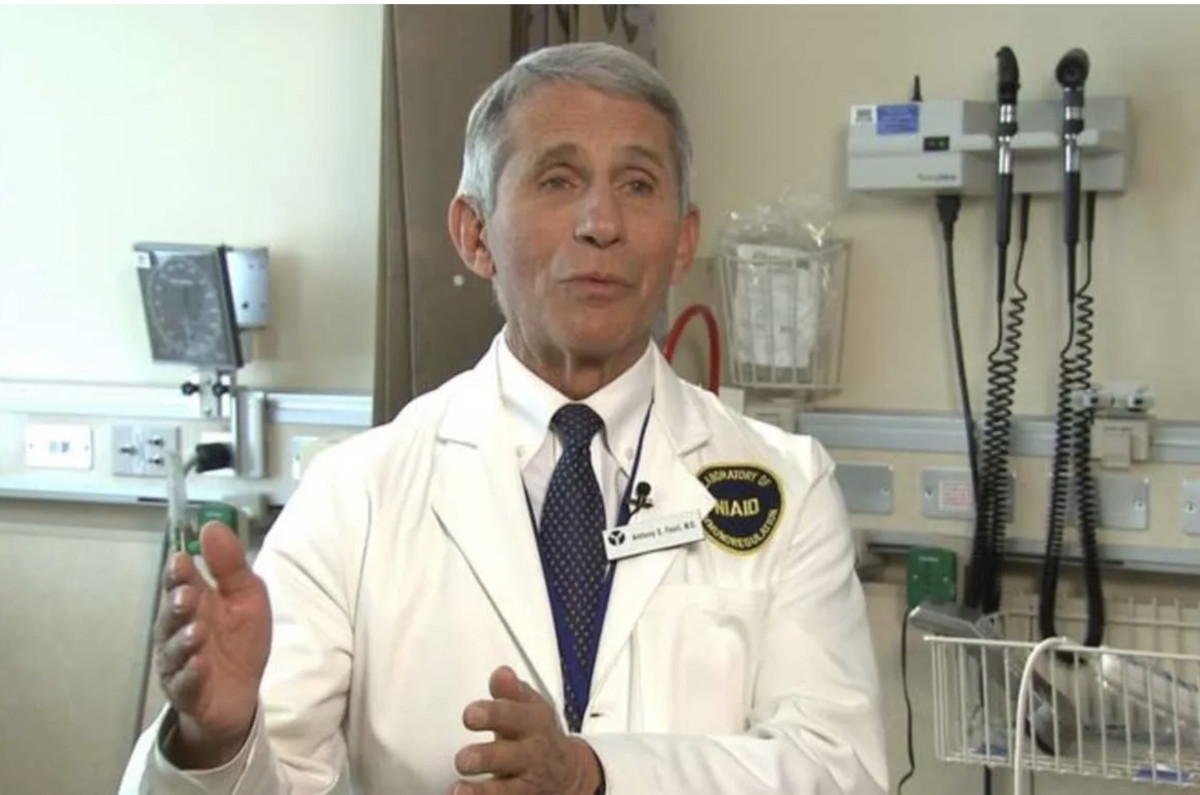 BREAKING — Dr. Fauci to head National Institute of Particle Physics | added December 30
Dr. Antony Fauci will be taking over the National Institute of Particle Physics (NIPP) on Jan. 1, after being named to this position by Pres. Biden last week. He ends his decades-long term as head of the National Institute for Allergies and Infections Diseases (NIAID) on Dec. 31.
In this role, he will be the nation's top particle physicist, and taking over at age 82, he will be the oldest person to be named to the position. His appointment was approved overwhelmingly by the Senate in a 99-3 vote earlier this week. Though he lacks educational credentials and publishing credits in the highly competitive field of quantum mechanics, he said, "That's never stopped me before," speaking to reporters Tuesday at his first press conference.
"I've always said, if I could do it all over again, I would be a physicist. Well, now I get to, since 82 is the new 30." Quantum mechanics is a probability theory of existence. Fauci had a minus one to the 38th power chance of getting the job, and he prevailed.
Granted Emergency Degree from Stanford
Dr. Fauci was granted an emergency doctorate in physics by Stanford University three weeks ago, "So at least he would have a little something," according to a spokesman for the university. He was also granted an honorary master's degree in finance and a bachelor's degree in liberal studies by Salsbury University in Maryland.
---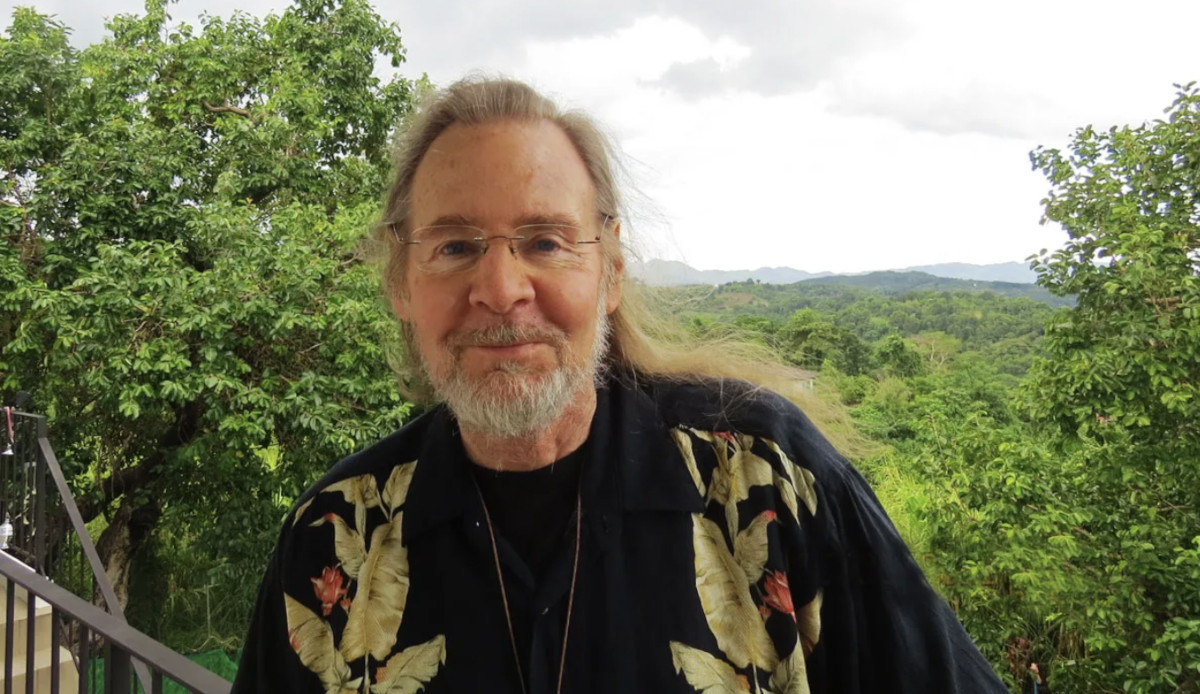 PWFM:: Daniel Giamario, shamanic astrologer; Christine Massey | added December 30
Dear Friend and Listener:
Tonight to wrap up the year, I have two outstanding guests: Daniel Giamario, astrologer and astrology teacher from the previous world; and Christine Massey, whose letters to government agencies have resulted in hundreds of admissions that the virus does not exist, and that the spike protein does not exist.
Daniel Giamario is author of The Shamanic Astrology Handbook, and The Origins of the Shamanic Astrology Paradigm. You may find those here. Most of our discussion is on Saturn and Pluto in Aquarius. Saturn is heading out; Pluto hs heading in (for the next 20 years). This is real astrology worth knowing about. Here is his website: The Turning of the Ages Mystery School.
I've posted my conversation with Daniel early — it's available now.
Chirstine Massey, known to some as "that lady in Canada" (which is 100% true), has been submitting Freedom of Information Law requests to governments all over the world since 2020, asking them the same basic question: have you got any of this stuff you say is so bad? They all say the same thing: No, we don't. She catches us up on her efforts in a new interview.
---
U.S. considers testing Chinese airline passengers' urine for 'covid' | added December 30
The United States this week also expanded its voluntary genomic sequencing program at airports, adding Seattle and Los Angeles to the program. That brings the total number of airports gathering information from positive tests to seven.
But experts said that may not provide a meaningful sample size. A better solution would be testing wastewater from airlines, which would offer a clearer picture of how the virus is mutating, given China's lack of data transparency, said Dr Eric Topol, a genomics expert and director of the Scripps Research Translational Institute in La Jolla, California.
Getting wastewater off planes from China "would be a very good tactic," Topol said, adding that it's important that the United States upgrade its surveillance tactics "because of China being so unwilling to share its genomic data." China has said criticism of its covid statistics is groundless, and downplayed the risk of new variants, saying it expects mutations to be more infectious but less severe. Still, doubts over official Chinese data have prompted many places, including the United States, Italy and Japan, to impose new testing rules on Chinese visitors as Beijing lifted travel controls.
---
Scientists guess on severity of China's 'covid' outbreak due to lack of government transparency | added December 30
As covid barrels through China, scientists around the world are searching for clues about an outbreak with sprawling consequences — for the health of hundreds of millions of Chinese people, the global economy and the future of the pandemic.
But in the absence of credible information from the Chinese government, it is a big scientific guessing game to determine the size and severity of the surge in the world's most populous country. In Hong Kong, one team of researchers pored over passenger data from five Beijing subway lines to determine the potential spread. In Seattle, a group of modelers tried in vain to reverse-engineer an unverified government leak detailing case numbers from Chinese health officials. In Britain, scientists are coming up with their own efficacy estimates of Chinese vaccines.
Any personal anecdote or social media report from China — scarce medicines, overrun hospitals, overflowing crematories — is possible fodder for researchers' models. They are all attempting to understand the same things: How quickly is the virus spreading in the country? How many people are dying? Could China be the source of a new and dangerous variant? As scientists sift through varied sources of shaky information, they are bracing for potentially catastrophic outcomes.
---
China's high 'covid' cases linked to white lung syndrome | added December 30
An unprecedented surge of the coronavirus has hit China, with a reported estimate of up to 250 million people being infected in the first three weeks of December. The estimate was provided by an insider officer from the nation's top health authorities, initially reported by Bloomberg News and Financial Times.
One feature of this China wave is that an unusual number of patients have manifested with white lung syndrome. On social networks, many Chinese people have shared X-rays of their lungs. In a CT or X-ray scan, air sacs in the lungs called alveoli usually appear as dark regions on the image. However, when inflammation and infection occur, the alveoli become filled with exudative or inflammatory cells, blocking the passage of the rays and resulting in white areas appearing on the scan.
This China wave has three distinct features: unprecedented speed, an unprecedentedly high number of infected people, and unprecedented severity. What Could Be Causing the Recent Spike in China? Multiple aspects seem to have coalesced to contribute to the current spike in cases in China, such as weakened immunity, preexisting medical conditions, a variety of environmental toxins, the winter season, and the potential reactivation of old covid strains.
---
Recent global outbreaks of measles linked to 'covid' lockdowns | added December 30
Next year, the thing to keep an eye on in global health is measles – not just the progress of the virus itself, but the disease as a marker of how badly lockdowns and other fallout from the covid pandemic have set things back. There have been recent outbreaks in countries as diverse as Ethiopia, India, Tajikistan and Poland. Last year, 22 countries experienced large outbreaks, with an estimated nine million cases and 128,000 deaths worldwide.
Countless children will have suffered terrible neurological damage as a result, which will permanently blight their lives. Measles is, of course, entirely preventable. But vaccination coverage has steadily declined across the world since the beginning of the covid pandemic because of disruptions to healthcare, leaving us in our present situation. It is not the only childhood vaccine that millions have missed, but because of the speed at which measles spreads it will be the first we notice next year.
In the areas hit, healthcare will have been found wanting and other preventable disease outbreaks will likely follow. 'The paradox of the pandemic is that while vaccines against covid were developed in record time and deployed in the largest vaccination campaign in history, routine immunisation programmes were badly disrupted, and millions of children missed out on life-saving vaccinations,' WHO director-general Dr Tedros Adhanom Ghebreyesus has said.
---
Traveling nurses during 'covid' pandemic now face diminished paychecks | added December 30
Editor's Note: As New York State assembly votes "aye" to wage increases for senate and assembly members, New Yorkers struggle with high inflation. This is not the time for pay raises in NYS assembly. — mmd
In early 2022, Jordyn Bashford thought things were as good as they could be for a nurse amid the covid pandemic. A few months earlier, she had signed an agreement with a travel nurse agency called Aya Healthcare and left Canada to work at a hospital in Vancouver, Washington.
Before the end of her first shift at PeaceHealth Southwest Medical Center, she said she realized other travel nurses there were earning even more than she was and asked for more money. Aya quickly amended her agreement and raised her hourly pay from $57 to $96. In January, her rate increased again to $105 as part of a new agreement. She thought that the high pay — and a generous living stipend of nearly $1,300 per month — meant she and her fiancé could finally make plans to buy a house.
But two months later, when her assignment was renewed, Aya slashed her hourly pay back down to $56, and then cut it still more to $43.80 — less than her initial rate. "I do know that travel nursing is fluid, and you can lose your job at any time, but I wasn't expecting [my hourly pay] to fall 50%," Bashford said. The boom in travel nursing during covid exposed a practice that has existed since the industry's birth 50 years ago, according to experts.
---
Fear as a weapon for hegemony | added December 30
If events since March 2020 have shown us anything, it is that fear is a powerful weapon for securing hegemony. Any government can manipulate fear about certain things while conveniently ignoring real dangers that a population faces.
Author and researcher Robert J Burrowes says:
…if we were seriously concerned about our world, the gravest and longest-standing health crisis on the planet is the one that starves to death 100,000 people each day. No panic about that, of course."
No panic because the controlling interests of the global food system have long profited from a 'stuffed and starved' strategy that ensures people unnecessarily go hungry when corporate profit rather than need dictates policies. US social commentator Walter Lippmann once said that 'responsible men' make decisions and must be protected from the 'bewildered herd' – the public. He added that the public should be subdued, obedient and distracted from what is really happening. Screaming patriotic slogans and fearing for their lives, they should be admiring with awe leaders who save them from destruction.
---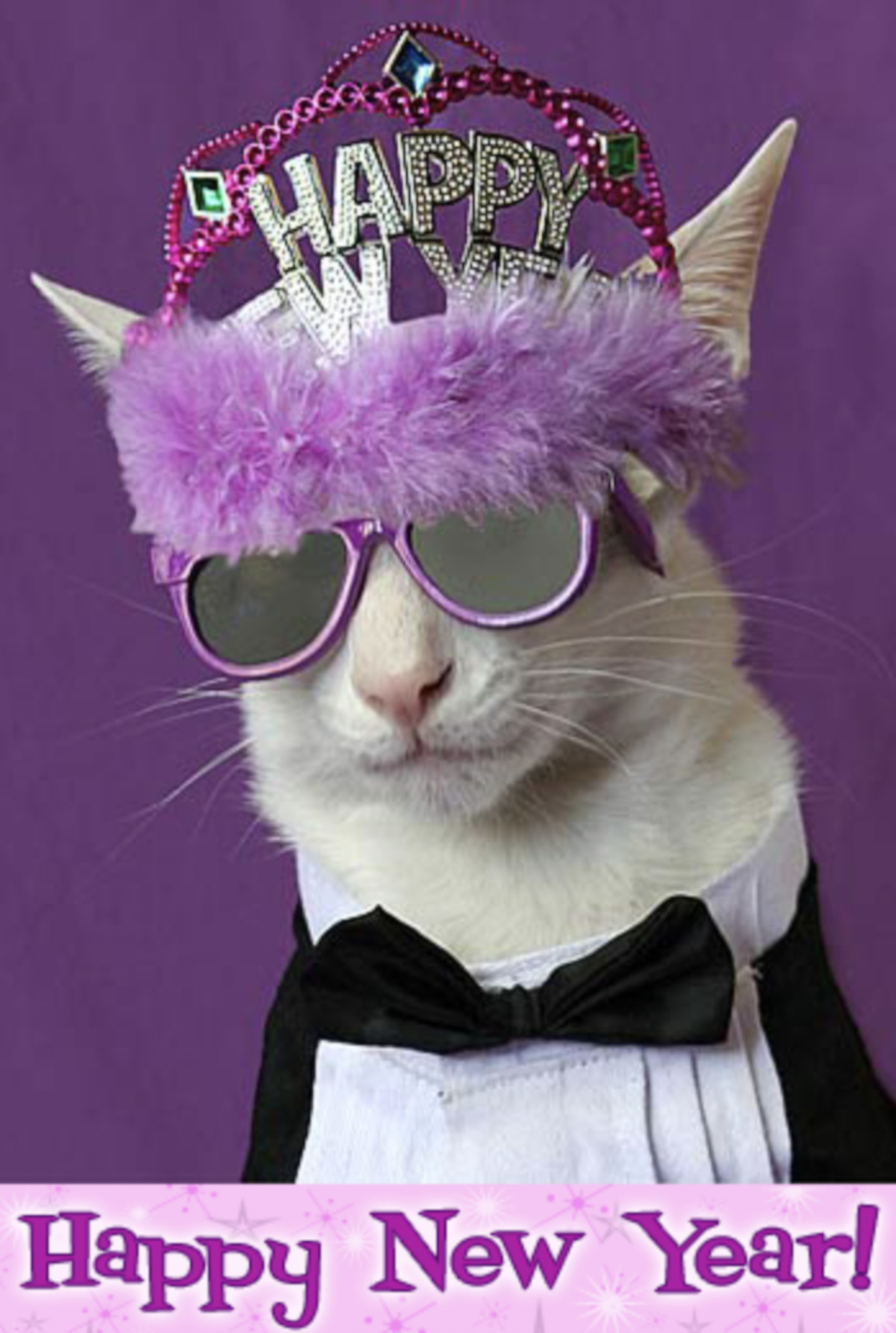 Wishing you and your family a healthy and happy New Year. — Melissa
---
U.S. to require Chinese airline passengers to provide proof of negative 'covid' test before entering country | added Dec. 29
The Biden administration will require airline passengers traveling from China to test negative for covid before entering the U.S. as concern grows that widespread transmission of the virus in the world's most populous country could result in new variants.
All airline passengers 2 years and older originating from China, Hong Kong or Macau will be required to get tested for covid-19 no more than two days before their flight to the U.S. and show a negative result to the airline upon departure, the Centers for Disease Control and Prevention announced on Wednesday. The requirements, which apply regardless of nationality and vaccination status, start Jan. 5. Travelers can get a PCR test or a rapid self test that is administered and monitored by a telehealth service.
The rapid test must be authorized by the Food and Drug Administration or the relevant national authority. Airline passengers flying through Incheon International Airport in South Korea as well as Toronto Pearson and Vancouver International Airports in Canada will also need to test negative for covid before heading to the U.S. if they were in China 10 days beforehand. These three airports cover the overwhelming majority of travelers whose trips originated in China but have connecting flights to the U.S., according to the CDC.
---
Italy mandates 'covid' testing for all incoming Chinese airline travelers to protect citizens with mass surveillance and identification of 'variants' | added December 29
Italy has ordered mandatory coronavirus tests for all travelers arriving from China, the health minister announced on Wednesday. Orazio Schillaci said the tests — including antigen swabs and virus sequencing — were essential to ensure the surveillance and identification of any covid-19 variants and protect the Italian population.
The health minister has already been following the results of swabs carried out on passengers arriving at Malpensa airport from China since December 24, the health ministry said, and recommended the sequencing of all variants.
Out of 212 swabs carried out at Malpensa airport on travelers arriving directly from China on two flights on Boxing Day, 97 were positive for covid-19, reports La Stampa. Those who tested positive were isolated, with contact tracing initiated. Schillaci's announcement on Wednesday comes in the wake of China's lifting of its zero-covid policies, which included months-long lockdowns. The country's U-turn on the strict measures is already leading to its biggest outbreak of covid-19 infections since the pandemic's start, with medical staff struggling to cope.
---
Top Twitter lawyer suggests censoring Trump's 'covid' tweet urging Americans not to let 'covid' "dominate" their lives | added December 29
James Baker, the former top FBI lawyer who left to become Twitter's deputy general counsel, was shot down by the company's then-watchdog Yoel Roth when Baker suggested an exhortation from then-President Donald Trump urging Americans not to let covid-19 "dominate" their lives should be censored.
As Trump, now 76, prepared to leave Walter Reed National Military Medical Center in Bethesda, Md. on Oct. 5, 2020, after undergoing three days of treatment for the virus, he tweeted to his 86 million followers: "I will be leaving the great Walter Reed Medical Center today at 6:30 P.M. Feeling really good! "Don't be afraid of covid. Don't let it dominate your life. We have developed, under the Trump Administration, some really great drugs & knowledge. I feel better than I did 20 years ago!" the 45th president added.
That afternoon, Baker dashed off an email to Roth and another senior Twitter legal executive, Stacia Cardille, asking them: "Why isn't this POTUS tweet a violation of our covid-19 policy (especially the 'Don't be afraid of covid' statement)?" Roth explained that the tweet was "a broad, optimistic statement" that "doesn't incite people to do something harmful, nor does it recommend against taking precautions or following mask directives (or other guidelines).
---
Canadian pharmacists will soon be able to prescribe treatments for 13 common conditions | added December 29
As of Jan. 1 pharmacists in Ontario will be allowed to prescribe treatments for 13 common conditions, but that doesn't mean they'll all be ready to do it. The province's ministry of health issued a reminder of the previously announced expansion of pharmacists' roles on Wednesday, noting the service will be free with a health card.
Ontario pharmacists will be allowed to assess patients and prescribe medication as needed for pink eye, acid reflux, cold sores, skin irritation, menstrual cramps, hemorrhoids, impetigo, insect bites, hives, hay fever and sprains. They will also be able to treat uncomplicated urinary tract infections and prescribe antibiotics after tick bites to prevent Lyme disease.
"All Shoppers Drug Mart and Loblaw pharmacies in Ontario will offer the service as of January 1," Jeff Leger, president of Shoppers Drug Mart, said in an email on Wednesday. Rexall Pharmacy Group and McKesson Canada, which was speaking for Guardian, I.D.A., Remedy'sRx and The Medicine Shoppe pharmacies, said in the health ministry's news release on Wednesday that their pharmacists will participate in the expansion.
---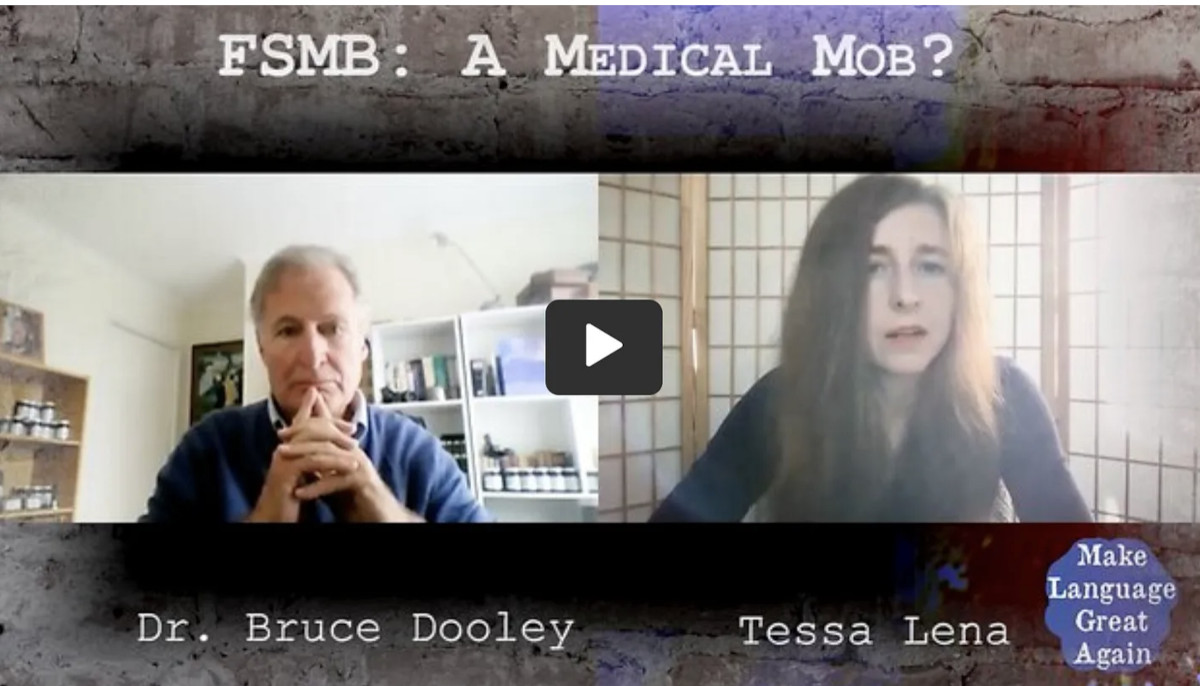 Dr. Bruce Dooley on the Federation of State Medical Board corruption | added December 29
This story is about a very brave American doctor in New Zealand, Dr. Bruce Dooley, whom I had the great joy of interviewing a couple of months ago. It is also about an extremely corrupt and mob-like organization, the Federation of State Medical Boards.
What is the Federation of State Medical Boards?
I have previously written about the Federation of State Medical Boards, please see the articles below for in-depth information about the organization itself and its long-standing faithful service to its pharmaceutical masters.
---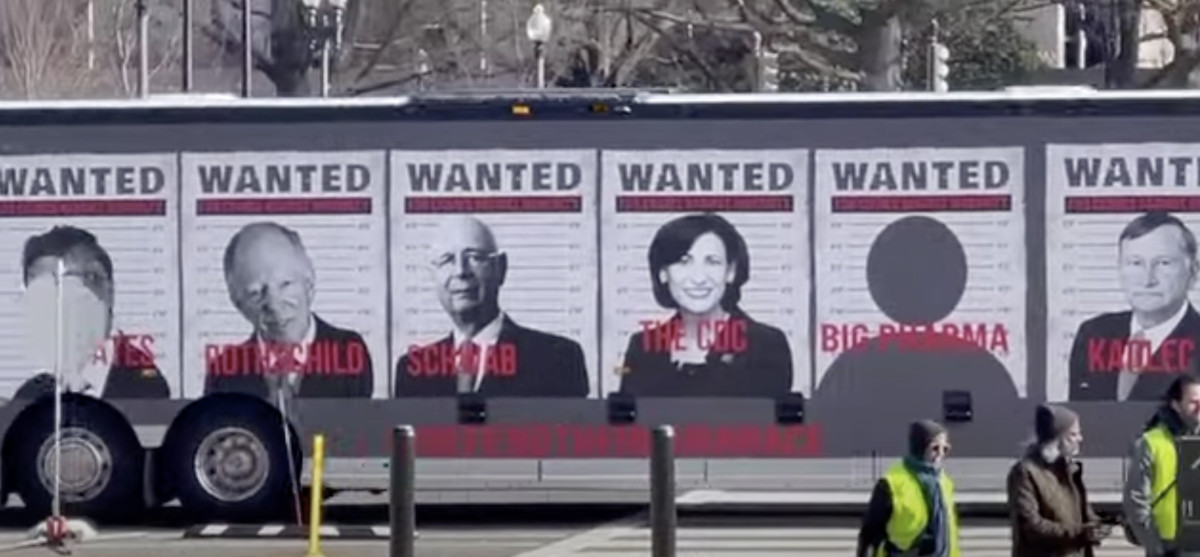 Wanted bus shows up in Washington, DC | added December 29
Bus is looking for:
– Fauci
– Bill Gates
– Rothschild
– Klaus Schwab
– CDC
– Big Pharma
---
'Covid' causes nasal cell damage, according to new research studies | added December 29
Researchers now know why some people recover their loss of smell after covid-19 and some do not. A new study, published Wednesday in the journal Science Translational Medicine, shows that for some people, their body's immune response becomes dysregulated, even after the virus can no longer be detected by laboratory tests. Specifically, covid-19 can cause a prolonged and damaging inflammatory assault on nerve cells in the nose that are responsible for the sense of smell.
The study was small, with samples from 24 people split into three groups: people with post-covid prolonged loss of smell, people with a normal sense of smell after recovering from the virus, and people who never had covid and who had a normal sense of smell.
"The findings are striking," researcher Bradley Goldstein, MD, PhD, an associate professor at Duke University School of Medicine in North Carolina, said in a news release. "It's almost resembling a sort of autoimmune-like process in the nose." Persistent loss of smell after covid-19 can last years. The good news is that even patients most affected by the virus appeared to maintain the cell types needed to repair the sense of smell, the study found.
---
Ongoing NY battle for medical freedom | added December 29
'Every parent should be out there in the streets with us' says guest Rosangel Perez in this empowering 'Good Morning CHD' conversation with Kozi's wellness and host Michael Kane. They update viewers on New York legislation and legislators as well as share methods of medical freedom advocacy.
---
Rep. Jamie Raskin diagnosed with cancer, Jeremiah Green has stage 4 cancer, Willie Nelson's "life-threatening health scare" | added December 29
Rep. Jamie Raskin (D-MD) announced Wednesday that he has been diagnosed with cancer, but reassured constituents and supporters that despite the serious nature of the disease, it may still be "curable." "After several days of tests, I have been diagnosed with diffuse large B cell lymphoma, which is a serious but curable form of cancer," Raskin wrote.
"I am about to embark on a course of chemo-immunotherapy on an outpatient basis at Med Star Georgetown University Hospital and Lombardi Comprehensive Cancer Center. Prognosis for most people in my situation is excellent after four months of treatment." He added that he plans to work during his treatment. Raskin has been a leading voice on the House Select Committee investigating the Jan. 6 Capitol riot and served as impeachment manager during former President Donald Trump's second trial in 2021.
Modest Mouse drummer Jeremiah Green has been diagnosed with stage four cancer, his mother has shared in a post on Facebook. Green is one of the co-founding members of the band, forming the group in 1993 with frontman Isaac Brock and bassist Eric Judy. The drummer's mother, Carol Namatame, shared a post on Facebook yesterday (December 25), asking for people to "please send healing vibes for my son […] who is battling stage 4 cancer". "He is so strong and so brave and hanging in there!" She added.
---
Dr. Peter McCullough warns 'covid' shot genetic code could pass to child | added December 29
"The Genetic Code for the C19 Shots Could Be Passed Down from Parent to Child" – Dr Peter McCullough.
---
Autopsies of unvaccinated patients reveal 'covid' in the brain | added December 28
Editor's Note: Again, the study implies the virus was found in the brain without having been isolated and proven to be what is being called 'covid'. The article even admits the results were a fabricated culture that uses Vero cells to replicate virus, i.e. in monkey kidney cells. These patients were said to be 44 people who died in the first year of the pandemic with numerous co-morbidities. "We never found the virus," Nath told MedPage Today. "We found the viral protein, but no RNA." — mmd
Early this year, leading researchers discussed what we knew — and didn't know — about covid-19 and the brain. Since then, new findings have emerged about SARS-CoV-2 and the nervous system, including the results of an autopsy study that showed the presence of the virus throughout the body and brain.
How can a respiratory pathogen like SARS-CoV-2 cause the nervous system to go haywire? That's the question researchers posed in January, and it's still being asked nearly a year later. Neurologic complications of covid are diverse and can be long-lasting, noted Avindra Nath, MD, of the National Institute of Neurological Disorders and Stroke, at the time. "They are largely immune-mediated, the brain endothelial cells being a major target," he told MedPage Today.
Research throughout the year supported this view. In July, an autopsy study of nine covid patients showed vascular damage with serum proteins leaking into the brain parenchyma, accompanied by widespread endothelial cell activation. Consistent with other studies, SARS-CoV-2 virus was not detected in the brain. But in December, an autopsy report of 44 people who died with covid-19 in the first year of the pandemic showed that SARS-CoV-2 virus had spread throughout the body — including the brain — and persisted in tissue for months.
---
U.S. considers 'covid' restrictions on Chinese arrivals due to lack of transparency surrounding 'virus' | added December 28
The US is considering imposing new covid restrictions on Chinese arrivals, after Beijing announced it would reopen its borders next month. American officials say this is due to a lack of transparency surrounding the virus in China, as cases surge.
Japan, Malaysia and Taiwan – worried at importing covid cases – have already outlined tighter measures for Chinese travellers, including negative tests. Beijing has said covid rules should be brought in on a "scientific" basis. India is also stepping up measures for Chinese arrivals, but this was announced before Beijing said it would relax its strict border policy. Passport applications for Chinese citizens wishing to travel internationally will resume from 8 January, the country's immigration authorities have said. Travel sites have reported a spike in traffic, leaving some countries fearful over the potential spread of covid.
"There are mounting concerns in the international community on the ongoing covid-19 surges in China and the lack of transparent data, including viral genomic sequence data," US officials said in a statement quoted by news agencies. Wang Wenbin, China's foreign minister spokesperson, subsequently accused Western countries and media of "hyping up" and "distorting China's covid policy adjustments". He said China believed all countries' covid responses should be "science-based and proportionate", and should "not affect normal people-to-people exchange".
---
Uncovering the 'covid' fraud, part six | added December 28
The end of March 2020 definitely had plenty of interesting developments. Despite the push to enforce lockdowns, quarantines, social-distancing, masking, etc. based on the premise that there was a deadly "virus" running rampant around the world, a curious thing happened.
For those willing to look, major cracks were appearing within the foundation which countered the main narrative. Statistical modeling that had predicted massive deaths were shown to be overblown and completely inaccurate. Much of the statistics were inflated by increased fraudulent PCR testing which resulted in increased fraudulent cases that were incorrectly assumed to be indicative of "viral" spread, even though the majority of the positive cases had no symptoms of disease whatsoever.
The dreaded mortality rate that was claimed to be high plummeted to within the same range as a typical severe flu. The numbers showed that those who were "infected" had a greater than 99% chance of survival if they were under the age of 70. In the UK, the disease was downgraded from a high consequence infectious disease as it was considered to result in low mortality. In every which way, the narrative was falling apart.
---
Justin Trudeau to testify in court over conflicting accounts of pebbles thrown during 2021 campaign | added December 28
Prime Minister Justin Trudeau has been reportedly served with a subpoena to testify in court in relation to a protest in which pebbles were thrown at him during his 2021 campaign tour in London, Ontario.
London police had charged the 25-year-old suspect, Shane Marshall, with one count of assault with a weapon for reportedly throwing gravel at Trudeau on Sept. 6, 2021. Marshall, who was president of the People's Party of Canada's Elgin Middlesex London riding, was relieved of his position after the alleged incident. Defence lawyer Phillip Millar told CBC News that it's "unbelievably rare" that in a criminal case such as this one, the person who has been allegedly assaulted wasn't already called on to testify.
"In every prosecution of this type, the complainant or victim would be a witness and testify as to what happened," he said in an interview with CBC News. "For the assault to be established in law, the person on the receiving end of it has to know it's happening." Video footage showed that as Trudeau was boarding his campaign bus, some small pieces of gravel appeared to come flying his way from behind, where a large crowd was gathering in protest, with some yelling insults.
---
Tennis star Novak Djokovic back in Australia a year after being deported over refusal of 'covid' shot | added December 28
Nearly a year after getting deported over his covid-19 vaccine status, Novak Djokovic is back in Australia in pursuit of a record-extending 10th grand slam title at Australian Open. Tennis Australia confirmed Wednesday that Djokovic landed in Adelaide the previous night to compete in the 2023 Adelaide International, which begins on Sunday, and the Australian Open which begins early next month.
"Novak is welcome in Australia," Australian Open tournament director Craig Tiley said at a news conference Tuesday. "I think as we speak he has landed in Adelaide, and he's going to be the player to beat (at the Australian Open) again." Upon landing in Melbourne early last year, Djokovic's visa was canceled by border officials who said he did not qualify for a medical exemption from Australia's rules for unvaccinated visitors.
He was previously exempted from the tournament's vaccine rules because he had covid within the previous six months. He later won an appeal to stay for the tournament, but Australia's immigration minister then revoked his visa. Three federal court judges ruled in favor of the immigration minister's right to cancel Djokovic's visa, and he was deported.
---
Hong Kong ends mandatory 'covid' shots and passports but keeps mask mandates in place | added December 28
HONG KONG – Hong Kong will end some of its last major covid-19 rules, scrapping limits on public gatherings and no longer requiring proof of vaccination for entry to some venues, in a sweeping overhaul of policies aimed at reviving its reputation as a global financial centre.
There will be no cap on public gatherings, and the city's vaccine pass will also be scrapped, starting from Thursday, Chief Executive John Lee said on Wednesday. The city will also no longer require arrivals to undertake PCR tests, though they will be recommended to do rapid tests for five days, and close contacts of covid-positive people will not need to quarantine, he said. The changes are based on a high immunity level in the city, sufficient medicine, experience of handling covid-19 among healthcare workers, an improved emergency response system and better awareness among residents, Mr Lee said.
"The city has reached a relatively high vaccination rate which builds an anti-epidemic barrier," Mr Lee said. "Hong Kong has a sufficient amount of medicine to fight covid-19, and healthcare workers have gained rich experience in facing the pandemic." "The above mentioned changes are strongly pushing Hong Kong to recover," he added. While the changes mean Hong Kong has done away with almost all of its major pandemic curbs – a mask mandate and daily rapid tests for schools remain – the incremental pace of loosening stands in stark contrast with the abrupt U-turn on covid zero in mainland China.
---
Billy Joel forced to cancel last show of 2022 due to 'viral infection' | added December 28
[Dec. 19, 2022] Bad news for Billy Joel fans. The iconic musician has postponed his show in Madison Square Garden after he contracted a viral infection. The show, his final concert at the New York venue this year, was initially set to take place on Monday night.
On Saturday, a spokesperson for the "Piano Man" singer shared a statement revealing the show would be moved to June 2. The rep also said the 73-year-old was "under strict doctor's orders for vocal rest due to a viral infection." "We understand the inconvenience this causes everyone who purchased tickets and we apologize for this unexpected circumstance," the statement added.
On Sunday morning, Billy Joel posted his own statement via Twitter, writing that he was "hoping to be closer to full recovery by now," but wrote that "sadly, that hasn't happened." Additionally, concertgoers won't have to worry about exchanging their tickets to attend the new show, as their original tickets will be honored at the June concert. However, it's important to note that the date could change if it conflicts with a playoff game.
---
Jane's Addiction guitarist Dave Navarro reveals his continuing fight with long 'covid' | added December 28
[Dec. 18, 2022] Jane's Addiction will continue work on their upcoming album despite the absence of guitarist Dave Navarro, frontman Perry Farrell confirmed. The band just completed their first tour with original bassist Eric Avery since 2010, but just before it started Navarro revealed his continuing fight with long covid meant he couldn't join them.
He was replaced by longtime Queens of the Stone Age guitarist Troy Van Leeuwen, with Josh Klinghoffer and Daniel Ash assisting at some shows. "At first, there was a lot of weight on my shoulders," Farrell told Alt Press in a new interview.
"This was our return tour right after covid, and we didn't have Dave. Jane's is a unique band, and you can't just grab any guitar player and they'll pick it up. That's Dave Navarro we're talking about – those are big shoes to fill." But he added: "I had one of the best tours of my life. I just love at the end of the show seeing how many happy people there were. We got to them, and that's the best feeling in the world."
---
The year of the gaslighter | added December 28
Well, it has been quite a year, 2022. I'm officially dubbing it "The Year of the Gaslighter." I was going to dub it "The Year of the Mother of All Mindfucking Global-Capitalist Gaslighters," but that seemed like a mouthful, so I'm opting for brevity.
Seriously, if there were an Olympics of Gaslighting, GloboCap (i.e., the global corporatocracy) would take the gold in every event. At this point, the majority of the global masses have been successfully gaslighted into a semi-conscious, quasi-cyclothymic state in which they oscillate, on a moment-by-moment basis, between robotic obedience and impotent rage. Those who are not still walking around in their masks and prophylactic face shields and injecting themselves with experimental "vaccines" for reasons they no longer even pretend to be able to articulate without gibbering like imbeciles are genuflecting at the feet of an oligarch huckster who they believe has come to deliver them from Wokeness.
If you were GloboCap, and in the process of imposing your new official ideology on the entire planet in a kind of global Gleichschaltung op, and otherwise establishing your "New Normal Reich," and you needed the masses confused and compliant, you couldn't ask for much more from your Gaslighting Division! The gaslighting got underway in January, when the corporate media, health authorities, and other major organs of the New Normal Reich started suddenly "discovering" that the official covid narrative was "inaccurate," or, you know, a bunch of lies.
---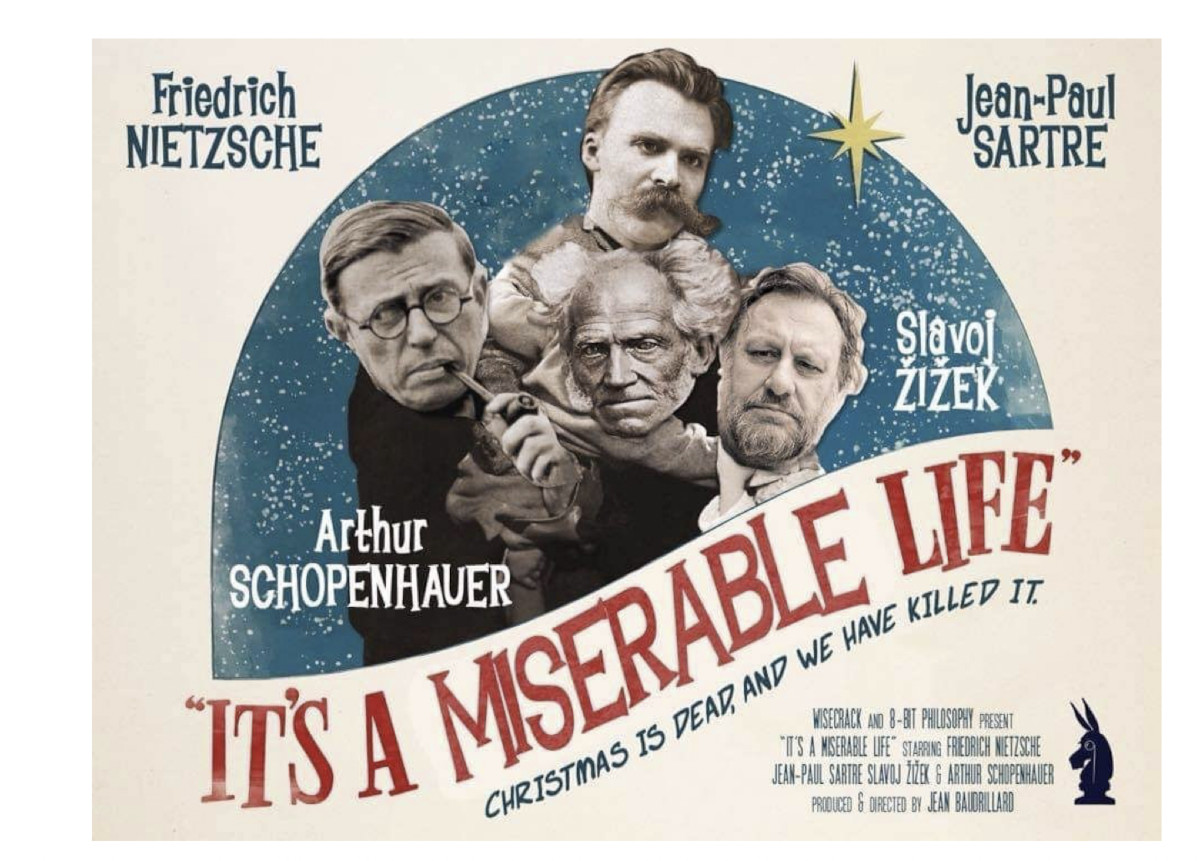 "The road to hell is paved with good intentions." — proverbs
---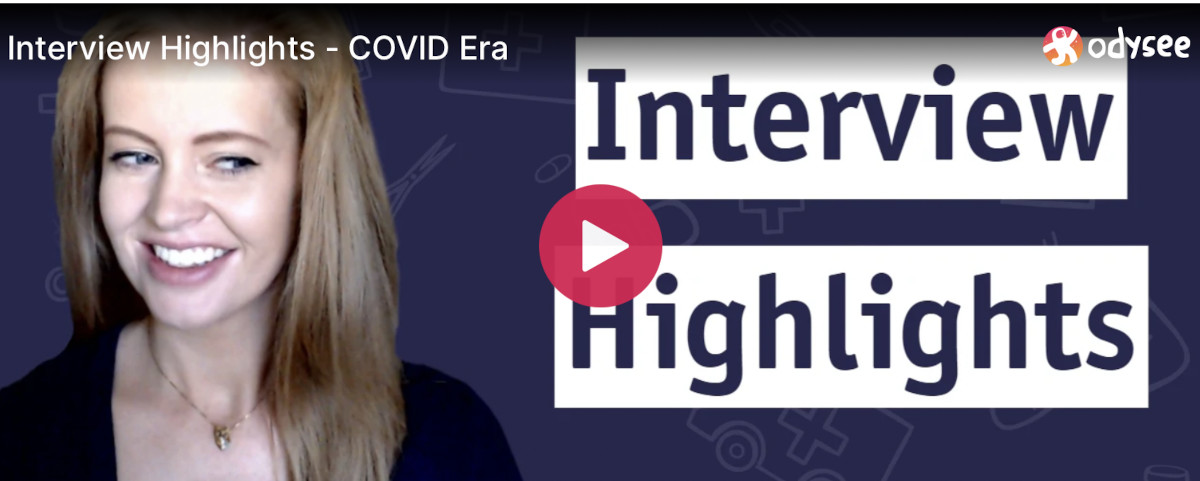 'Covid' era highlight interviews | added December 27
Editor's Note: At the 6 minute mark, Eric Coppolino speaks about the digital seduction of covid. — mmd
Sometimes it is hard to believe that the covid narrative has been running for 3 years now! So much has happened over that time and one of the silver linings to all the insanity has been connecting with some of the most inspiring and freethinking individuals in the world.
One of my subscribers suggested that I produce a video with snippets from some of my interviews over this time. Even regular followers have missed the occasional interview, so here is my first interview highlights reel.
---
Fired unvaxed NYC workers still fighting in court for jobs after denied religious exemptions | added December 27
For ten years, George Garvey had a routine. He'd set his alarm for 4:30 a.m., jump in the shower, grab his coffee and be out on the streets of New York City collecting trash at 6 a.m. Nowadays, he gets up, makes breakfast for his teenagers before school, finds things to do around the house or the yard, and then sits down to work on his lawsuit.
Garvey was one of 16 New York City sanitation workers fired for refusing to get a covid vaccine, and one of thousands nationwide who chose losing their jobs over getting the shots. It's a group that also includes teachers, coaches, pilots, health care workers and others. As covid has evolved into a less deadly disease, many employers have loosened or even dropped their vaccine mandates. But for some workers fired over the rules, the battle against their employers continues in court.
New York City has had some of the strictest and broadest vaccine mandates in the country. By the end of 2021, the city was enforcing rules for both public and private sector workers. Still, Garvey didn't believe he'd be out of a job — especially a job like his. "We don't deal with the public at all. We don't respond to 9-1-1 calls. We don't even go on people's property," he says. "Even when it began, I kept thinking to myself, 'There's no way they're really going to fire us.'"
---
Twitter files show social media platform pressured to censor 'covid' information by government | added December 27
According to the latest release of the Twitter Files, the platform suppressed information about the coronavirus. After pressure from the federal government, a scientist's criticism of the vaccine was blocked. Republicans vow to investigate the relations between Twitter and the federal government.
---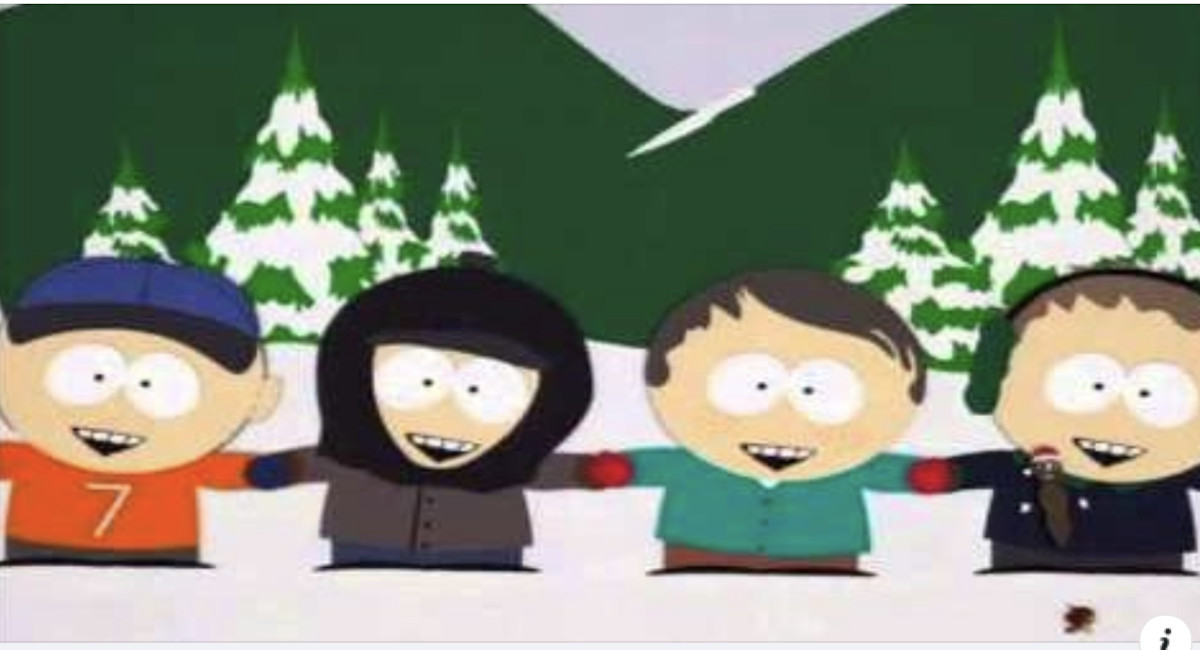 Mr. Hankey the Christmas Poo | added December 27
You have all heard of Rudolph and Frosty made of snow but have you heard of Mr. Hankey the Christmas Poo?
---
Five ways sequined holiday decorations add to micro plastic pollution | added December 27
1 Sequins fall off. "I don't know if you've ever worn anything with sequins, but I have, and those things are constantly falling off, especially if the clothes are from a fast-fashion or discount retailer," says Jane Patton, campaigns manager for plastics and petrochemicals with the Centre for International Environmental Law. "They come off when you hug someone, or get in and out of the car, or even just as you walk or dance. They also come off in the wash."
The problem is the same as with glitter. Both are generally made of plastic with a metallic reflective coating. Once they go down the drain they will remain in the environment for centuries, possibly fragmenting into smaller pieces over time. "Because sequins are synthetic and made out of a material that almost certainly contains toxic chemicals, wherever they end up – air, water, soil – is potentially dangerous," says Jane Patton.
"Microplastics are a pervasive, monumental problem. Because they're so small and move so easily, they're impossible to just clean up or contain." Researchers revealed this year that microplastics had even been found in fresh Antarctic snow. Biodegradable sequins have been invented but are not yet mass-produced.
---
Germany argues over keeping 'covid' mandates after top virologist states "pandemic is over" | added December 27
BERLIN — Germany's governing coalition is arguing over whether remaining covid-19 restrictions should be dropped after one of the country's top virologists was quoted as saying that the pandemic is over. Germany has scrapped the bulk of restrictions imposed at the height of the pandemic but, unlike other European countries, still requires mask-wearing on long-distance trains and buses. Masks are also mandatory in doctors' practices, while masks and negative tests are still required to enter hospitals and nursing homes.
Rules for local transport are a matter for Germany's 16 state governments, and some have dropped mask mandates. Some also have scrapped rules requiring infected people to isolate at home. Comments by Christian Drosten, a professor of virology at Berlin's Charite hospital, to the daily Tagesspiegel's Tuesday edition prompted a renewed argument over whether the remaining rules are justified.
"We are experiencing the first endemic wave with SARS-COV 2 this winter; my assessment is that, with this, the pandemic is over," he was quoted as saying. He added that the only reservation about that would be a major new mutation, "but I don't expect that anymore at the moment either." Justice Minister Marco Buschmann said Drosten has been one of the most cautious scientists during the pandemic, and that "as a political consequence, we should end the last corona protection measures."
---
New York Gov. Kathy Hochul starts construction on electric-run travel system, Smart Path Connect | added December 27
[Dec. 9, 2022] Governor Kathy Hochul today announced the start of construction on Smart Path Connect, a critically important transmission project led by the New York Power Authority and National Grid NY to rebuild and strengthen approximately one hundred miles of transmission in the North Country and the Mohawk Valley.
The transmission line upgrades are necessary to meet the clean energy requirements of the State's Climate Leadership and Community Protection Act. Project representatives, including New York Power Authority Interim President and CEO Justin E. Driscoll, and National Grid New York Chief Operating Officer for Electric Brian Gemmell, joined President and CEO of the New York Independent System Operator Rich Dewey to mark the project's construction kick-off today and briefed the local community on the project along with state and local leaders at the New York Power Authority's Hawkins Point Visitors Center in Massena, New York.
"The expansion and modernization of New York's transmission system is critical to increasing resiliency and advancing New York's ambitious clean energy goals," Governor Hochul said. "New York is leading the way in making bold energy infrastructure investments that will create jobs, boost local economies and advance New York's nation-leading efforts to build a carbon-free energy system by 2040." The Smart Path Connect project will help unbottle existing renewable resources in the region and yield significant production cost savings, emissions reductions, and decreases in transmission congestion.
---
The 'new normal' Christmas edition: masking and heart attacks | added December 27
1. MASKS 2: THE MASKENING. They're baaaaccckkk, the absurdly named "tripledemic" has brought out the experts to warn us of three circulating diseases – covid, flu and RSV. Or, as this situation would have been known throughout all of human history prior to 2020 "flu season". Naturally, all those who persisted with masks because it made them feel special are currently over the moon, soon to be joined by those who stopped wearing them as soon as they were in the minority, but secretly miss plastering their virtue all over their faces.
It's been a while since we had to talk about masks, so here's a reminder, for those who may have forgotten: Masks do not work. They are bad for you, bad for your children and bad for the planet. And the powers that be forcing you to wear one of them is purely an exercise in control.
2. CHRISTMAS HEART ATTACKS
In a bumper year for hastily-explained heart attacks, not even Christmas is escaping blame. The "experts" are back, warning that 10pm on Christmas Day is the worst time for heart attacks all year, and the week between Christmas and New Year is the worst heart attack week all year. Either that or taking antioxidant supplements or going to the gym…or seeing Avatar 2.
---
China to end 'covid' quarantine mandate for abroad passengers | added December 27
BEIJING (AP) — China will drop a covid-19 quarantine requirement for passengers arriving from abroad starting Jan. 8, the National Health Commission announced Monday in the latest easing of the country's once-strict virus-control measures.
Currently, arriving passengers must quarantine for five days at a hotel, followed by three days at home. That is down from as much as three weeks in the past. The scrapping of the quarantine requirement is a major step toward fully reopening travel with the rest of the world, which the government severely curtailed in a bid to keep the virus out.
The restrictions have prevented most Chinese from traveling abroad, limited face-to-face diplomatic exchanges and sharply reduced the number of foreigners in China for work and study. China's health commission said that steps would be taken to make it easier for some foreigners to enter the country, though it didn't include tourists. It did indicate that Chinese would be gradually allowed to travel abroad for tourism again, an important source of revenue for hotels and related businesses in many countries.
---
Boston officials consider reinstating mask mandates amid 'covid' surge in hospitals and schools | added December 27
As covid-19 cases rise in Boston, school and city officials are considering bringing back a mask mandate. What do they hope a mask mandate would do? Avoid repeating last year's staffing issues and student absenteeism because of a similar covid-19 surge. In a letter sent to families, officials asked for everyone to to take precautions, and said that they could implement the masking policy for a couple of weeks after students and staff return to school.
Flu and RSV cases may be slowing down, but covid-19 infections have been steadily rising — up 7% according to the U.S. Centers for Disease Control and Prevention, with covid-19-related deaths up by 15%. Some health experts say that what they're seeing is unprecedented.
"I have been in and around emergency room departments for well over 30 years and have not seen anything along these lines before," Dr. David Clark of Jersey Shore University Medical Center in New Jersey told NBC News."The big unknown for us at this point is what kind of [covid-19] season are we going to have," said another health expert. "Obviously we had two very difficult winters in the past two years. Now I think we have to brace for that."
---
China stops publishing 'covid' data amid an alleged outbreak | added December 26
China has stopped publishing daily covid-19 data, adding to concerns that the country's leadership may be concealing negative information about the pandemic following the easing of restrictions. China's National Health Commission said in a statement that it would no longer publish the data daily beginning Sunday and that "from now on, the Chinese CDC (Center for Disease Control and Prevention) will release relevant covid information for reference and research."
The NHC did not say why the change had been made and did not indicate how often the CDC would release data. China is experiencing a surge in new cases since restrictions were eased. In China's eastern Zhejiang province alone, the provincial government said it was experiencing about 1 million new daily cases. Meanwhile, Bloomberg and the Financial Times reported on a leaked estimate by top Chinese health officials that as many as 250 million people may have been infected in the first 20 days of December.
Despite the surge in cases, China has suspended most public testing booths, meaning there is no accurate public measure of the scale of infections across the country. Last week, Chinese health officials also defended the country's high threshold for determining whether a person died from covid-19. Currently, China excludes anyone infected with covid who died but who also had preexisting health conditions, and in the four days leading up to the health commission's decision to end publishing data, China reported zero covid deaths.
---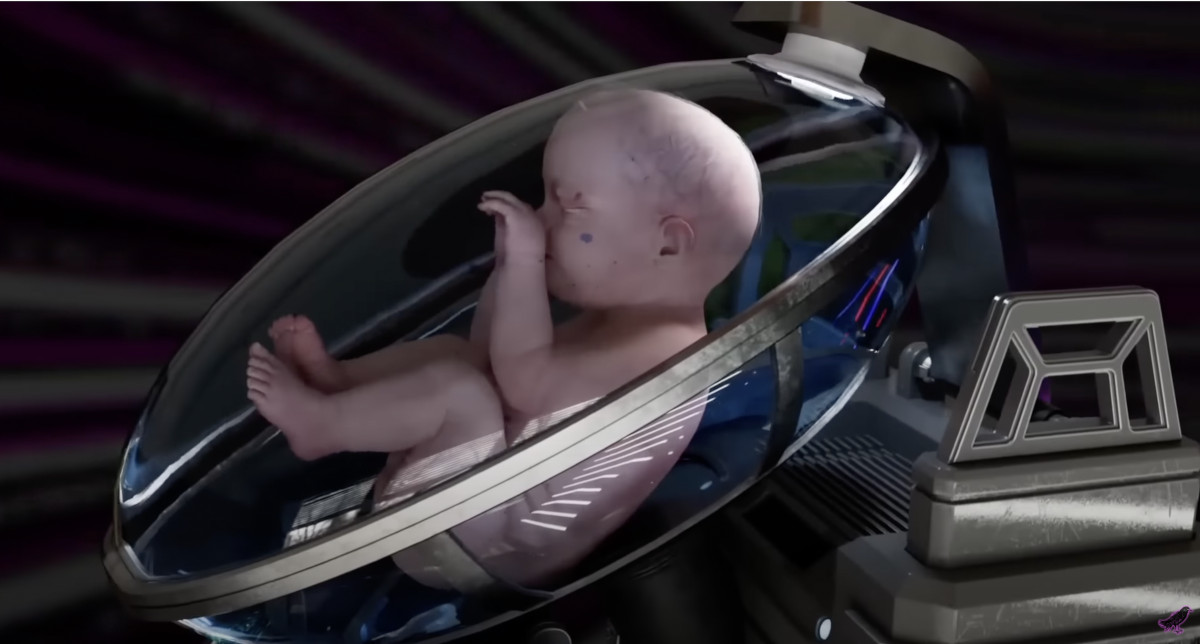 Tech company advertises babies grown in artificial wombs as micro plastics cause infertility | added December 26
If nuclear weapons falling from the sky don't get you then the microplastics will. As a new study reveals the astonishing level of microplastic particles falling from the sky, research also shows the devastating impacts this is having on our ability to reproduce. Don't worry though, you'll be able to buy a baby grown in a lab soon.
---
Fake Virtue with Alan Watts | added December 26
This festive season I thought I'd share my admiration for the 'philosophical entertainer' who helped bring about a cultural awakening in the mid-twentieth century: Alan Watts. For those that don't know, Alan Watts (1915 – 1973) was a British philosopher, writer and public speaker, who speaks profoundly, eloquently and concisely in a grandfatherly tone, focussing on exploring and adequately explaining Eastern philosophies, such as Zen and Buddhism, to a Western audience. He published many books in his lifetime, including 'The Way of Zen' and 'The Wisdom of Insecurity'.
He is a vaguely fantastical figure, with his mischievous grin and pointy beard. A glint in his eye as though he has some decisive answer to life's great mysteries. Although he never claims to have any answers. He merely takes you on a journey, exploring curiosities and conundrums of the human condition. You may find some meaning in the journey, you may not. But he is terribly engaging. And certainly worth listening to.
The self-conscious brain, like the self-conscious heart, is a disorder, and manifests itself in the acute feeling of separation between "I" and my experience. The brain can only assume its proper behaviour when consciousness is doing what it is designed for: not writhing and whirling to get out of present experience, but being effortlessly aware of it."
— Alan W. Watts, The Wisdom of Insecurity.
---
The death of the "citizen legislature"; New York Democrats vote for a 30 percent pay raise at a time of unprecedented inflation | added December 26
It is the dawn of a new age here in New York. Sadly, it is a new, dark age, where the Empire State, formerly governed by We the People who were represented in our State legislature by our fellow citizens, has now become an Empire ruled by an elitist class of self-appointed, career politicians who have proven themselves to be not just money-hungry but power-hungry to boot.
On Monday December 19, 2022, the party that has a super-majority in both the NYS Senate and Assembly (ie. the Democrats), put forth a bill that would raise their PART-TIME salaries by an incredible 30%, from $110,000/year to a whopping $142,000/year. That is a $32,000 pay raise in one felt swoop. Mind you, the Democrats also gave themselves a pay raise just 4 years ago, in 2018, when they increased their salaries from $79,500/year up to $110,000/year (again, about a 30% pay raise).
(Before any of my Democrat readers get annoyed that I am "blaming" the Democrats for this greed and despicable display of disrespect for hard-working New York tax payers, I will point out that if it had been the Republicans that were in the super-majority and had pulled this farce, I would absolutely be calling them out right now instead. Unfortunately, it's the Democrats doing it, so there is no other way to skin this cat. There are 213 members of the NYS legislature [ie. the combined total of all State Assemblymen and State Senators]. Of those, roughly 1/3 are Republican. NOT ONE Republican voted for this bill, and many spoke out against it on the Chamber floors. So yes, sadly, this is 100%, purely on the heads of the Democrat legislators).
---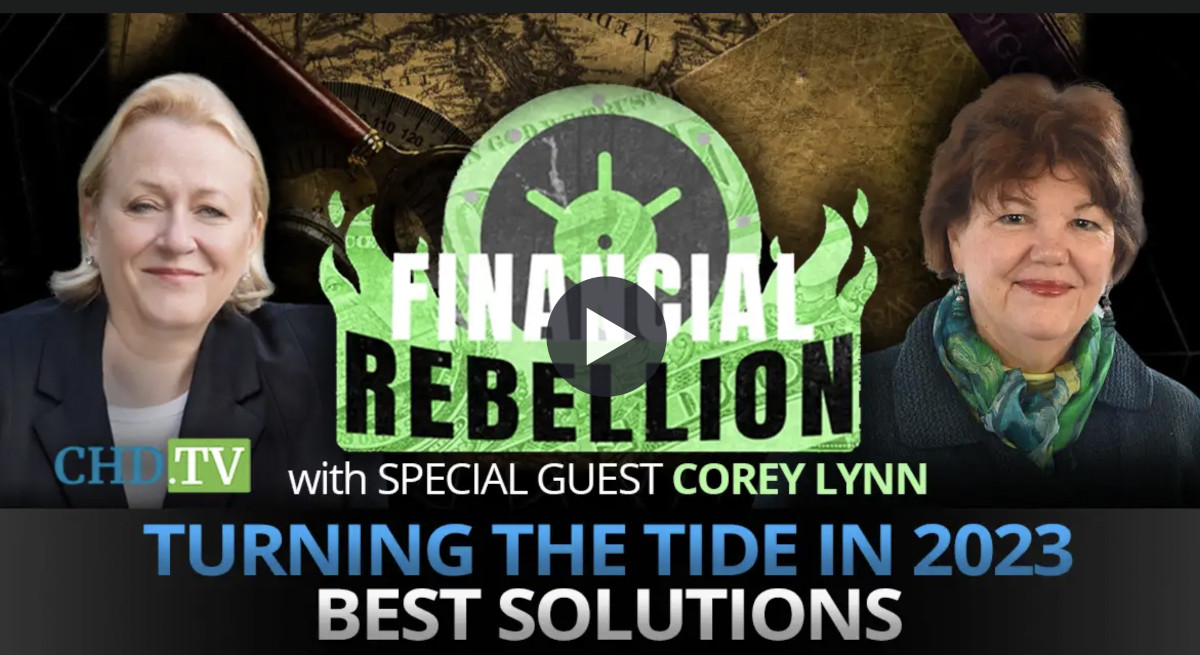 Turning the tide in 2023 with financial and medical freedom | added December 26
Joined by Corey's Digs, the 'Financial Rebellion' team provides a year-end special episode for viewers, recapping interviews, sharing news updates and looking forward to 2023. Find out their perspective on Elon Musk, QR codes, heart attacks and more.
---
'Covid', a mass formation or atrocity? | added December 26
[Nov. 29, 2022] With the declaration of the pandemic that changed the world in March 2020, an army of thought police descended upon populations worldwide. Overnight, the public face of science was transformed from a civil and civilian endeavor into a matter of law and order. In place of what had formerly emanated from research communities came edicts from government officials, bolstered by celebrity bureaucrats, enforced by censorship, smearing, and coercion, and backed up by riot squads (e.g. here, here, here, here, here, here, and here).
In the process, science as previously known, a careful product of time, hypothesis-testing, collective critique, and pertinent subject matter expertise, gave way to The Science™, a kaleidoscopic, ever-changing and capricious set of pseudo-medical justifications for government overreach and violations of citizens' rights, riding on rolling waves of public messaging and manufactured fear, in keeping with a totalitarian model.
From the earliest days, there were those who could see these developments as dangerous, and those who could not. There were those who saw that the sharp turn away from democracy, due process, and human rights had nothing to do with empirical science whatsoever. And those who did not. The former have been mystified by the latter, and increasingly so as time has passed. Why can't they see what's going on?
---
Beloved baby chimp 'dies suddenly' after zoo inoculates with 'covid' shot | added December 26
I'm genuinely sorry to deliver this news if you had not yet read it elsewhere. I was on the phone with Mark Crispin Miller when the shattering news came through, that the five week old baby chimp Kucheza was found dead in his grieving mother's arms at a Kansas Zoo. I'd shared the video with you all before Thanksgiving of Kucheza's mother Mahale finding her baby under a bright blue blanket and being so overjoyed, the heartwarming clip went viral all over the world.
Is There A Pattern Of Zoo Animals Dying Suddenly Recently? First, I asked Mark if he thought I should report on this, and he said "yes." I was thinking it was simply too traumatic, and it's Christmas tomorrow. Mark pointed out this is a war-front, and one that he and Robert F. Kennedy Jr. had worked on. "Bobby really wanted to include the animals' stories in the died suddenly project," Mark said.
We began to talk about "vaccines" and zoo animals, and it turned out Mark had documented the many, many deaths of post-covid vaccinated Zoo animals as well as race horses. He forwarded me this email, (copied and pasted) that he sent to Robert F. Kennedy Jr. on August 19, enumerating zoo animal deaths as part of a "died suddenly" research project.
---
Germany provides means to quantify the human cost of experimental 'covid' shots | added December 26
[Dec. 13, 2022] Most sane people believe that the burden of proving safety should lie on the party conducting a questionable action, rather than their victim. For example, if a criminal shot someone, the prosecution would not be required to prove that the victim's sudden death after the gunshot wound was not just a spontaneous coincidence, a result of extreme stress from the situation, or due to a pre-existing medical condition.
Unfortunately, the pharmaceutical industry has been able to establish a special type of privilege within the legal system which has made it very difficult to demonstrate that vaccines (along with many other pharmaceuticals) can ever be at fault for anything. Because of this, we recently had a flood of experimental vaccines mandated upon the population, which were never tested for safety (despite many serious concerns with their design), whose (likely fraudulent) clinical trial data was never made accessible to the public.
We then had, as far as I know, the most aggressive propaganda campaign in history, and I watched the majority of my colleagues lose the ability to recognize any problems related to the vaccines. Instead, they developed an almost surreal religious devotion to the coming salvation of the vaccines becoming available. Once the vaccines entered the market, a variety of red flags began going off indicating that these vaccines were killing people, and rather than address these concerns, the government—in concert with the media—chose to deny any of this was occurring.
---
'Omicron' variant continues to mutate and become more 'immune-evasive', according to WHO | added December 26
As covid-19 approaches its fourth year, omicron continues to mutate and become more immune-evasive, health officials say. In December, the World Health Organization said variants descending from omicron show more capacity to escape our immune system. "Omicron, the latest variant of concern, is the most transmissible variant we have seen so far, including all the sub-variants that are in circulation," Maria Van Kerkhove, WHO's technical lead for covid-19, said on Dec. 21.
Whether that's enough to drive new waves of infections depends on conditions such as the size and timing of previous omicron waves, the regional immune landscape and covid-19 vaccination coverage, the United Nations public health agency said. In Canada, differences in population-level immunity and global trends suggest covid-19 cases could increase in the New Year, health officials said last week.
But what does mutation mean, what doesn't it mean and why does immune evasiveness matter? Here are some answers based on what we know at this stage in the pandemic. A mutation is a change in the genetic code of the covid-19 virus. Some mutations have no effect. Others lead to changes in proteins, which can be helpful to the virus by making it more transmissible — the ability to pass from one person to another. Or the mutation could be harmful to the virus if your immune system gains an advantage over the pathogen.
---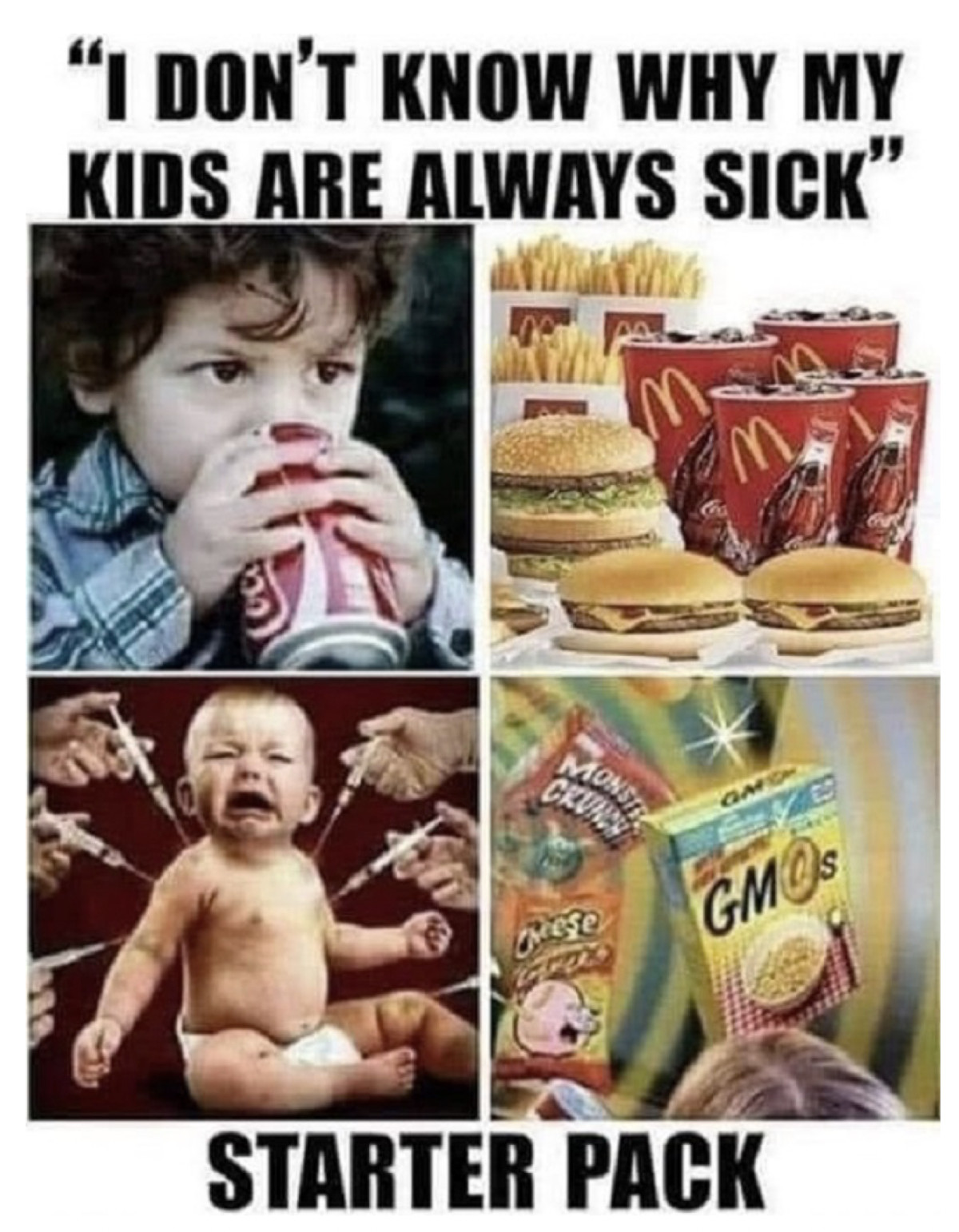 To state the obvious… inoculation for children right out the womb and McDonald's food is not the best for raising healthy children
---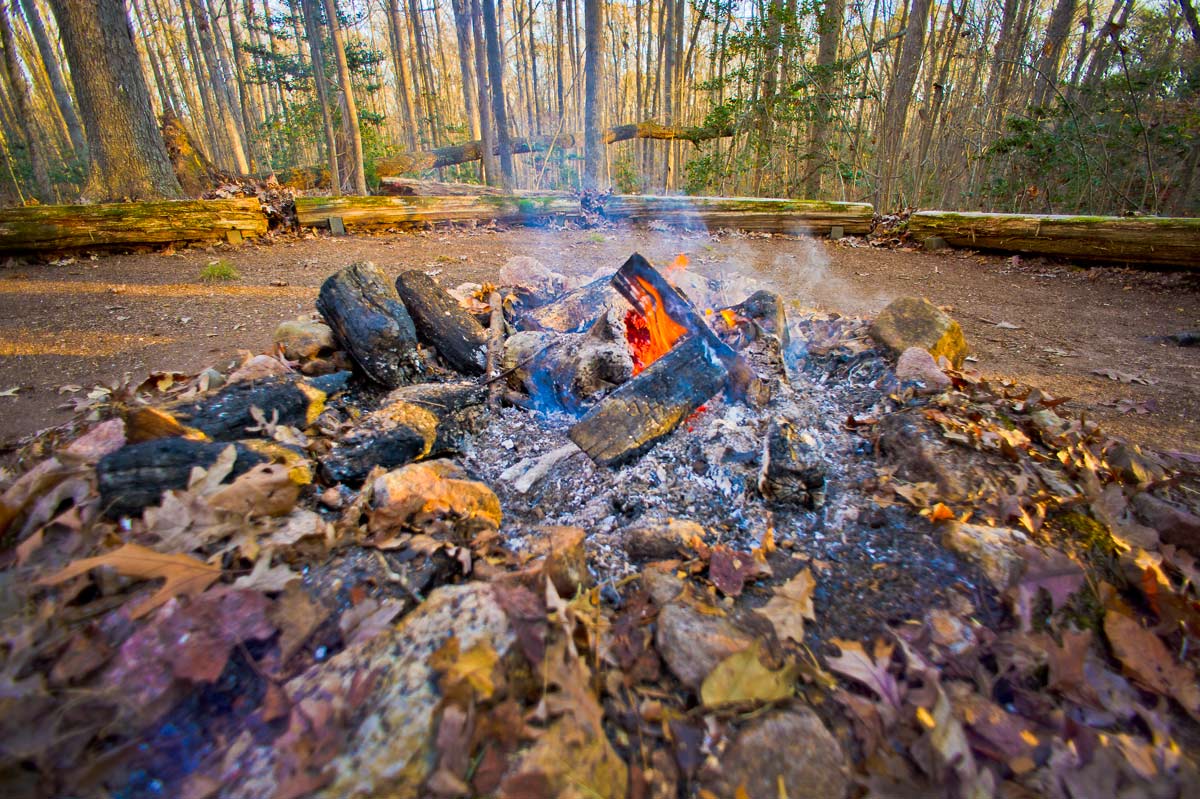 Planet Waves FM is ready — happy holidays
Good morning and happy holidays. This mailing is from Planet Waves FM – Chiron Return (not the astrology company). Chirion Return is a nonprofit organization, and we are here to serve. ALL programs and services on the Planet Waves FM website are offered at no cost and do not require login.
Thank you to those who support our journalistic efforts with your subscriptions to this Substack feed and your generous donations, and to the many volunteers who contribute brain power. We have had our best year yet, thanks to serveral major donors coming through the past couple of months. With love, — efc
---
President Biden signs $858 billion dollar National Defense Authorization Act, eliminating U.S. military's 'covid' vaccine mandate for service members | added December 24
Editor's Note: "No one, no one can ever know what someone else is going through, what is really going on in their life, what they are struggling with, what they are trying to overcome," said Biden in his Christmas address to the nation. — mmd
President Joe Biden on Friday signed the National Defense Authorization Act into law, a massive defense spending bill with provisions that will give service members a pay raise, fund support for Ukraine and Taiwan and rescind the US military's covid-19 vaccine mandate. In a statement following the signing of the NDAA, Biden said the act "provides vital benefits and enhances access to justice for military personnel and their families, and includes critical authorities to support our country's national defense, foreign affairs, and homeland security."
The Senate voted last week to pass the massive NDAA with bipartisan support. It follows the House's bipartisan approval of the legislation the week prior. spending in line with the Pentagon's priorities. But it does not appropriate the funding itself. The legislation, which authorizes $817 billion specifically for the Department of Defense, will provide $45 billion more than Biden's budget request earlier this year.
The increase for fiscal year 2023 is intended to address the effects of inflation and accelerate the implementation of the national defense strategy, according to the Senate Armed Services Committee. It authorizes $12.6 billion for the inflation impact on purchases, $3.8 billion for the impact on military construction projects and $2.5 billion for the impact on fuel purchases, according to a bill summary from the committee.
---
University of California professors urge reversal of 'covid' booster mandates | added December 24
University of California (UC) professors are urging the university system to reverse its covid-19 booster mandates for students and staff. 11 UC professors sent a Nov. 23 letter calling on administrators to drop the mandate, which requires up-to-date vaccination status for all faculty and students. The professors have allegedly not yet received a response from UC administrators.
William Robinson, Distinguished Professor of Sociology at UC Santa Barbara, spoke to Campus Reform about why he helped write the letter as well as why he feels UC universities have not responded. Robinson was motivated to hold the university accountable for this mandate in part because "informed consent is a matter of law and ethics that establishes that no one can be coerced into a medical procedure, especially with regard to an experimental drug."
"The CDC has 'recommended' and not mandated the new booster. The University's decision to mandate boosters at this time is therefore not in accordance with CDC guidelines," the letter argues. Robinson also believes UC might have refused to respond due to a conflict of interest. "UC President Michael Drake, for instance, sits on the board of Amgen, a biotechnology pharmaceutical company that is developing covid drugs," Robinson pointed out to Campus Reform.
---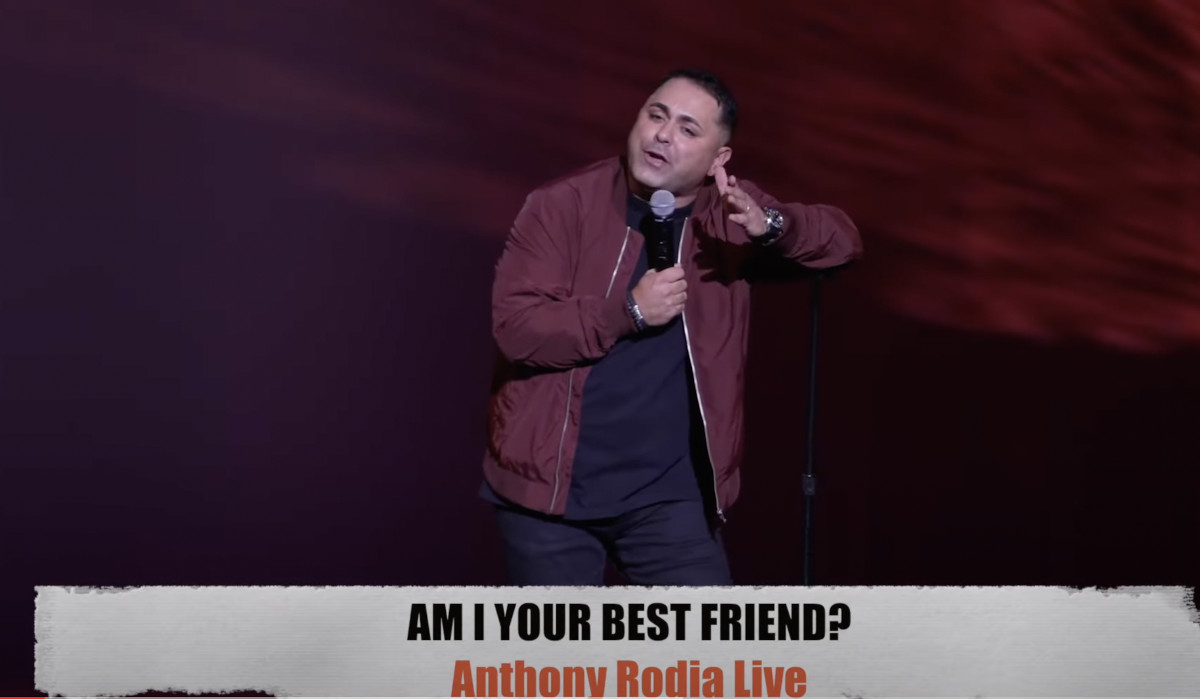 Am I your best friend? | added December 24
Honesty is the best policy. Happy Holidays.
---
India to make 'covid' negative test mandatory for travelers arriving from countries with high cases | added Dec. 24
NEW DELHI (Reuters) – India is planning to make a covid-19 negative test report mandatory for passengers arriving from countries with a high number of cases, the country's health minister said during an interview with broadcaster NewsX on Friday.
"In the next one week, selected countries will be identified where the caseload is higher today," minister Mansukh Mandaviya said. "People from there who come to India will have to upload their (covid-19) RT-PCR reports and only then come." The passengers will have to upload their reports on a government website and undergo thermal screening upon landing, Mandaviya said.
India, which has reported the second highest number of confirmed covid cases in the world till date, will start randomly testing 2% of international passengers arriving at its airports for covid-19, Mandaviya told the parliament on Thursday. Earlier this week, the country's government asked the Indian states to look out for any new variants of the virus and urged people to wear masks in crowded areas, citing an increase in covid-19 cases in China and other parts of the globe.
---
Regular exercise reduces 'covid' hospitalizations, according to research | added December 24
Editor's Note: Research shows that Krispy Kreme Doughnuts  and beer do not protect against covid despite officials handing them out for free if you got inoculated. — mmd
A regular exercise routine may significantly lower the chances of being hospitalized or even dying from covid-19, recently published research shows. The study, published in the American Journal of Preventive Medicine, examined the anonymized records of patients of Kaiser Permanente. The research examined a sample size of 194,191 adults who had a positive covid-19 test between January 2020 and May 2021 and were asked to self-report their exercise patterns at least three times in the two years before contracting the virus.
The always inactive group was defined as getting 10 minutes of exercise a week or less; mostly inactive meant between 10 and 60 minutes per week; some activity ranged between 60 and 150 minutes a week; consistently active translated into a median of 150 minutes or more per week and always active equaled more than 150 minutes per week on all self-assessments.
"The benefits of reducing physical inactivity should lead to its recommendation as an additional pandemic control strategy for all, regardless of demographics or chronic disease status," the study's researchers said. About 2% of patients were vaccinated before a covid-19 infection.
---
Canadian government tells kids they will be on naughty list if they don't get 'covid' shots and wear masks | added Dec. 24
It's the end of 2022 and the world is still witnessing new heights of covid absurdity and fear-mongering authoritarianism coming from government figures. Canada's Chief Public Health Officer Theresa Tam has issued a new public health announcement for the Christmas holidays, which comes in the form of a 2-minute interview with "Mrs. Clause" from the "North Pole". In it, children are warned that they could be on Santa's "naughty list" if they don't get the covid-19 vaccine and mask up.
Adults too are told that they won't make the "nice list" if they don't have their boosters. "I always tell Santa to make a list and check it twice," Mrs. Claus says, and goes through the "list" by telling children to "stay up to date on your vaccinations" as well as "wear a mask… and make sure it's nice and snug."
Dr. Tam follows by telling families that if they gather for the holidays, "open a door, or a window" to let fresh air in. All of this might actually be a step up for Canada when compared to the first couple years of the pandemic, given that across major cities there were strict curfews severely hindering freedom of movement, and not even relatives could visit family members after dark on fear of being ticketed by police.
---
Chinese Communist Party elites are dying in recent 'covid' outbreak , according to report | added December 24
Deaths among Chinese Communist Party elites are rising in China, with a recent outbreak of covid-19 killing dozens of prominent scholars and officials. China says its medical supplies are sufficient. But reports tell another story.
TikTok's parent company admitted some employees accessed the user data of two journalists, without consent. Meanwhile, some American universities join about 20 states in banning TikTok.
This year, the Drug Enforcement Administration seized enough illegal fentanyl on American soil to kill the entire population of the United States. Chinese telecom giant Huawei is pulling in more money from patents than it pays out, for the second straight year.
---
Pele's cancer worsens; Denver Broncos' Ronnie Hillman has "bad liver cancer"; OSU offensive lineman Avery Henry has bone cancer | added December 24
WWE Hall of Famer Koko B. Ware is in the hospital ("medical issues"); SF Giants' Carlos Correa postpones introductory press conference ("medical concern"); UConn's Geno Auriemma "unable to coach". Ohio State is requiring every student, faculty and staff member to be vaccinated against covid-19 with an FDA approved vaccine. The university will also accept a vaccine that has received Emergency Use Authorization (EUA) from the FDA or Emergency Use Listing (EUL) by the World Health Organization (WHO) to fulfill this requirement.
Pele, 82, is being treated in the general ward but "requires greater care related to renal and cardiac dysfunctions," said the Albert Einstein Hospital in Sao Paulo. Considered by many to be the greatest footballer of all time, Pele was hospitalized in Sao Paulo on November 29 for what his medical team called a re-evaluation of his chemotherapy treatments, which he has been receiving since having surgery to remove a colon tumor in September 2021.
The San Francisco Giants and star shortstop Carlos Correa agreed to a massive 13-year, $350 million deal earlier this month, but an update on Tuesday may put this deal on hold for the moment. According to The Associate Press, two people with "direct knowledge of the situation" revealed that the San Francisco Giants have postponed an introductory press conference on Tuesday of their signing of Correa after a medical concern emerged during his physical.
---
Chinese health officials estimate 250 million people may have caught 'covid' in first days of December | added December 24
Almost 250 million people in China may have caught covid-19 in the first 20 days of December, according to an internal estimate from the nation's top health officials, Bloomberg News and the Financial Times reported Friday. If correct, the estimate – which CNN cannot independently confirm – would account for roughly 18% of China's 1.4 billion people and represent the largest covid-19 outbreak to date globally.
The figures cited were presented during an internal meeting of China's National Health Commission (NHC) on Wednesday, according to both outlets – which cited sources familiar with the matter or involved in the discussions. The NHC summary of Wednesday's meeting said it delved into the treatment of patients affected by the new outbreak. On Friday, a copy of what was purportedly the NHC meeting notes was circulated on Chinese social media and seen by CNN; the authenticity of the document has not been verified and the NHC did not immediately respond to a request for comment.
Both the Financial Times and Bloomberg laid out in great detail the discussions by authorities over how to handle the outbreak. Among the estimates cited in both reports, was the revelation that on Tuesday alone, 37 million people were newly infected with covid-19 across China. That stood in dramatic contrast to the official number of 3,049 new infections reported that day.
---
Failing mask mandates: People hesitant to wear masks despite reports of rising 'covid', flu and RSV cases | added December 23
WASHINGTON — Coronavirus infection rates rose steadily through the first half of November across Los Angeles County, then began to climb sharply around the long Thanksgiving weekend. As a result, on Dec. 1, the county's public health director, Dr. Barbara Ferrer, made an announcement that some had been hoping for and others had been dreading: An indoor mask mandate could be coming back for the county's 10 million residents.
"L.A. County will follow the CDC guidance for communities designated at the 'high community level,' including universal indoor masking," Ferrer said, referencing the Centers for Disease Control and Prevention, whose guidelines local and state officials tend to use when making decisions about masking. To be sure, plenty of people continue to mask.
But like other public health officials across the country, Ferrer chose not to impose a mandate, leaving masking as a matter of personal choice. The reluctance to impose new mandates has frustrated some public health experts, who believe that anti-mask rhetoric has made even many Democrats fearful of a measure that could stop the spread of the coronavirus, as well as of other diseases. And with hundreds of people still dying from covid-19 each day, they argue, not making masks mandatory in crowded spaces only puts people at risk.
---
Florida Supreme Court approves grand jury request to investigate 'covid' shots | added December 23
TALLAHASSEE (AP) — The Florida Supreme Court will convene a grand jury at Republican Gov. Ron DeSantis' request to investigate any wrongdoing with respect to the covid-19 vaccines, the court announced Thursday. The Republican governor, who is often mentioned as a possible presidential candidate in 2024, earlier this month called for the investigation. He suggested it would be in part aimed to jog loose more information from pharmaceutical companies about the vaccines and potential side effects.
Vaccine studies funded by pharmaceutical companies that developed covid-19 vaccines have been published in peer-reviewed journals such as the New England Journal of Medicine, and government panels reviewed data on the safety and effectiveness of the shots before approving them for use.
DeSantis' request argues that pharmaceutical companies had a financial interest in creating a climate in which people believed that getting a coronavirus vaccine would ensure they couldn't spread the virus to others. Statewide grand juries, usually comprised of 18 people, can investigate criminal activity and issue indictments but also examine systemic problems in Florida and make recommendations. Recent panels have tackled immigration issues and school safety.
---
Texas federal judge grants religious exemptions for six U.S. Army soldiers and four West Point cadets | added December 23
A Texas federal judge has granted relief for six U.S. Army soldiers and four U.S. Military Academy West Point cadets who were denied requests for religious accommodation from receiving the mandated covid-19 vaccine. Judge James Wesley Hendrix on Wednesday ordered the preliminary injunction that prohibits the U.S. Army from taking any disciplinary, punitive, or separation measures against the service members in the case.
On Oct. 3, the plaintiffs filed the lawsuit accusing the Army of violating their rights under the Religious Freedom Restoration Act and the First Amendment. The plaintiffs were denied accommodations for their "sincerely held religious beliefs" that prevented them from receiving the covid-19 vaccine, according to court documents. Hendrix pointed out that Congress recently passed the National Defense Authorization Act for 2023 and that, if signed into law, it would "rescind the mandate that members of the Armed Forces be vaccinated against covid-19."
Despite these developments, the Army has refused to commit to halting separation proceeding against the plaintiffs by way of any agreement that this court can enforce. And there is no real indication that separations will cease," Hendrix wrote in his decision. "To the contrary, the Army recently delivered one West Point cadet recoupment documents that detail his obligation to reimburse the Army for over $150,000 in education costs upon disenrollment."
---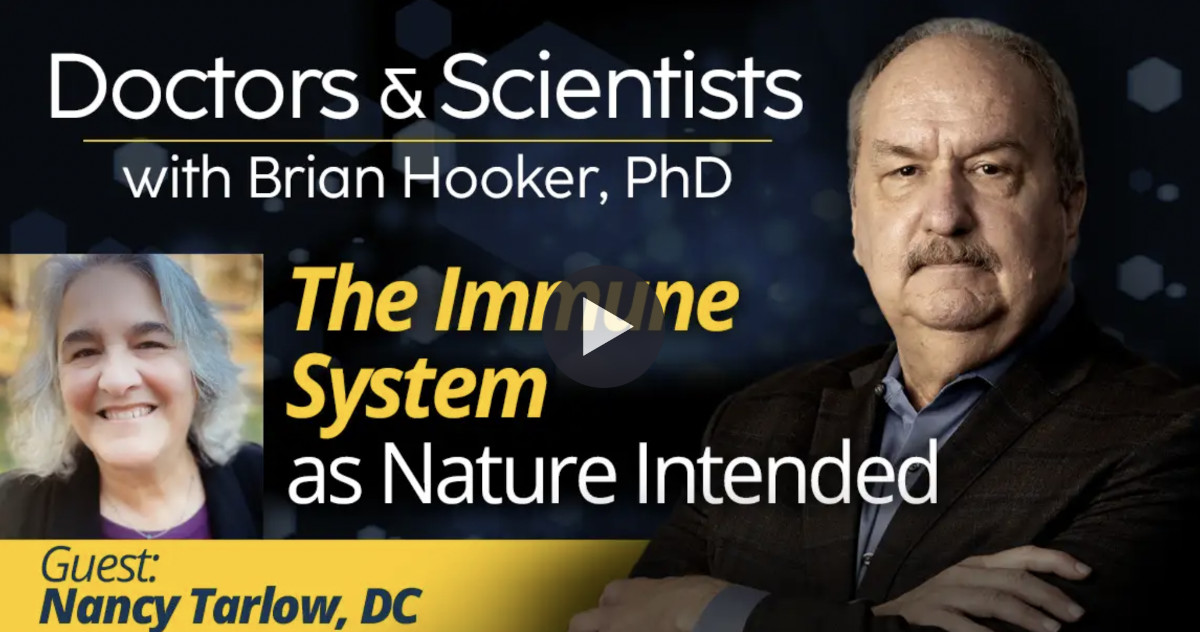 Dr. Nancy Tarlow discusses the science behind natural immunity | added December 23
Nancy Tarlow, D.C. returns to 'Doctors & Scientists' for another critical conversation. This time, she and Brian Hooker, Ph.D. discuss the science behind natural immunity, sharing helpful information about microbiota, lymphoid systems and more. They speak to the relationship between vaccination, chronic conditions and virus mutation as well as provide simple solutions for a compromised, weakened immune system.
---
Expensive anti-viral drug Molnupiravir shows decreased recovery time for 'covid' vaxed patients, according to trial data | added December 23
An antiviral drug tested by more than 25,000 vaccinated covid patients has been found to reduce recovery time from the disease. Molnupiravir was given to people twice a day, for five days at home, while they had the omicron variant of covid. Those chosen were at a higher risk of death or hospitalisation from covid due to age or underlying health conditions.
Despite aiding recovery, the drug did not decrease death rates or hospital admissions. Participants taking the antiviral drug while having covid were compared with those receiving standard care who also had the infection. The trial was conducted to see whether it backed up previous studies on molnupiravir, which had suggested it was effective at reducing hospital admissions among patients with mild-to-moderate covid.
However, those trials were conducted on unvaccinated patients, before the emergence of the omicron wave. Research in this latest study showed the treatment reduced recovery time by around four days and also reduced the viral load – the level of infection. The findings suggest this drug would not be suitable for the entire population but in extreme circumstances could reduce pressure on the NHS. Molnupiravir, which is made by Merck, Sharp and Dohme (MSD), is very expensive- a seven-day course costs around £577.
---
Democrats pass law giving themselves pay raise as New Yorkers struggle to pay for food, gas and heat | added December 23
In the middle of Hanukkah and just a couple days before Christmas, when New Yorkers are busy celebrating and preparing for the holiday, the "powers that be" in Albany are sneakily holding a special vote this Thursday, December 22, 2022.
The bill, if passed by the Legislators, will: give themselves an unbelievable raise of $32,000 a year (which is a whopping 30% increase), whereby increasing their salaries from $110,000/year to $142,000/year in one felt swoop, for this part-time job of being a Legislator; and prohibit the legislators from having another meaningful job (which many now do), whereby forcing them to become "career politicians"…
In other words, by not being allowed to have another job besides being a legislator, they will now have to rely on their part-time legislator job to pay their bills. This will result in them becoming more loyal and beholden to their "party" (and less beholden to the taxpayers), as the threat of their party not supporting them when they run again will become a true threat (since they will have no other job to fall back on if they are not re-elected again). It will also likely result in continuous pay raises each year, as the majority will try to justify it since it will be their only job!
---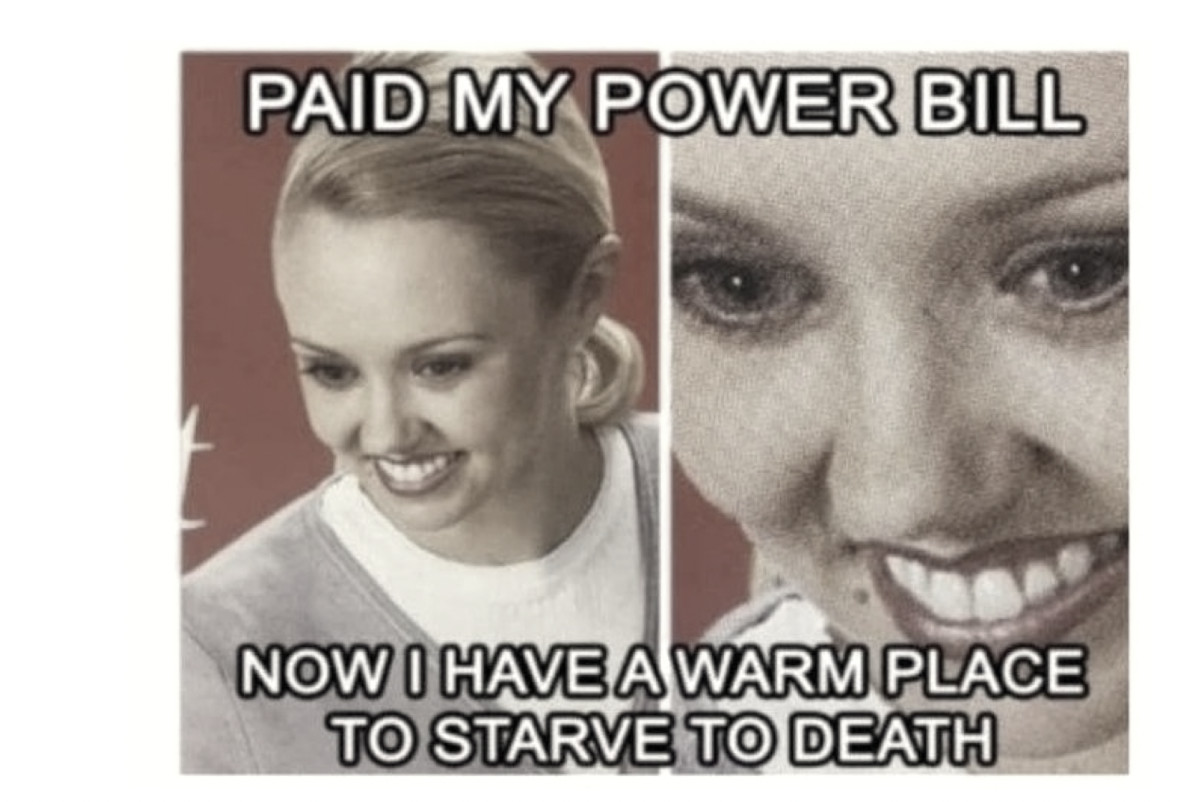 Editor's Note: High inflation is making it very hard for people to pay their bills. And yet, a dark secret of the "green revolution" supports child labor in the mining of cobalt in the Congo that no one wants to talk about. Shiny new EV cars, for instance, come at a cost. Siddharth Kara is an author and expert on modern-day slavery, human trafficking, and child labor who is publishing, "Cobalt Red: How the Blood of the Congo Powers Our Lives." — mmd
---
Research and development of digital vaccine passports included in 2023 National Defense bill | added December 23
The corrupt DC uniparty has conspired against voters who elected a Republican majority in the House to put a stop to wasteful spending driving inflation, by pushing for a massive omnibus bill as the Christmas holiday deadline looms. In a setup for the vote on the omnibus bill, on December 15, 2022, Congress passed a one-week Continuing Resolution along with the National Defense Authorization Act of 2023 (NDAA), which is the defense budget for next year. The NDAA is headed to Biden's desk for signature.
Members on both sides of the isle have praised their efforts on the passage of the NDAA, which includes repealing the covid injection mandate for service members. While revoking the covid jab mandate for military members is a victory garnering much of the focus, other aspects of the $858 billion dollar defense bill have gone completely unnoticed. The devil is always in the details.
Tucked inside this massive defense bill is the creation of a "National research and development strategy for distributed ledger technology" to build the framework for a digital enslavement system nationwide. Though this agenda has been explicitly laid out by the Biden regime over the course of 2022, it has been years in the making as outlined in the Corey's Digs report entitled 'The Global Landscape on Vaccine ID Passports' Part 3 and Part 4.
---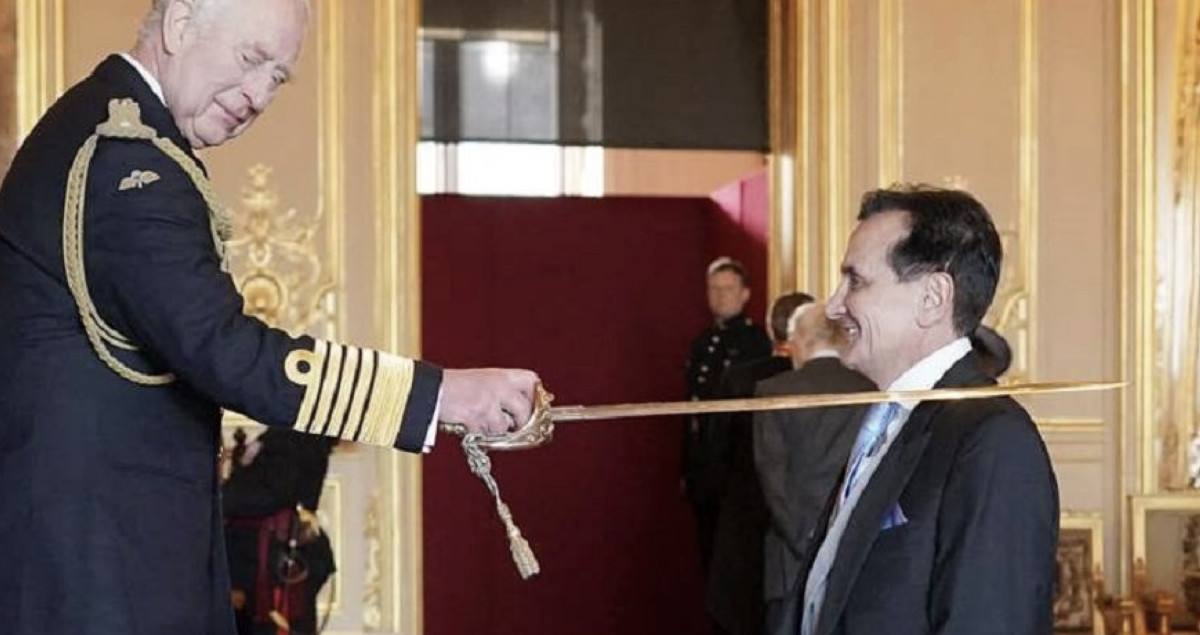 Arise, AstraZeneca — UK celebrates Big Pharma company despite 'covid' shot causing blood clots and death around the world | added December 23
In the UK today, it seems, being knighted means you're someone the UK state wishes to protect from prosecution for crimes against the British people. We don't need to point to Sir Tony Blair, Klaus Schwab KBE, or even to Sir Jimmy Saville to corroborate this theory.
Last week, Pascal Soriot, the French-born Australian and Chief Executive Officer of the British-Swiss pharmaceutical company, AstraZeneca plc., whose 'vaccine' for covid-19 has produced reports of 875,000 adverse drug reactions in the UK public, including 1,334 deaths, was knighted 'for services to UK sciences and leadership in the global response to the covid-19 pandemic'.
Other British nationals made knights or dames for their part in the UK 'vaccination' programme include Sir Andrew Pollard, Director of the Oxford Vaccine Group that in April 2020 entered into a partnership with AstraZeneca to develop its viral-vector 'vaccine'; Dame Sarah Gilbert, the Oxford Project Leader; Sir Adrian Hill, Sir Peter Horby and Sir Martin Landray, who were also responsible for conducting the development and trials of the Oxford 'vaccine'; and Sir Aziz Sheikh, who was responsible for demonstrating the effectiveness of both the Oxford/AstraZeneca and BioNTech/Pfizer injections.
---
In memory of those who "died suddenly" in the U.S., December 12-19 | added December 23
The devastating news was released on Tuesday that beloved General Hospital star Sonya Eddy passed away Monday, December 19, 2022, at the age of 55. She was a commanding presence on the ABC soap and will be greatly missed. Academy Award-winning film star Octavia Spencer released a statement on Instagram saying, "My friend [Sonya Eddy] passed away last night. The world lost another creative angel.
Her legions of [General Hospital] fans will miss her." "I am heartbroken about the loss of the incredible Sonya Eddy," Frank Valentini, executive producer, said in a statement. "I truly loved her not only as an actress, but as a friend. The lights in the hub of the nurses' station will now be a little dimmer, but her spirit and light will live on in both the show and our set. On behalf of the entire GH cast and crew, we send our deepest sympathy to her family, friends, and fans. She will be very missed."
Eddy made her GH debut in March 2006 as Epiphany Johnson, who succeeded Audrey Hardy (Rachel Ames) as head nurse of General Hospital. Spinelli (Bradford Anderson) appropriately nicknamed Epiphany "The Formidable One." She was indeed that both on-screen and off. Epiphany made sure General Hospital ran smoothly. She was tough on her nurses because she wanted the best for and from them. Epiphany could be counted on to keep a level head during a medical crisis.
---
India begins randomly testing international travelers at its airports for 'covid' | added December 22
NEW DELHI (AP) — India has begun randomly testing international passengers arriving at its airports for covid-19, the country's health minister said Thursday, citing an increase in cases in neighboring China. Mansukh Mandaviya announced the new rule in Parliament, where he also urged state governments to increase surveillance for any new coronavirus variants and send samples of all positive cases to genome sequencing laboratories.
Mandaviya also asked the public to wear masks and maintain social distancing, even though there are no official mandates for either. India relaxed its mask-wearing rules earlier this year after coronavirus cases began dropping sharply. It has reported the most covid-19 cases in the world since the pandemic began, but confirmed infections have fallen sharply in the past few months. According to health ministry data, India currently has about 3,400 active coronavirus cases.
Cases have surged in neighboring China since it relaxed its harsh restrictions earlier this month following rare public protests. Mandaviya said the Indian government has no plans yet to halt flights from countries where new cases have been reported. The increase in cases in China has also prompted Indian health experts to issue advisories for the public to wear face masks and receive vaccine booster doses.
---
'Covid' and drug overdoses fuel second year of increased mortality, according to CDC | added December 22
Accelerating deaths from covid-19 and drug overdoses fueled a second straight year of worsening life expectancy, down to the shortest it has been since 1996, the Centers for Disease Control and Prevention said Wednesday.
The estimates, published in a new report now analyzing the "final data" on American death certificates tracked by the CDC's National Center for Health Statistics, make official a steep decline first reported by the agency based on "preliminary data" back in August. The final estimates differ only slightly from the provisional ones released earlier this year. At the time of the August report, federal authorities had already received data on more than 99% of death certificates for 2021.
Americans born in 2021 are expected to live 76.4 years, the report's authors now estimate. That is down from a peak of 78.8 years in 2019. Death rates worsened for every age group. Adjusted for age, the death rate climbed by 5.3% from 2020 to 2021. That is smaller than the 16.8% increase from 2019 to 2020, for the first year of the covid-19 pandemic.
---
China faces biggest 'covid' outbreak yet in wake of lifting 'zero-covid policy' restrictions | added December 22
Since the relaxation of its "zero covid" restrictions earlier this month in the wake of unprecedented nationwide protests, China is facing its largest outbreak of the pandemic. At the same time, mass testing has been dropped as Chinese authorities changed their criteria in counting cases and covid-19 deaths, rendering elusive a clear picture of the state of coronavirus in China.
No longer including asymptomatic cases in their count, cases have been dropping officially in China, with only 2,966 symptomatic infections Wednesday. Cases peaked at some 40,000 daily cases earlier this month, but less than 10 official covid deaths were reported since the beginning of December. The congested streets, however, around the busy funeral homes in Beijing don't seem to match the official toll.
The funeral home had run out of freezers to store the bodies, another worker surnamed Li told ABC News' partners at TVBS News. "New remains would be cremated right away," Li said. "And if there are too many they have to be put on the floor to wait." Chinese health authorities in recent days clarified that they will now follow a strict criteria in classifying a case as a covid-19 related death.
---
FDA approves first ever laboratory-made monoclonal antibody treatment for hospitalized 'covid' patients | added December 22
The U.S. Food and Drug Administration (FDA) has, for the first time, approved a monoclonal antibody to treat covid-19 in hospitalized patients. Healthcare company Roche's Actemra (tocilizumab) intravenous (IV) was approved by the FDA to treat severe covid-19 in adults, the company announced on Wednesday.
Specifically, the drug is approved in cases where the patient is hospitalized and is receiving systemic corticosteroids, as well as requiring supplemental oxygen, non-invasive or invasive mechanical ventilation, or extracorporeal membrane oxygenation. It is the first FDA-approved monoclonal antibody to treat covid-19, the company stated.
Monoclonal antibodies are laboratory-created proteins that mimic natural antibodies the body produces to fight off harmful pathogens, such as the SARS-CoV-2 virus that causes covid-19. Actemra does not directly target SARS-CoV-2 but addresses the inflammation that occurs from covid-19 infection. The monoclonal antibody reduces inflammation by blocking the interleukin-6 receptor. The drug is recommended to be administered as a single 60-minute IV infusion.
---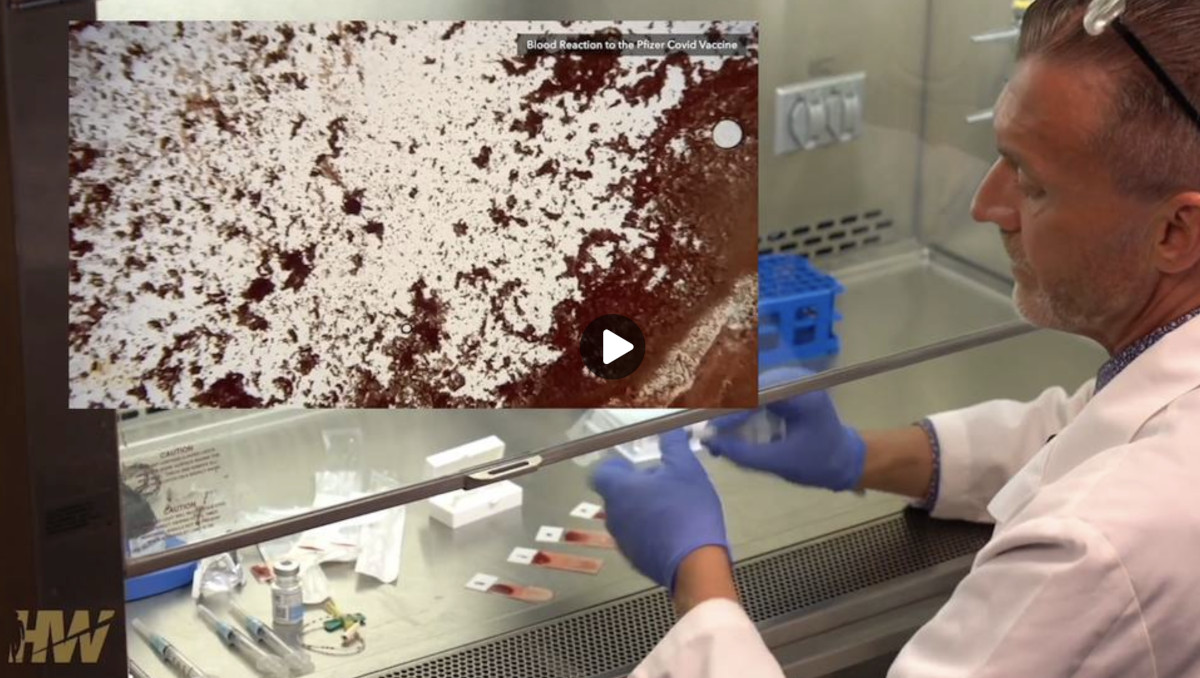 Pathologist Dr. Ryan Cole reveals the effects of 'covid' shots on blood | added December 22
Editor's Note: At the 17 minute mark, Dr. Cole mentions 'covid' as the "clotting disease" where the spike protein of the alleged virus causes clotting. Dr. Cole states the genetic sequence of the vaccines further induces those clots. This was stated despite the 'covid' virus never having been isolated and proven to cause blood clots. What we are told is 'covid' has instead been generated in silico (in a computer) with other variables. — mmd
Dr. Cole is a board-certified dermatopathologist who has been outspoken on the covid vaccine rollout and safety profile. Del BigTree from The Highwire visited Dr Cole at his lab to learn first hand what ingredients are in the covid-19 vaccine and the real damage they cause.
---
'Covid' is making sepsis, the deadly overreaction of the immune system even worse | added December 22
Editor's note: We are seeing reported in headlines often how  'covid' links to other diseases that have been around since way before the pandemic. Sepsis is said to be an overreaction of the immune system, so once again there is a smoke and mirrors effect obscuring what is actually making people sick. The body does not attack itself, it goes after infections. Encouraging more people to get inoculated with drugs doesn't seem like the best option especially considering the number of children who face liver failure. —  mmd
Sepsis, a deadly overreaction of the immune system to infection, has befuddled clinicians and researchers for decades. Covid-19 made things worse. The early signs and symptoms of sepsis mimic those of both covid-19 and influenza: fever, chills, dry cough, shortness of breath, fatigue, muscle or body aches, sore throat, nasal congestion, runny nose, and more. This overlap delays accurate diagnosis which, in the case of sepsis, can mean the difference between life and death.
Sepsis kills approximately 350,000 Americans a year, and as many as 11 million people globally. The U.S. spends an estimated $62 billion annually on sepsis treatment, making it the most expensive in-hospital therapeutic cost, and represents the most costly in-patient condition covered by Medicare. Early diagnosis is key to reducing the substantial burden of this condition.
By the time sepsis has been definitively diagnosed using traditional standard techniques, which can take between 24 to 72 hours, multisystem organ failure may have begun. Survivors of mild sepsis are at increased risk of developing future infections, while as many as 40% of those with severe sepsis and septic shock die. Every one-hour delay in administering targeted antibiotics, antifungals, or antivirals after emergency department triage or the onset of organ dysfunction or shock increases the odds of a poor outcome by 3% to 7%. Identifying the source of the infection that is putting the immune system into overdrive is a key step in treatment.
---
Biden administration decision to increase spending on Vaccine Injury Compensation Program raises questions on 'covid' shot safety | added December 22
The U.S. Senate may be poised to pass a $1.7 trillion omnibus spending bill with bipartisan support this week and avoid a government shutdown but one section of the legislation may draw the attention of those skeptical about covid-19 vaccines.
The spending bill provides for more than $15 million for administrative expenses for the Vaccine Injury Compensation Program Trust Fund, which provides funding for the National Vaccine Injury Compensation Program. That program is designed to "compensate vaccine-related injury or death petitions for covered vaccines administered on or after October 1, 1988," according to the Health Resources & Services Administration (HRSA).
Republican Representative Dan Bishop pointed to that section of the omnibus spending bill as part of a series of tweets on Tuesday that offered a critique of the government funding plan. "Last year's administrative expenses for the vax injury trust fund were $13.2 million— now it's $15.2 million," Bishop said. "That's a 15% increase. Anticipating a 15% increase in vaccine injuries?" "It also authorizes 'sums as may be necessary' for vaccine injury/death claims," he added.
---
Canada pays $2.7 million dollars to 50 claimants of serious 'covid' shot injuries | added December 22
According to new statistics, Canada's Vaccine Injury Support Program has approved or paid out more than $2.7 million to claimants since the program opened in 2021. So far, 50 claims of a serious and permanent injury connected to a vaccine authorized by Health Canada have been approved.
Between June 2021 and Dec 1, 2022, the program received 1,299 claims, 209 of which were determined to be inadmissible because they either didn't meet the eligibility criteria or had incomplete information. Of the remaining claims, 221 have been fully assessed by the program's medical review board, while 48 are pending medical review board assessment and 662 claims are in the process of collecting medical records, which is usually the longest step in the assessment process, according to the Vaccine Injury Support Program (VISP).
The VISP previously released statistics in the summer, but this is the first time they have disclosed the total amount of financial support paid to claimants thus far. The program, which was first announced in December 2020, officially started accepting claims in June 2021. To be eligible for compensation, you must have suffered a serious and permanent injury connected to a vaccine authorized by Health Canada that was administered in Canada after December 8, 2020.
---
New Jersey school district receives pushback over reinstated mask mandate | added December 22
Editor's Note: Let's hope the disposable ones are banned considering how bad they are for the environment. We have an environment within us that also requires proper air flow in order to maintain homeostasis and thrive. — mmd
A New Jersey school district was blasted for reinstating its mask mandate starting Wednesday due to rising covid-19 cases. Passaic Public Schools Superintendent Sandra Montanez-Diodonet sent out a letter to parents and staff on Tuesday stating that masks are required effective Wednesday for "all employees, Pre-K through grade 12 students, and visitors are required to wear face coverings in all district facilities, school grounds, and buses."
"Please be advised that as per our Board Policy No. 5141.10, during periods of High Activity Level as published in the NJDOH Covid-19 Activity Level Report, mask-wearing is required," read the letter, which was shared by what appears to be the school district's Twitter account. The letter came after state health officials and the Centers for Disease Control and Prevention reported Passaic being among 10 counties that reached "high" community levels of covid-19 in New Jersey.
Furthermore, the state reported 2,207 covid-19 cases and 28 confirmed deaths on Tuesday, the highest number of fatalities reported in a single day since Feb. 16. Passaic Public Schools, one of New Jersey's largest school districts, presides over approximately 14,000 students and 17 schools, including Passaic High School. The statewide mask mandate was lifted by Gov. Phil Murphy in March. Murphy had recently told a local news outlet that he does not "foresee any mandates in New Jersey unless something drastically changes."
---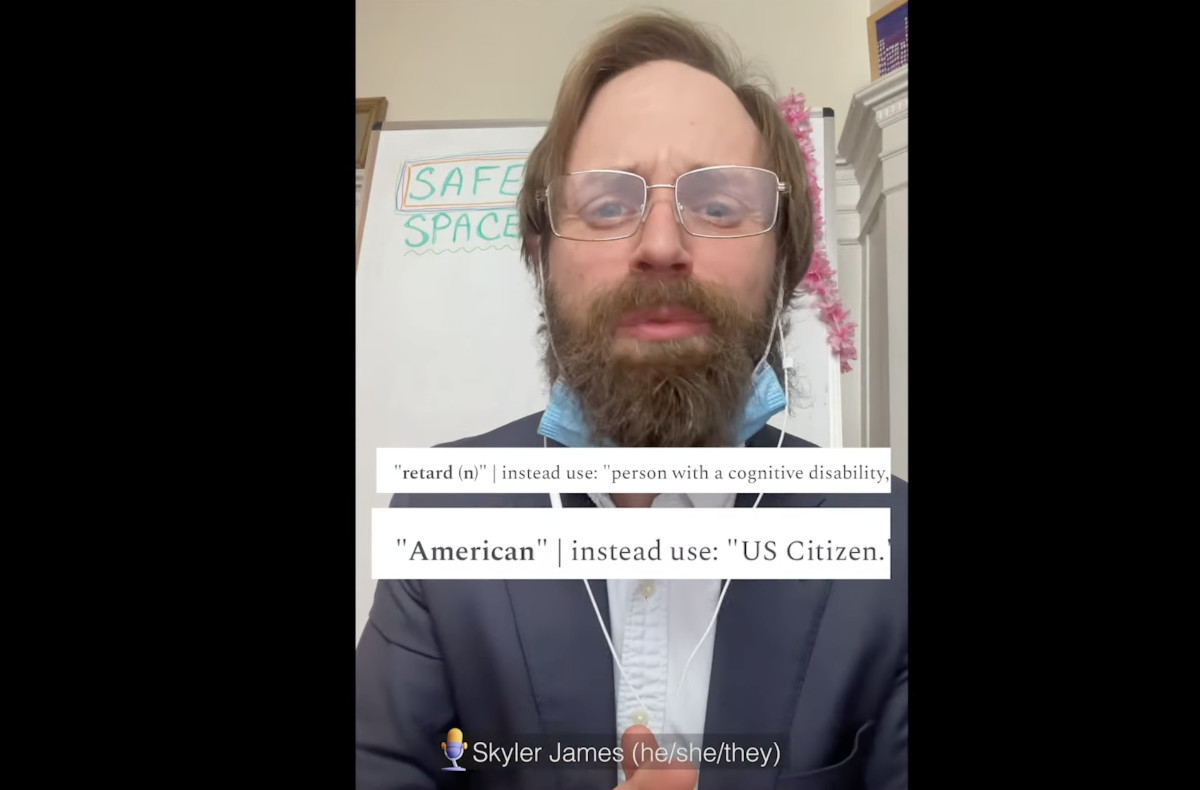 Stanford University leaked call on inclusivity | added Dec. 22
Let's be respectful of everyone always as best we can, that includes what experimental medical procedure they decide to undergo.
---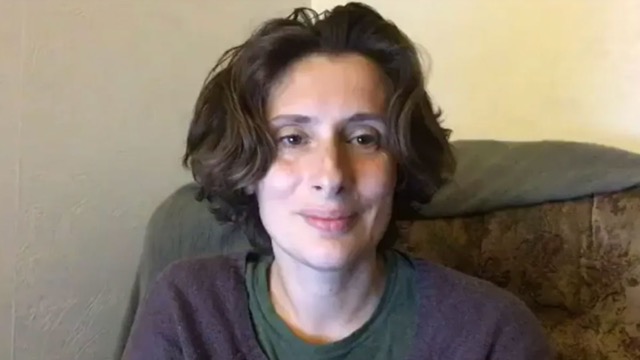 'Sane Progressive' — What happened to Debbie Luisgnan? PWFM special edition
What happened to Deborah Rose Lusignan, known to her many followers as Sane Progressive or Unite4Truth?
Her many incarnations included a popular YouTube channel that investigated and tracked the facts and circumstances surrounding mass tragedy events (including mass shootings). Then after becoming the target of physical and verbal intimidation, she closed up shop and did not resurface again until March 2021 under the handle "Nurse Rose," operating a popular "covid" truth website.
She disappeared again in January 2022. Then she was reported to have died on Dec. 9. What happened? This special presentation is included in the Dec. 16, 2022 edition of Planet Waves FM. Additional charts and information, and the full program, are there.
Chiron Return – Planet Waves FM is a longtime affiliate of Pacifica Radio Network. We are listener-supported community public radio.
---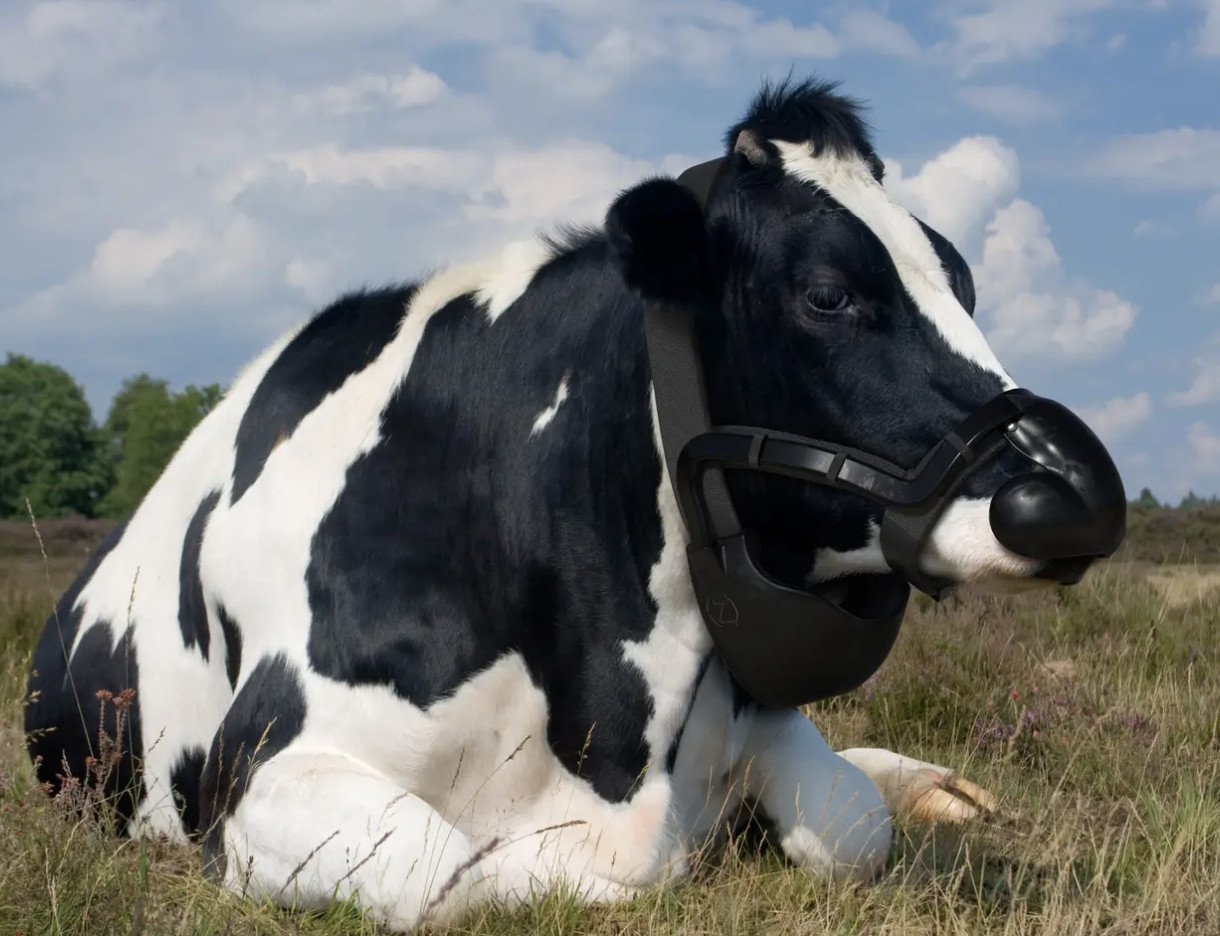 Food giant Cargill subjects cows to mandatory masking that traps methane burps | added December 21
Editor's Note: Masking cows to trap methane burps, are we getting how ridiculous this is yet? At least this time it's an admitted experiment — cruel nonetheless. This reminds me of artist Barbara Daniels who reversed the roles of animals acting as humans. The dark perspective shows the violent ways people treat animals, like caged, insignificant sentient beings. One may ask how humans expect to be treated differently? — mmd
Cows expel significant quantities of methane, an odorless greenhouse gas, which is more than 25 times as potent as carbon dioxide at trapping heat in the atmosphere. Achieving significant reductions in methane emissions would have a rapid effect on slowing down climate change, per the United States Environmental Protection Agency.
A single dairy cow can produce up to 130 gallons of methane per day. And their burps account for 95% of a cow's methane emissions. There are approximately one billion cattle worldwide. Cows and other farm animals produce about 14% of human-induced climate emissions. In the past, solutions to the cattle industry's methane problem have involved changing cows' diets.
Scientists proposed the mass production of a puffy, pink seaweed to combat climate change, Insider reported in 2019. But Zelp's solution allows cows to digest typical food, with the mask working to detect, capture, and oxidize the methane in the cow's burps. A sensor at the tip of the masks detects when a cow exhales and the percentage of methane expelled, WIRED reported. The mask sets the oxidation mechanism into action when methane levels are too high.
---
Police in Jerusalem expand 'covid' technology for mass surveillance | added December 21
Jerusalem (AP) — Majd Ramlawi was serving coffee in Jerusalem's Old City when a chilling text message appeared on his phone. "You have been spotted as having participated in acts of violence in the Al-Aqsa Mosque," it read in Arabic. "We will hold you accountable."
Ramlawi, then 19, was among hundreds of people who civil rights attorneys estimate got the text last year, at the height of one of the most turbulent recent periods in the Holy Land. Many, including Ramlawi, say they only lived or worked in the neighborhood, and had nothing to do with the unrest. What he didn't know was that the feared internal security agency, the Shin Bet, was using mass surveillance technology mobilized for coronavirus contact tracing, against Israeli residents and citizens for purposes entirely unrelated to covid-19.
In the pandemic's bewildering early days, millions worldwide believed government officials who said they needed confidential data for new tech tools that could help stop coronavirus' spread. In return, governments got a firehose of individuals' private health details, photographs that captured their facial measurements and their home addresses. Now, from Beijing to Jerusalem to Hyderabad, India, and Perth, Australia, The Associated Press has found that authorities used these technologies and data to halt travel for activists and ordinary people, harass marginalized communities and link people's health information to other surveillance and law enforcement tools.
---
Duke University denies 14 year-old a life-saving kidney transplant due to vaccination status | added December 21
When Lee and Chrissy's daughter, Yulia, was denied a life-saving kidney transplant as a result of her vaccination status, the family stayed strong and spoke out. What has kept them from losing hope? What holds their family together in these dark times? And what do they expect will be the outcome of this dire situation? Tune in to 'The People's Testaments' to hear feedback from the Hicks family.
---
Study finds 'updated covid booster jabs' only 30 percent effective | added December 21
The new covid-19 vaccine boosters barely provide any protection against infection, according to a new study. The boosters, from Pfizer and Moderna, were just 30 percent effective in preventing infection, researchers with the Cleveland Clinic found. The effectiveness falls below the 50 percent effectiveness required by the World Health Organization and originally recommended by the FDA. U.S. regulators have since stopped requiring any clinical efficacy at all.
The researchers analyzed data from clinic employees since Sept. 12, shortly after the boosters were authorized by the U.S. Food and Drug Administration (FDA) for the prevention of covid-19. Out of the nearly 52,000 workers, about 10,800 received one of the bivalents. Researchers pinpointed the time to covid-19, or time to a positive test, and compared the boosted population to those who were vaccinated but did not receive a bivalent as well as the unvaccinated.
Researchers ultimately estimated the effectiveness at 30 percent, even though the BA.4/BA.5 subvariants were in circulation during the study period. The new boosters contain components of the original Wuhan virus strain and a sublineage of the BA.4/BA.5 subvariants. Laboratory testing indicates the boosters perform worse against newer variants, including the dominant BQ.1 and BQ1.1 strains.
---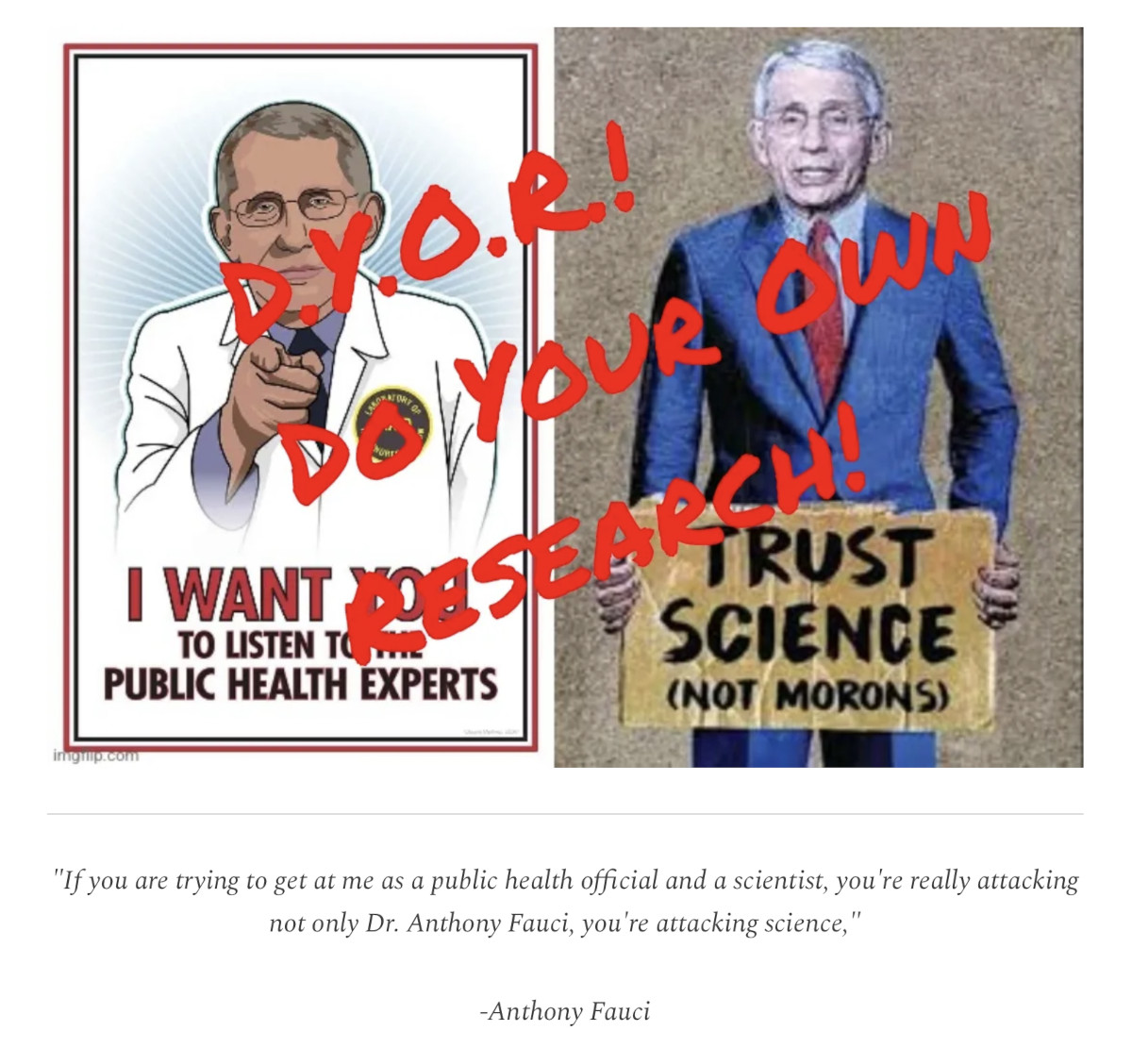 Funny how one man claims he is 'the science'… 
---
Mayor Eric Adams masks up to encourage New Yorkers to protect against 'covid', flu and RSV | added December 21
Mayor Eric Adams put his face mask on again on Tuesday and encouraged New Yorkers to do the same. Mr. Adams held a news conference at City Hall to urge residents to take precautions in the face of a winter surge of covid-19 cases and other illnesses. "With the holiday season in full swing and cases of covid-19, flu and R.S.V. rising, we are asking New Yorkers to protect themselves and their loved ones once again," Mr. Adams said.
It was the mayor's first covid briefing in months, and he does not typically wear a mask in public. City health officials issued an advisory earlier this month strongly recommending that people wear masks in both public indoor settings and crowded outdoor environments, but many New Yorkers who are weary of pandemic restrictions have not complied.
City health officials again encouraged New Yorkers on Tuesday to get vaccinated and boosted, noting that more than 80 percent of people who are dying from the coronavirus are unvaccinated. They also recommended that people get tested before gathering for the holidays. Mr. Adams, a Democrat who is nearing the end of his first year in office, received his second booster shot on camera in September. He has been eager to move on from the pandemic and its economic devastation of the city, and has resisted bringing back mask mandates.
---
Texas Senate committee calls for ban on all mask and 'covid' shot mandates | added December 21
AUSTIN — A Texas Senate committee wants the state to ban mask and covid-19 vaccine mandates, a sign pandemic policy may become a flashpoint in the upcoming legislative session. The Republican-led Senate Health and Human Services Committee included the coronavirus recommendations in a newly released 37-page report.
While a majority of committee members endorsed the document, including two doctors who are both Republicans, three senators called the policy ideas shortsighted and refused to sign on. The division on the committee highlights ongoing tension over public health measures sparked during the pandemic. While not a piece of legislation, the document signals the priorities of the Senate committee, which vets all bills dealing with health and human services.
It remains to be seen whether the GOP-dominated Legislature will welcome the recommendations, which face pushback from public health experts. State leaders have not named pandemic policy a priority ahead of the session, which begins Jan. 10. More than 90,000 Texans have died from covid-19, though fatalities have fallen off sharply since the beginning of the year, according to the Texas Department of State Health Services.
---
WHO warns 'covid' infection surge in China may halt the declaration of an end to global pandemic | added December 21
It may be too early to declare the global end of the covid-19 pandemic emergency because of a potentially devastating wave to come in China, according to several leading scientists and advisers to the World Health Organization. Their views represent a shift since China began to dismantle its zero-covid policy last week after a spike in infections and unprecedented public protests.
Projections have suggested the world's second-largest economy could face more than a million deaths in 2023 after the abrupt change in course. China's zero-covid approach kept infections and deaths comparatively low among the population of 1.4 billion, but a relaxation in rules has changed the global picture, experts said. "The question is whether you can call it post-pandemic when such a significant part of the world is actually just entering its second wave," said Dutch virologist Marion Koopmans, who sits on a WHO committee tasked with advising on the status of the Covid emergency.
"It's clear that we are in a very different phase [of the pandemic], but in my mind, that pending wave in China is a wild card." As recently as September, the WHO chief, Tedros Adhanom Ghebreyesus, had said "the end is in sight" for the pandemic. Last week, he told reporters in Geneva that he was "hopeful" of an end to the emergency some time in 2023. Most countries removed covid restrictions as threats of dangerous new variants of the virus or a resurgence of infections receded in the second half of 2022.
---
Popular Chinese singer Jane Zhang admits on social media she deliberately infected herself with 'covid' | added December 21
Popular Chinese singer and songwriter Jane Zhang has been facing massive backlash on social media after she revealed that she deliberately infected herself with the coronavirus. Her shocking revelation comes at a time when China is facing a massive surge in coronavirus cases, driven by the BF.7 omicron variant.
The singer admitted on social media that she deliberately infected herself with the coronavirus by seeing friends who had tested positive. Taking to Weibo, she said that she had visited the homes of 'sheep' – a term for virus carriers in mainland China, according to a South China Morning Post. The reason? The singer wanted to contract the virus in preparation for an upcoming New Year's Eve concert.
Ms. Zhang explained that she wanted to catch the virus so that she would not be at risk of infection during the concert, which is held at the end of December. "I was concerned that my condition during the New Year's Eve performance would be affected, so I met a group of people who have tested positive since I currently have time to recover from the virus," she wrote. The 38-year-old singer added that she went to sleep after she began to have symptoms such as fever, sore throat, and body aches. Zhang explained that her symptoms were similar to that of a covid patient but only lasted one day
---
FDA study links Pfizer's 'covid' shot to blood clotting in elderly | added December 20
Pfizer's covid-19 vaccine has been linked to blood clotting in older individuals, according to the U.S. Food and Drug Administration (FDA). FDA researchers, crunching data from a database of elderly persons in the United States, found that pulmonary embolism — blood clotting in the lungs — met the initial threshold for a statistical signal and continued meeting the criteria after a more in-depth evaluation.
Three other outcomes of interest — a lack of oxygen to the heart, a blood platelet disorder called immune thrombocytopenia and another type of clotting called intravascular coagulation — initially raised red flags, researchers said. More in-depth evaluations, such as comparisons with populations who received influenza vaccines, showed those three as no longer meeting the statistical threshold for a signal.
Researchers looked at data covering 17.4 million elderly Americans who received a total of 34.6 million vaccine doses between Dec. 10, 2020, and Jan. 16, 2022. The study was published by the journal Vaccine on Dec. 1. The FDA said it was not taking any action on the results because they do not prove the vaccines cause any of the four outcomes, and because the findings "are still under investigation and require more robust study."
---
U.S. judge approves $10 million dollar settlement for health care workers fired over 'covid' vax status | added December 20
A U.S. judge approved a multimillion-dollar settlement on Dec. 19 for workers who were fired by an Illinois health care system for refusing to get a covid-19 vaccine. About 500 workers who were terminated or, after seeing their exemption requests denied, got a covid-19 vaccine, will receive compensation as part of the $10.3 million settlement, a preliminary version of which was first announced in July.
U.S. District Judge John Kness, a Trump appointee overseeing the lawsuit brought by the workers, issued verbal approval for the settlement during a hearing, lawyers for Liberty Counsel and NorthShore University Healthsystem said. Kness plans to release a written judgment in the next week. In a brief statement emailed to The Epoch Times after Kness's approval, NorthShore wrote, "We are pleased with the Court's approval of a supportive resolution to this matter and continue to prioritize the health and safety of our patients and team members."
Harry Mihet, vice president of legal affairs for Liberty Counsel, said in a statement that the group was "pleased to finally get the court's final approval of this classwide settlement for these health care workers who were unlawfully discriminated against and denied religious exemptions from the covid shot mandate." "This case should set a precedent for other employers who have violated the law by denying religious exemptions for their employees," he said.
---
Crematoriums across China struggle with influx of dead bodies amid 'covid' outbreak | added December 20
Crematoriums in cities across China are straining to deal with an influx of bodies amid a widening covid-19 outbreak, according to media reports, as authorities scrambled to install hospital beds and build fever-screening clinics.
Crematoriums in the cities of Beijing, Chongqing and Guangzhou told the AFP news agency on Tuesday that they were much busier than normal, with one of the facilities reporting running out of space for bodies. But the news agency said it was not possible to establish if the increase in deaths was related to covid-19 with staff declining to answer questions.
Despite the strain on the crematoriums, the National Health Commission reported five covid-19 deaths on Tuesday, following two on Monday, all of which were in the capital, Beijing, and were the first fatalities reported in weeks. In total, China has reported just 5,242 covid-19 deaths since the pandemic emerged in the central city of Wuhan in late 2019 – a very low toll by global standards.
---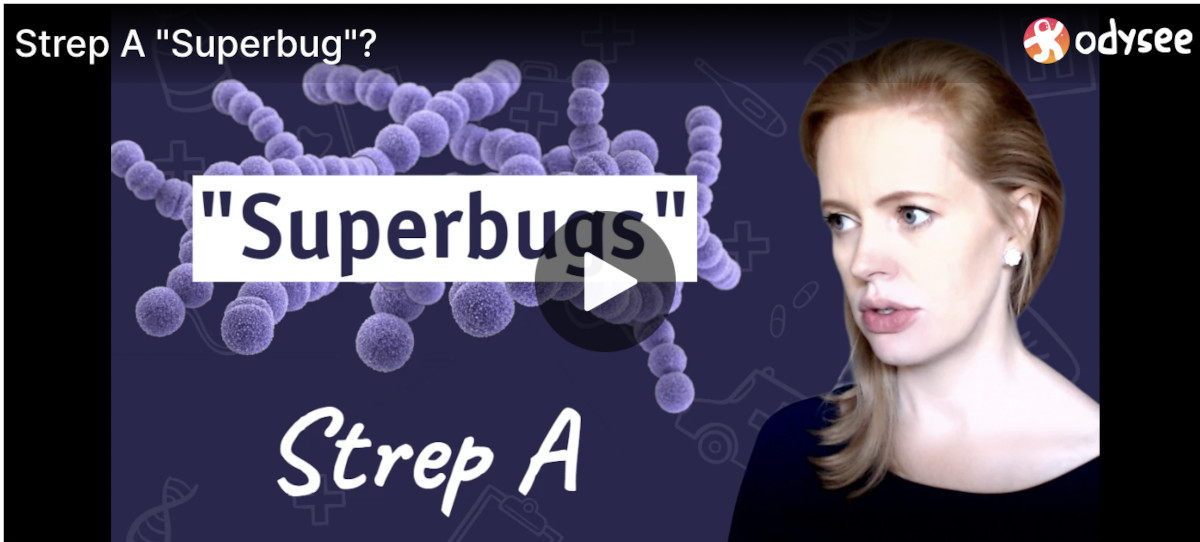 Strep A "superbug"? | added December 20
We are seeing a spate of news stories talking about so-called "superbugs" which are claimed to be invasive and deadly to humans. Some are said to be resistant to antibiotics amid speculation that these drugs may be in short supply. Let's have a look into the actual science surrounding Group A Strep hype! Does Group A Strep pose any threat to you or your family? Do you ever need to take antibiotics, or is there something else going on?
---
U.S. appeals court rules White House can not legally mandate federal contractors to get 'covid' injection | added December 20
WASHINGTON / CIUDAD JUAREZ / LOS ANGELES / MOSCOW – A US appeals court on Monday said the White House could not require federal contractors to ensure that their workers are vaccinated against covid-19 as a condition of government contracts. The US government has contracts with thousands of companies, and courts have said the issue could affect up to 20% of US workers.
A panel of the 5th Circuit Court of Appeals voted 2-1 to uphold a lower court decision that blocked President Joe Biden's September 2021 contractor vaccine executive order in those states after Louisiana, Indiana, and Mississippi brought suit to seek invalidation of the mandate. The court said Biden wanted it "to ratify an exercise of proprietary authority that would permit him to unilaterally impose a healthcare decision on one-fifth of all employees in the United States. We decline to do so."
The majority opinion written by Judge Kurt Engelhardt said a broad interpretation of the law could give Biden "nearly unlimited authority to introduce requirements into federal contracts." Meanwhile, the US Supreme Court on Monday said covid-era restrictions at the US-Mexico border that have prevented hundreds of thousands of migrants from seeking asylum should be kept in place for now, siding with Republicans who brought a legal challenge.
---
Chinese governments urge people with mild 'covid' symptoms to return to work | added December 20
BEIJING (AP) — Several local governments in China encouraged people with mild cases of covid-19 to go to work this week, another sign of the difficulty the country faces as its rollback of virus-containment measures sets off a wave of infections — and a growing number of deaths.
Health authorities reported Tuesday that five people died in the latest 24-hour period, all in Beijing, fueling concern that the toll could rise sharply after the lifting of most "zero-covid" restrictions. The official toll likely understates the actual number, and it's unclear how the unleashing of the virus will play out in China and whether the health care system can handle a surge in cases nationwide.
The city of Guiyang in southern Guizhou province proposed that infected people with little or no symptoms go to work in a range of sectors, including government offices, state-owned companies, medical, health and emergency workers and those in express delivery and supermarkets. That's a sea change from just a few weeks ago, when China's policy was to isolate anyone infected at a hospital or government-run facility.
---
Global vaccination rates at unprecedented low as more people reluctant to get jabbed | added December 20
Vaccines offer a potent armour against infectious diseases that once carried a heavy toll of mortality and morbidity, particularly among children. Gaps were already forming in that armour in the years before the covid-19 pandemic. But amid stagnating vaccination rates, the pandemic acted like a shotgun, punching many more holes in humanity's defences against preventable diseases such as measles.
The risks of allowing these infections to flourish are clear. Zimbabwe is currently working to contain a huge measles outbreak that claimed the lives of more than 750 children between April and October. And poliovirus has recently re-emerged in the United States after decades of successful elimination, prompting a state of emergency in New York.
The drop in vaccination rates is partly a direct consequence of the pandemic itself, which caused severe interruptions in public-health services and diverted resources. But it isn't simply a crisis of access to vaccines. The failures and inequities in the global public-health response, coupled with politicization of the pandemic, have also undermined confidence in the institutions and people that coordinate and conduct immunization efforts.
---
Former Top Australian doctor reveals she suffered serious adverse reactions and ongoing injuries from 'covid' injections | added December 20
Former Australian federal MP Dr. Kerryn Phelps has revealed she and her wife both suffered serious and ongoing injures from covid vaccines, while suggesting the true rate of adverse events is far higher than acknowledged due to under-reporting and "threats" from medical regulators. News.com.au has the story.
In an explosive submission to Parliament's long covid inquiry, the former Australian Medical Association (AMA) president has broken her silence about the "devastating" experience — emerging as the most prominent public health figure in the country to speak up about the taboo subject. "This is an issue that I have witnessed first-hand with my wife who suffered a severe neurological reaction to her first Pfizer vaccine within minutes, including burning face and gums, paraesethesiae, and numb hands and feet, while under observation by myself, another doctor and a registered nurse at the time of immunisation," the 65-year-old said.
"I continue to observe the devastating effects a year-and-a-half later with the addition of fatigue and additional neurological symptoms including nerve pains, altered sense of smell, visual disturbance and musculoskeletal inflammation. The diagnosis and causation has been confirmed by several specialists who have told me that they have seen 'a lot' of patients in a similar situation." Dr. Phelps married former primary school teacher Jackie Stricker-Phelps in 1998.
---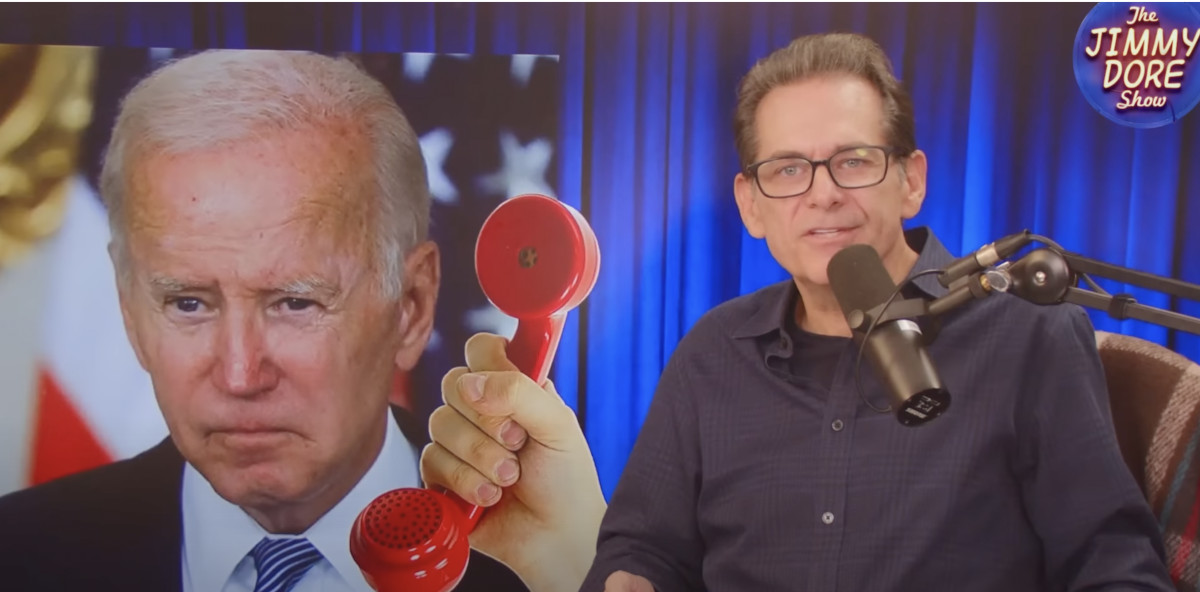 Biden bonds with Dore | added December 20
Joe Biden is riding high after the twin successes of defeating the rail workers and passing the Respect for Marriage Act. And celebrating the latter was such a great time that Vice President Harris went a bit overboard and got falling down drunk. But there's no time to rest on his laurels because next Biden needs to figure out how he'll be embarrassing himself at the upcoming Africa summit.
---
Part I: China becomes world's first "Technate", technocratic society | added December 20
[Nov. 25, 2022] We are being rapidly transitioned into a new system of centralised, authoritarian global governance. This system is designed to be a technocracy and it is truly totalitarian. Totalitarianism is a form of government that attempts to assert total control over the lives of its citizens.
It is characterized by strong central rule that attempts to control and direct all aspects of individual life through coercion and repression. It does not permit individual freedom. Traditional social institutions and organizations are discouraged and suppressed, making people more willing to be merged into a single unified movement. Totalitarian states typically pursue a special goal to the exclusion of all others, with all resources directed toward its attainment, regardless of the cost.
That "special" goal is sustainable development and no cost, either financial or humanitarian, is too great to tackle the alleged "climate crisis." In reality, climate change is simply the excuse for sustainable development and it is through the global policy commitment to "Sustainable Development Goals" (SDGs) that technocracy is being installed.
---
China announces two 'covid' deaths in Beijing as virus continues to surge | added December 19
Editor's Note: Let's put death toll numbers in perspective. In December 2021, newly released Pfizer document exposed FDA cover-up of vaccine related deaths in early 2021. The report showed 1,223 deaths and over 158,893 adverse reactions.  Let's check priorities: in 2021 over 71,000 people died in the U.S. alone from fentanyl. — mmd
BEIJING (AP) — Chinese health authorities on Monday announced two additional covid-19 deaths, both in the capital Beijing, that were the first reported in weeks and come during an expected surge of illnesses after the nation eased its strict "zero-covid" approach.
China had not reported a death from covid-19 since Dec. 4, even though unofficial reports of a new wave of cases are widespread. With the latest reported deaths, the National Health Commission raised China's total to 5,237 deaths from covid-19 in the past three years, out of 380,453 cases of illness — numbers that are much lower than in other major countries but also based on statistics and information-gathering methods that have come into question.
Chinese health authorities count only those who died directly from covid-19, excluding people whose underlying conditions such as diabetes and heart disease were worsened by the virus. In many other countries, guidelines stipulate that any death where the coronavirus is a factor or contributor is counted as a covid-19-related death. The announcement comes amid testimony from family members and people who work in the funeral business who did not want to be identified for fear of retribution saying deaths tied to covid-19 were increasing.
---
Police in China detain at least four people protesting against 'covid' restrictions, according to family members and activists | added December 19
TAIPEI, Taiwan—Police in the southern Chinese city of Guangzhou have detained at least four people for more than a week after they attended protests against covid-19 restrictions in late November, according to activists, family members, and friends of the detained.
While many who attended protests in cities across China last month were released after being held for 24 hours—the legal limit on detention before police must file charges—the four Guangzhou residents as of Wednesday have been held for a week and a half. The detentions came a week after a burst of nationwide protests in the last weekend in November where people demanded freedom from China's strict pandemic restrictions across several cities in a rare display of direct defiance against the central government.
Protesters took to the streets despite great personal risk, knowing that surveillance cameras were pervasive and their social media would be tracked by police. Now, what the protesters feared—that police would arrest them after the initial wave of action had passed—is happening in Guangzhou. Among the detained is 25-year-old Yang Zijing, who was at home with a roommate when police burst in on Dec. 4, said Yang's mother, Gao Xiusheng.
---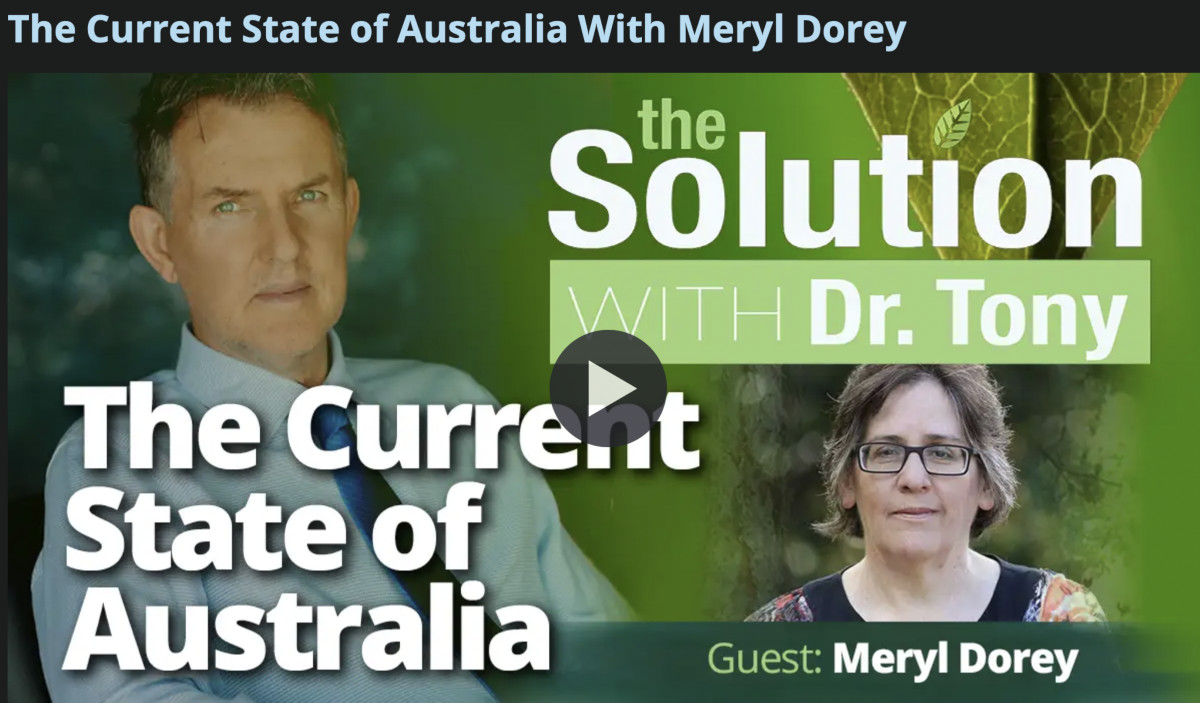 The current state of Australia after 'covid' mandates with Meryl Dorey | added December 19
Editor's Note: Not too long ago, Australia was bringing their citizens to 'covid' detention centers after testing positive. This is what happened to Hayley Hodgson although it turns out the test was false. — mmd
Meryl Dorey joins 'The Solution' as this week's guest, sharing updates on Australia's mandates, vaccination campaigns, virus cases and other related topics.
---
Former Long Island biology teacher pleads guilty to lesser charges for injecting teen with J&J 'covid' shot | added Dec. 19
MINEOLA, N.Y. — A plea deal was made Friday in a covid-19 vaccine case on Long Island that drew national attention. Biology teacher Laura Parker Russo, who injected a 17-year-old friend of her son with a purported Johnson & Johnson covid vaccine last New Year's Eve, left court without comment after moving to resolve her felony case by pleading guilty to lesser charges.
"I think they should have kept it as a misdemeanor. I don't think what she did was a walk in the park," said Lisa Doyle, the teenager's mother. Doyle reiterated what she first told CBS2 last May — that there should be greater repercussions for the highly educated Sea Cliff mother, who was a teacher at Herricks High School. "I'm glad that the judge realized that he needed to be tougher on her than the DA was," Doyle said.
The judge threw out the initial agreement and tacked on 100 hours of community service and therapy twice a week for a year when Russo pled guilty to attempted unauthorized practice of medicine and disorderly conduct in order to receive a conditional discharge and no prison time. "As long as she's successful in what the judge laid out that she has to do, she will have a non-criminal disposition. She will be getting a violation at the end," Russo's defense attorney, Gerard McCloskey, said.
---
Thai princess hospitalized for heart condition after collapse | added December 19
[Dec. 15, 2022] Thai Princess Bajrakitiyabha has been hospitalized in Bangkok, Thailand's Royal Palace said on Thursday. Princess Bajrakitiyabha is the eldest daughter of Thai King Vajiralongkorn and is 44 years old. She collapsed from a heart condition on Wednesday evening while attending an event for dogs organized by the military, the palace said.
She was first treated at a local hospital, then flown to a hospital by helicopter in the capital Bangkok after her condition stabilized to a "certain level," the palace added. What to know about the royal line of succession. Princess Bajrakitiyabha is eligible for the throne under a 1924 Palace Law of Succession, since she is one of the King's three children with a formal title.
While the palace succession law stipulates that the heir to the throne should be male, an amendment to the constitution in 1974 allowed for a daughter of the royal line to ascend the throne if a successor has not been named. Though King Vajiralongkorn is yet to formally designate an heir since becoming king in 2016, Princess Bajrakitiyabha is widely seen as the most plausible heir apparent to the throne due to her prestigious roles in her father's inner circle.
---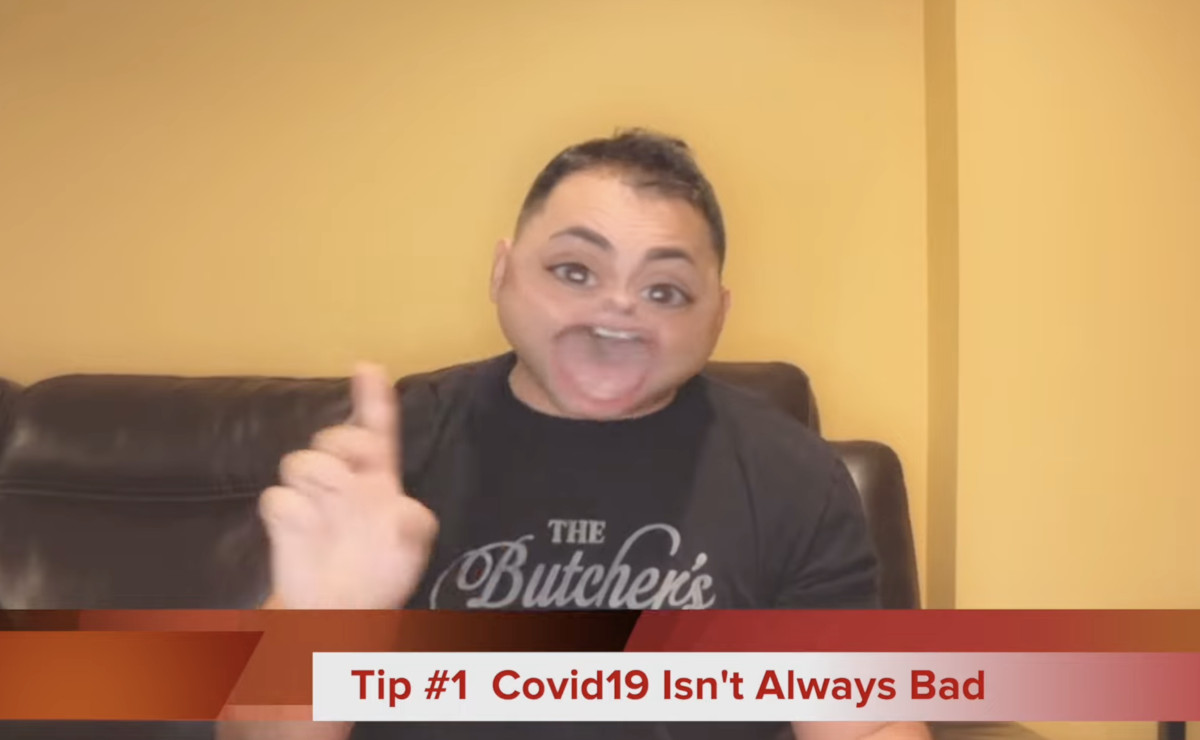 Uncle Vin shares some holiday tips | added December 19
It's not always bad… Happy Monday.
---
"People are gathering as they should," says White House 'covid' response coordinator while encouraging updated booster jabs and tests | added December 19
Americans should still gather to celebrate the holidays, despite a rise in respiratory illness and low rates of uptake for the latest covid-19 vaccine, White House Coronavirus Response Coordinator Ashish Jha said Sunday on ABC's "This Week."
"We're at a point where it's safe to gather, but you still have things to do," Jha said — insisting, as officials in the Biden administration have before, that the proper tools exist to manage the virus. "If you don't do those things, obviously things can get much worse." Those measures include testing, treatment and taking the updated booster; people who haven't gotten a covid-19 shot in the last six months should get the newest booster, Jha said.
The doctor didn't list masking as part of the current strategy against the virus, though host Martha Raddatz mentioned it as a mitigation measure. Jha reiterated that during the holidays, "people are gathering, as they should." The White House official said he was "not totally surprised" by a recent uptick of covid-19 cases, given the surges over the past two winters. He also acknowledged low rates of people receiving the most recent booster shot — about 14 percent of eligible Americans, as of last week.
---
'Covid' model predicts over 1 million deaths in China in 2023 after lifting restrictions | added December 19
China's abrupt lifting of stringent covid-19 restrictions could result in an explosion of cases and over a million deaths through 2023, according to new projections from the U.S.-based Institute of Health Metrics and Evaluation (IHME).
According to the group's projections, cases in China would peak around April 1, when deaths would reach 322,000. About a third of China's population will have been infected by then, IHME Director Christopher Murray said. China's national health authority has not reported any official covid deaths since the lifting of covid restrictions. The last official deaths were reported on Dec. 3.
Total pandemic fatalities stand at 5,235. China lifted some of the world's toughest covid restrictions in December after unprecedented public protests and is now experiencing a spike in infections, with fears covid could sweep across its 1.4 billion population during next month's Lunar New Year holiday. "Nobody thought they would stick to zero-covid as long as they did," Murray said on Friday when the IHME projections were released online.
---
Part 5: Uncovering the 'covid' fraud | added December 19
My intention was to get all the way through to the 24th of March but there were just too many relevant and enlightening stories to share over the course of the five days that are packed into this post. Unfortunately, I had to draw the line somewhere otherwise this would be an even more obnoxiously long read than it is currently. I also do a horrible job of self-editing and thus I have a hard time disregarding any post as non-essential.
Alas, this 5-day period is jam-packed with content! We get an investigative story trying to solve the mystery of why elderly people with severe underlying health conditions pass away over their younger and healthier counterparts. We see a few celebrity pieces this month with one from a father-son duo pushing the fear-based social distancing narrative while the other is from the host of a popular Discovery show weighing in on the safety overreach.
We receive our first look at repurposed drugs as treatment with the intentional floating of hydroxychloroquine. There is also a trip back to 1976 to examine the parallels between "covid-19" and the Swine flu. We continue to see the incremental ramping up of lockdowns and social distancing, especially with French President Macron threatening fines against the population if valid reasons were not presented for being outdoors amongst the living. Fortunately, there were also many stories of people pushing back against the tyranny and living their lives normally as should have been done by everyone.
---
Top surgeon begs New Zealanders to drive safely over holidays to alleviate overwhelmed hospitals | added December 19
With the latest covid-19 wave continuing to worsen, a top surgeon is begging New Zealanders to drive safely these holidays – because our emergency departments are already bursting at the seams. It's the first summer since 2019/2020 with the borders open – a boon for tourism, but more people on the road means more risks."There's going to be a lot of trouble around the country," Li Hsee, consultant trauma and acute care Surgeon at Auckland City Hospital, told Checkpoint on Monday.
"Our worry is that there is going to be an increase in the number of road traffic crashes over the summertime. Our borders are open, there's going to be more tourists around and people may not be familiar with our road code. "The message out there is really to take care this summer, over the holiday period, to prevent road fatalities and severe injuries." The Tourism Export Council has previously said it expected about 2 million overseas visitors to New Zealand this summer, after two years of the border being tightly shut and covid-19 restrictions largely gone, despite the current wave.
Hsee, who is also chair of the Royal Australasian College of Surgeons' Trauma Subcommittee, said the likely increase in accidents over summer will put pressure on hospitals which are "full pretty much, all the time" already. There are currently 581 people in hospital with covid-19, nearly six times as many as there were at the start of October. About 6000 new cases are being reported each day, which some experts have said is likely to be well below the real number of infections.
---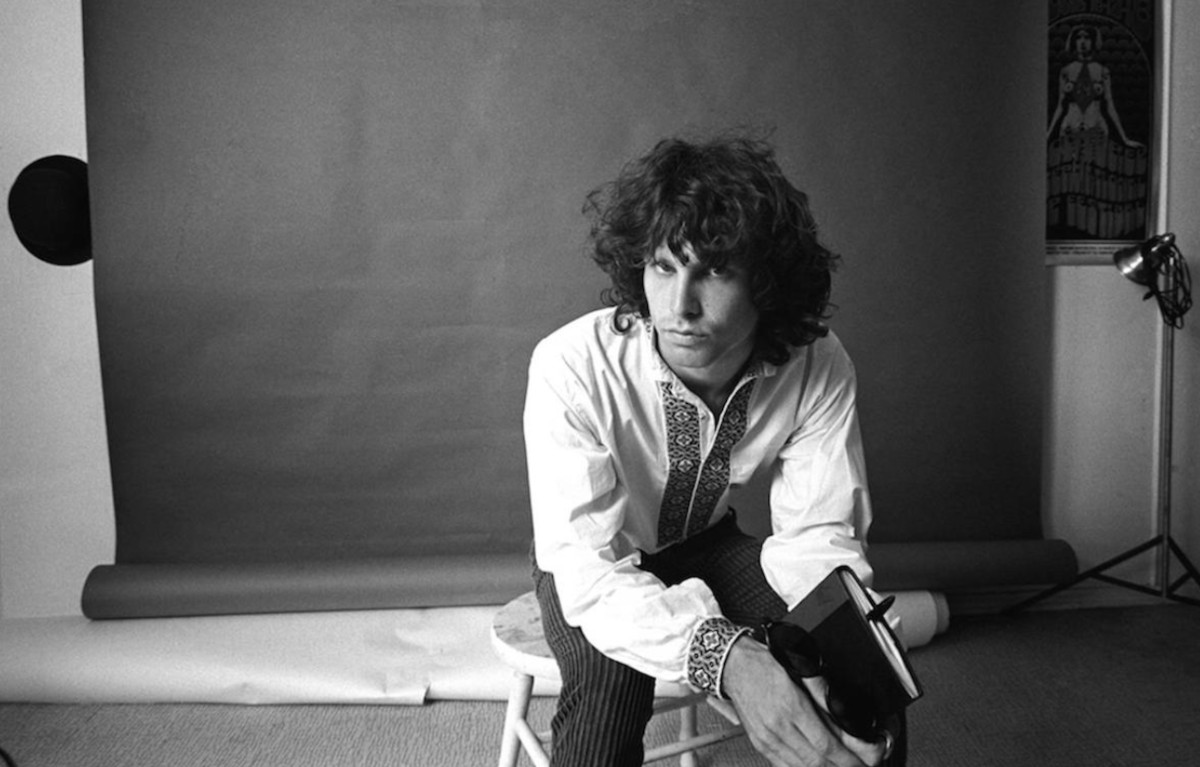 Planet Waves FM:: Jim Morrison revisited
Dear Friend and Reader/Listener:
Tonight on Planet Waves FM, which should post well ahead of its scheduled 10 pm time, I plan to discuss the Sun's alignment to the Galactic Core; revisit the ideas of Jim Morrison, including his ideas about journalism and the media generally (and his astrology). Jim's charts are below.
I also have an interview with vaccine injury attorney Renee Gentry. She fills us in on the sad state of the federal government's official vaccine injury court, as well as what is happening with claims to the government's program to compensate people harmed by covid mitigation measures — which has done exactly nothing for the past three years. She suggests how this might be remedied.
We are also following the loss of Deborah Rose Lusignan, also known as Sane Progressive, who died in Massachusetts on Dec. 9 at age 51. She was an independent journalist who indirectly had a profound influence on my own reporting, and who was one of the most popular presenters in the early days of YouTube. She had a massive worldwide following — until she took most of her materials down in 2018. I will catch you up on the results of our investigation so far.
Thank you for supporting Chiron Return, the 501(c)(3) organization that sponsors Planet Waves FM and many of our other reporting endeavors. Proceeds from your paid subscriptions to this Substack go directly to Chiron Return to cover our basic costs. Thank you for helping with that.
---
'Covid' poll shows at least 50 percent of U.S. adults are not getting bivalent 'covid' booster jabs | added December 18
About half of the U.S. adult population say they don't need the latest covid-19 booster while just under a quarter have already taken the jab, according to a recent poll. The findings come despite a Biden administration push to vaccinate during the holiday season.
According to the Kaiser Family Foundation (KFF) Covid-19 Monitor poll, only 22 percent of adults have gotten the new bivalent booster since it first became available in September. Another 16 percent claim that they plan to get it "as soon as possible." These numbers vary slightly from those that the Center for Disease Control and Prevention (CDC) put out on Dec. 8, which showed that only 16.3 percent of eligible adults have received the updated booster.
The CDC classifies as "fully vaccinated" those individuals who completed the covid-19 monovalent series of the original SARS-CoV-2 strain; the classification does not require a booster. "Fully vaccinated, however, is not the same as having the best protection," the agency cautions. "People are best protected when they stay up to date with covid-19 vaccinations, which includes getting a booster when eligible."
---
The weaponization of the WHO with James Corbett and Meryl Nass | added December 18
Solve the intentionally confusing puzzle about what the WHO's 2023 plans are regarding the "zero draft" for a new and potentially legally binding pandemic treaty, International Health Regulation amendments, recent Intergovernmental Negotiating Body Meetings and more. Learn all about the corrupt public health organization "with teeth" with guest James Corbett and Meryl Nass, M.D on 'Good Morning CHD.'
---
CDC alleges new bivalent boosters offer more protection against hospitalization than original | added December 18
New bivalent covid booster shots are more effective at reducing risk of hospitalization than boosters of the original vaccines, the Centers for Disease Control and Prevention reported in two new studies Friday.
The CDC recommended a bivalent booster in September to better protect against the omicron variant. The new booster targets a component of the omicron variant and a component of the original virus strain to offer both broad and omicron-specific protection. Two small studies from Columbia University and Harvard University in October suggested the new shots did not produce better antibody response against the omicron BA.5 variant than boosters of the original vaccines.
But the CDC came out with two studies Friday detailing the bivalent vaccine's effectiveness against covid-related emergency department visits and hospitalizations and effectiveness against hospitalization specifically among older people. The first study was conducted from Sept. 13 to Nov. 18 in seven health systems when the omicron BA.5 variant, one of the targets of the bivalent shots, was the most dominant variant.
---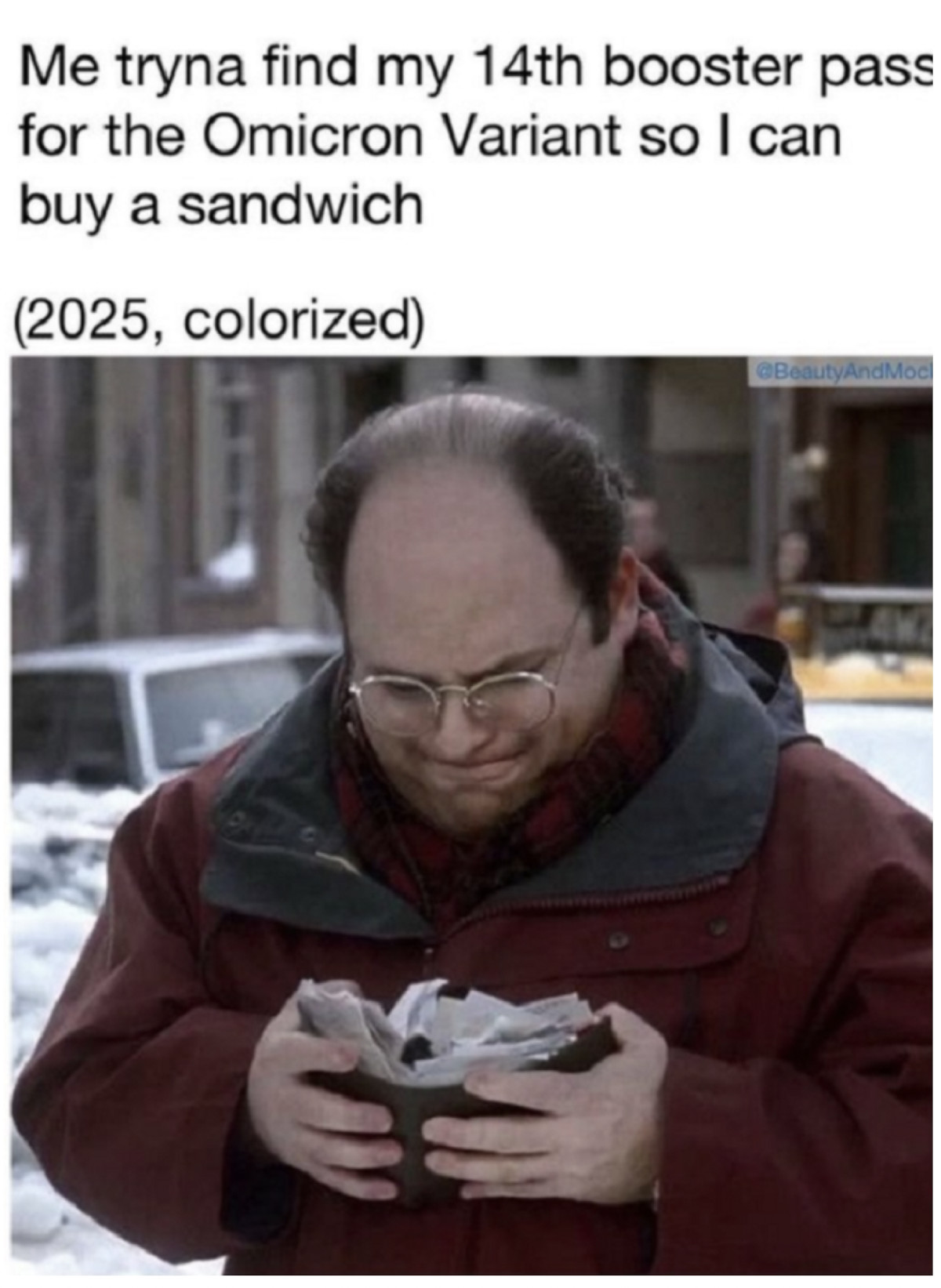 When is enough, enough? 
---
Buffalo Bills player Cole Beasley back in the game after apology over 'covid' jab refusal | added December 18
Many Buffalo Bills fans welcomed wide receiver Cole Beasley back to upstate New York after he announced he was coming out of retirement and expressed regret for how he handled criticism over his decision to not get the covid-19 vaccine. Beasley's vaccine stance garnered controversy among football fans, particularly on social media. And oftentimes he would engage with and push back on his critics.
At a press conference following his first practice back with the team on Tuesday, Beasley admitted that wasn't the best approach he could have taken as a professional. "As we know, the last two years were difficult on everybody," Beasley said. "There were a lot of things that I wish I could have done differently. I just wanted to right a lot of wrongs around here and be with teammates and just get back to football. So we talked about a few of those things and got it sorted out."
Beasley shared that the dustup really hit home when his son told him he was uninvited to a friend's birthday party. "There were some times last year where I would get some stuff from people and it would be a little frustrating just because, before, it wasn't like that. So it was a change," Beasley said. "There was a time last year, and it really killed me. There was a kid that came up to him and told him that he couldn't come to his birthday party because his mom didn't like me. He had no idea what was going on."
---
California public health officials urge people to get vaccinated as flu cases and hospitalizations surge | added December 18
Flu activity and hospitalizations are soaring to levels not seen since before the covid-19 pandemic, spurring public health officials and emergency room doctors to issue public pleas this week to Californians to get vaccinated.
That's a major change from the last two years, when stay-home orders and mask mandates suppressed transmission of the flu so low in the Sacramento region that UC Davis Medical Center didn't admit one patient with the disease in the 2020-21 influenza season. "We've benefited the past two years from all the masking and distancing that we've had," said Dr. Dean Blumberg, chief of pediatric infectious diseases at UC Davis Health.
"There's normally between 100 and 200 US pediatric deaths every influenza season. In 2020-21, there was one pediatric death in the U.S." It wasn't just children who benefited, though, according to death certificates reviewed by the California Department of Health. The agency reported that flu deaths among seniors ages 65-plus plummeted by 73% in the 2021-22 flu season when compared with 2018-2019, the last flu season before the covid-19 pandemic. There were 355 flu deaths in California that year, more than three times the 96 reported last season.
---
Rage Against The Machine's bass player has cancer, Nick Zinner's ongoing health issues and Captain Lee Rosbach leaves "Below Deck" over nerve damage issues | added December 18
Rage Against The Machine's bassist Tim Commerford has revealed he had his prostate removed following a cancer diagnosis ahead of the legendary rock band's reunion tour last summer. In an interview with Spin published Monday, the 54-year-old said he underwent surgery just two months before the tour. "My doctors said I wasn't going to be ready," he told the magazine. "That was brutal. I would be on stage looking at my amp in tears.
Then you just kind of turn around and suck it up." Calling his health battle "some pretty serious shit," Commerford explained that only those closest to him—including his bandmates—had previously been aware of his diagnosis. He said he'd chosen to speak out and spread awareness after guitarist Andy Taylor announced his stage 4 prostate cancer diagnosis in a letter read aloud by his Duran Duran bandmate at the Rock and Roll Hall of Fame induction ceremony last month.
"I hope there's one person who reads this and is like, 'Fuck, I need to get checked out' when they find out about it," Commerford said. Today nme.com has reported that indie rock band Yeah Yeah Yeahs have cancelled their upcoming appearances on Saturday Night Live and at KROQ's Acoustic Christmas due to Nick Zinner's ongoing health issues. Last month Zinner had pneumonia and the band confirmed on their social media channels that he still needs more time to recover before returning to the stage.
---
SCOTUS ruling over Biden's unconstitutional student loan forgiveness mirrors "quarantine camp" lawsuits | added Dec. 18
The Separation of Powers doctrine is the cornerstone of our great nation. It is the bedrock upon which our free society is sustained. Without it, we fall prey to gross government overreach, at best… and tyranny, at worst. It is the people who suffer when there is a breach of separation of powers.
This is why our founding fathers wrote our Constitution in this way – such that, if it is upheld, then there would never be tyranny here in these United States of America. It's not that our founding fathers had foresight that the government would spiral out of control; it's more that they had just come from tyranny, and had fought a long, bloody war against England to win their independence.
They wanted to prevent such tyranny from ever occurring here on our shores ever again, and so they designed our government based on a system of checks and balances, where there would be three, co-equal branches of government, each with their own special, enumerated powers (ie separation of powers doctrine). As long as separation of powers is upheld, the people will remain in charge, and the nation can prosper under the will of its citizens. If you take nothing from this article, take at least this… the Constitution wasn't written to keep the people in check – it was written to keep the government in check!
---
The dehumanizing effects of "kick em while they're down" with mandates and fear | added December 18
Remember the ugly prank taping a sheet of paper on a nerd's back (or on the back of some other vulnerable innocent) that said KICK ME? Maybe you are from a generation where teenagers didn't do such things. I never liked the idea because I was of the type that would get such a sign pinned on my back (I never actually did, thank god, but I wouldn't put it past those bastards to do such a thing). This poor sap would walk down the hall at school accompanied by a barrage of laughter and snickers.
A few brazen jerks would actually kick him; with the victim unawares of his attraction to abuse until he figured out he had a sign pinned to his back. I saw some lone masked dude walking down the street the other day, and as he passed me I was compelled to kick him in the butt. Now I am on the other side of that boot—a bully, angry, for whatever psychological reason, with a guy wearing the "kick me" sign, not on his back, but on his face.
It has come to that. At least for me. At first the masks were frightening, then they were a means showing the mask-less as the "evil and selfish ones," and as a result of that label, ostracized. Now, to me at least, they are a mark of stupidity, mindlessness, and yes, selfishness as well. People should be smarter than this. It is interesting how the tide has turned; those still wearing the masks are the science deniers now, not us.
"Kick me," the mask screams out, "I am a dolt."
---
Senate passes military policy bill that lifts 'covid' vax mandate for service members | added December 16
The Senate passed a massive military policy bill Thursday that would direct the Defense Department to lift a covid vaccination mandate for service members and authorize $858 billion in defense spending. The National Defense Authorization Act, the annual bill that authorizes Pentagon spending and policies, cleared the Senate in an 83-11 vote. Five Republicans and six Democrats opposed the measure.
It passed the House in a 350-80 vote last week. The legislation now heads to President Joe Biden's desk for his signature. The bipartisan bill would authorize funding for Taiwan and Ukraine and a 4.6% pay increase for troops. It also would do away with the military vaccination mandate, a Republican priority. Democratic leaders allowed the new covid language to ensure timely passage of the bill.
A GOP-backed amendment that pushed for scrapping the vaccination mandate immediately instead of waiting several weeks failed to meet the 60-vote threshold needed for adoption in the Senate. A separate amendment, offered by Sen. Joe Manchin, D-W.Va., sought to overhaul the process to authorize energy and infrastructure projects, known as permitting reform, in the authorization bill. It also fell short of the 60-vote threshold.
---
An unprecedented amount of modern American families are resisting school vaccine mandates after 'covid' pandemic | added December 16
For generations of most American families, getting children vaccinated was just something to check off on the list of back-to-school chores. But after the ferocious battles over covid shots of the past two years, simmering resistance to general school vaccine mandates has grown significantly. Now, 35 percent of parents oppose requirements that children receive routine immunizations in order to attend school, according to a new survey released Friday by the Kaiser Family Foundation.
All of the states and the District of Columbia mandate that children receive vaccinations against measles, mumps, rubella and other highly contagious, deadly childhood diseases. (Most permit a few limited exemptions.)
Throughout the pandemic, the Kaiser foundation, a nonpartisan health care research organization, has been issuing monthly reports on changing attitudes toward covid vaccines. The surveys have showed a growing political divide over the issue, and the latest study indicates that division now extends to routine childhood vaccinations. Forty-four percent of adults who either identify as Republicans or lean that way said in the latest survey that parents should have the right to opt out of school vaccine mandates, up from 20 percent in a prepandemic poll conducted in 2019 by the Pew Research Center.
---
Fauci says he "doesn't have a clue" what DeSantis plans to find in 'covid' vax crime investigation | added December 16
Outgoing White House medical adviser Anthony Fauci said Wednesday that he "doesn't have a clue" what Florida Gov. Ron DeSantis hopes to accomplish by calling for a state grand jury investigation into alleged "crimes" related to covid-19 vaccines.
"I don't have a clue … what he's asking for. I mean, we have a vaccine that, unequivocally, is highly effective and safe and has saved literally millions of lives," Fauci, who is also the director of the National Institute of Allergy and Infectious Diseases (NIAID), told CNN's Kate Bolduc. DeSantis on Tuesday announced his office had petitioned for a grand jury investigation into alleged "crimes and wrongdoing" against Floridians "related to the development, promotion and distribution" of the covid-19 vaccines.
The governor also shared plans to establish Public Health Integrity Committee due to distrust of the Centers for Disease Control and Prevention (CDC), saying "anything they put out, you just assume, at this point, that it's not worth the paper that it's printed on." Fauci on CNN cited recently released research by the Commonwealth Fund, which found that covid-19 vaccines from biotech companies Pfizer, Moderna and Johnson & Johnson collectively saved over 3.2 million American lives and averted more than 18.5 million hospitalizations in two years of the pandemic.
---
WHO says China's 'covid' case explosion not a result of lifting 'zero-covid policy' restrictions | added December 16
China is facing its biggest public health challenge since the start of the coronavirus pandemic more than three years ago. Nine days after the government abruptly abandoned its draconian "zero-covid" policy, halting mandatory mass-testing and forcible quarantines, covid-19 is once again spreading like wildfire across the vast country.
On Friday, local media outlets within China's tightly controlled press reported some of the first fatalities blamed on covid since the restrictions were lifted. Two former Chinese state media journalists died in Beijing, on December 8 and 15, according to the outlets. Both were men in their 70s. Official government agencies have not yet confirmed the deaths were due to covid — no coronavirus fatalities have been officially reported since the controversial zero-covid policy was lifted.
But the World Health Organization says the strict policy of the last three years had stopped working anyway."The explosion of cases in China is not due to the lifting of covid restrictions," said the WHO's head of emergency programs, Dr. Mike Ryan. "The explosion of cases in China had started long before any easing of the zero-covid policy." If so, no one had told the Chinese public.
---
Classified JFK assassination files released after nearly 60 years | added December 16
President Joe Biden on Thursday released a cache of once-classified documents expected to shed light on the assassination of President John F. Kennedy nearly 60 years ago. "This has been a commitment of the president," White House press secretary Karine Jean-Pierre said. "President Biden believes all information related to President Kennedy's assassination should be released to the greatest extent possible, consistent with national security."
Jean-Pierre said 97% of the Kennedy collection is available to the public following the release of 12,879 documents Thursday by the National Archives and 1,491 documents a year ago today. An additional 515 documents have been withheld by the archives in full and 2,545 documents partially withheld.
Biden has ordered the acting archivist, Debra Steidel Wall, to conduct a six-month review "of a subset of the remaining redacted records" to ensure they are also disclosed "to the greatest extent possible," Jean-Pierre said. For decades, conspiracy theories have swirled around Kennedy's untimely death; the forthcoming files could provide some clarity. Here's what we know.
---
Emails show EcoHealth President Peter Daszak played key role in shutting down 'covid' lab leak theory | added December 16
[Dec. 8, 2022] EcoHealth Alliance President Peter Daszak, who worked closely with the Wuhan Institute of Virology, helped steer the media and scientific community away from questions about whether covid-19 could have originated in a lab, emails released under the North Carolina Public Records Act show.
Emails between Daszak and University of North Carolina virologist Ralph Baric, another collaborator of the laboratory at the pandemic's epicenter, offer new behind-the-scenes insights into Daszak's influence. Baric's experiments with the Wuhan lab included gain-of-function experiments to make viruses more transmissible or virulent.
The White House was dissuaded from investigating the possibility of a lab origin of covid-19 in part by discussions that included both Daszak and Baric, according to a March 2020 email written by Daszak. And in a separate May 2020 email, Daszak told Baric that he used talking points intended to discourage reporters from asking questions about potential gain-of-function work on coronaviruses.
Daszak has been a vocal proponent of a natural origin of covid-19. EcoHealth Alliance has worked closely with the Wuhan Institute of Virology, and received millions in government funding to discover and study animal viruses. Though the public does not have a complete picture of the pre-pandemic work underway, none of the viruses published by EcoHealth Alliance or the Wuhan Institute of Virology could have directly sparked the covid-19 pandemic.
---
Editor's Note: In response to the recent reinstatement of indoor mask mandates at SUNY University: Mandating masks has contributed to the rise of water pollution with microplastics in the ocean. How does this effect our health considering we are made primarily of water? Well, according to this National Geographic article, microplastics negatively effect liver and reproduction systems. Sounds like a pandemic of unnecessary pollution. — mmd
---
Canadian federal government mandates employees work in office two to three days per week | added December 16
The federal government is mandating its employees to work in their offices two to three days per week by March 31, with limited exceptions to the hybrid model—a move that is applauded by some officials while meeting opposition from at least one public service union. President of the Treasury Board Mona Fortier said Canadians were forced to work remotely during the covid-19 pandemic, when most public servants worked almost exclusively from federal offices and worksites.
As public health restrictions are lifted, the federal government is now shifting workplace to a "hybrid by design" schedule. "We need consistency in how hybrid work is applied across the federal government. That's why today we announced that the federal public service is adopting a common hybrid model of employees working onsite at least two to three days each week, or 40 to 60 percent of their regular schedule," Fortier said at a press conference on Dec. 15.
To allow departments to transition to the common hybrid model, a phased introduction will begin Jan. 16, 2023, with full implementation by March 31, 2023, according to a government press release issued Dec. 15. Fortier noted that this directive does not mean a return to the traditional five-day in-person work routine prior to the covid-19 pandemic. "This will support our core purpose: serving Canadians. And we're not going back to the way things used to be. We're reimagining our workplace and we're going to continue to improve our approach so that we can best serve Canadians," she said.
---
In memory of those who 'died suddenly' in U.S. from Dec. 5-12 | added December 16
Grant Wahl, one of the most well-known soccer writers in the United States, died early Saturday while covering the World Cup match between Argentina and the Netherlands in Qatar. He was 48. US media seated near him said Wahl fell back in his seat in the press box at Lusail Iconic Stadium during extra time and reporters adjacent to him called for assistance.
Emergency services workers responded very quickly, the reporters said, and they were later were told that Wahl had died. "He received immediate emergency medical treatment on site, which continued as he was transferred by ambulance to Hamad General Hospital," the World Cup organizing committee said in a statement, which did not list a cause of death. "We are in touch with the US Embassy and relevant local authorities to ensure the process of repatriating the body is in accordance with the family's wishes."
Wahl was covering his eighth World Cup. He wrote Monday on his website that he had visited a medical clinic in Qatar. "My body finally broke down on me. Three weeks of little sleep, high stress and lots of work can do that to you," Wahl wrote. "What had been a cold over the last 10 days turned into something more severe on the night of the USA-Netherlands game, and I could feel my upper chest take on a new level of pressure and discomfort.
---
Non-respiratory related deaths up 10 percent since mass 2021 'covid' inoculation | added December 16
Deaths from non-respiratory causes are projected to be a massive 10% higher than expected in 2022. Non-respiratory mortality typically varies little from year to year, changing by a maximum of just 1.3% in each of the six years from 2015 to 2020. However 2021 has registered a 3.72% increase and 2022 is projected to show a catastrophic 10.0% increase. Because it is usually so stable, non-respiratory mortality is a useful way of showing that the ongoing excess mortality currently being experienced in the U.K. is unprecedented and unrelated to normal seasonal variation. It also shows that it has been happening ever since covid vaccinations began in earnest in early 2021.
Respiratory disease (which is largely seasonal) is the largest component of variability in mortality statistics during the normal course of events. This means we can be justified in grouping all other mortality events together and terming them 'core mortality', regarding them as perhaps a better marker of the nation's overall health. This is especially useful for the purposes of analysing the pandemic years, because covid has replaced other respiratory diseases to some extent in the mortality statistics.
Looking at the pre-covid data from 2015 -2019 it is possible to subtract the data for all respiratory disease (ICD code 10 J00-99), and arrive at a figure for non-respiratory mortality (NRM) for each week of the year. An average for the five pre-covid years can then be calculated and compared with each individual year. Note we use the pre-covid average as a baseline to avoid the unusual mortality of the pandemic years.
---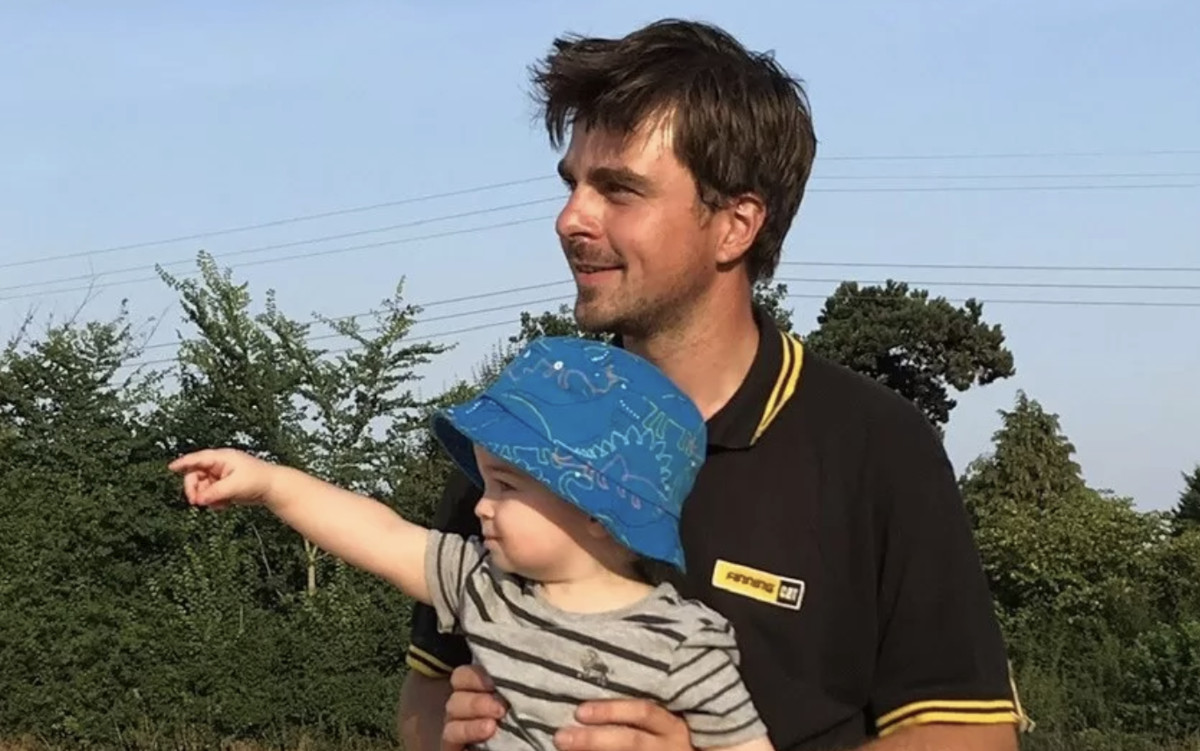 Twenty-seven year old man died from blood clot and brain bleed after receiving AstraZeneca 'covid' shot, family says he should still be alive | added December 15
A man who died from a blood clot after taking the AstraZeneca covid jab "had a chance of survival", an inquest heard. Jack Last, 27, from Stowmarket, was given the coronavirus vaccine on 30 March 2021 and a week later was admitted to hospital after experiencing headaches and sickness. A scan on 10 April revealed a cerebral venous sinus thrombosis (CVST) and he died 10 days later. Suffolk Coroner's Court heard he was initially diagnosed with a migraine.
West Suffolk Hospital consultant, Dr William Petchey, told the hearing in Ipswich that Mr Last had been otherwise fit and well and that his headaches had seemed to have come to a "spontaneous resolution", which was "in keeping with migraine". He said he did not think CVST was likely because the headache "doesn't spontaneously resolve" and it was normally worse lying down, while Mr Last said his was better lying down.
Dr Petchey said, however, he was concerned about vaccine-induced immune thrombocytopenia and thrombosis (VITT), a new, rare condition that had been identified after covid vaccination. He said he requested a CT venogram scan, but the out-of-hours radiographer did not have the "technical expertise" to perform the scan. A scan the next morning, however, diagnosed CVST. Mr Last was given anticoagulation to thin the clot, but he developed a bleed on the brain. He was transferred to Addenbrooke's Hospital in Cambridge for further treatment but later died.
---
BREAKING: Dr. Fauci to head National Institute of Particle Physics | added December 15
Dr. Antony Fauci will be taking over the National Institute of Particle Physics (NIPP) on Jan. 1, after being named to this position by Pres. Biden last week. He ends his decades-long term as head of the National Institute for Allergies and Infections Diseases (NIAID) on Dec. 31.
In this role, he will be the nation's top particle physicist, and taking over at age 82, he will be the oldest person to be named to the position. His appointment was approved overwhelmingly by the Senate in a 99-3 vote earlier this week.
Though he lacks educational credentials and publishing credits in the highly competitive field of quantum mechanics, he said, "That's never stopped me before," speaking to reporters Tuesday at his first press conference.
"I've always said, if I could do it all over again, I would be a physicist. Well, now I get to, since 82 is the new 30." Quantum mechanics is a probability theory of existence. Fauci had a minus one to the 38th power chance of getting the job, and he prevailed.
Granted Emergency Degree from Stanford