GET ON OUR MAILING LIST for C19 AND PLANET WAVES FM.

Welcome to Covid19 News, published by the nonprofit Chiron Return and edited by Eric F. Coppolino and Patricia Gallagher with additional research by Claudia Mansbach, Cindy Ragusa, Ro Dann, Loreen Costa and others. We also publish Planet Waves FM. Our professional news gathering and reporting efforts are sponsored exclusively by our readers. Thank you for your participation and generosity. Call if you like — Chiron Return, (845) 331-0355. If you in any way appreciate or depend on this service and can do so, please make a donation tax deductible in the U.S. If you have something to report — news, science news, or a check-in from your local area — please send to editors@planetwaves.net. Stay in touch and please help out everyone mutually by sharing this resource with others.

---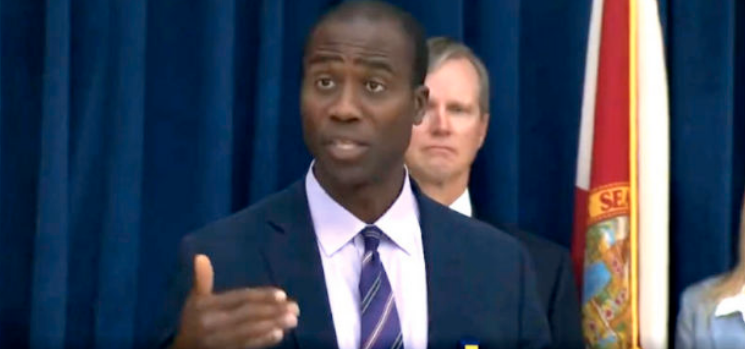 Dr. Joseph Ladapo, Florida's new Surgeon General, exposes truth about mask mandates | added October 25
Dr. Joseph Ladapo, Florida's new Surgeon General, shut down the lies being pushed by the Left and exposed the truth to the public regarding the data and the benefit of masking children.
In short, he explained, there is none.
He begins by advising people to take a step back from what they are seeing on television and then goes on to say that the evidence for masking youngsters is "very weak." According to Lapado, there is a significant disconnect between the quality of the data demonstrating any benefit from masking and what we're hearing from public health professionals in other states and around the country.
---
California apparently has the lowest covid-19 cases due to strict mask and vax mandates | added October 25
With the lowest COVID-19 infection rate among all states as of Friday, California, which has some of the strictest mask and vaccination mandates in the country, has managed to flip the script as the former U.S. epicenter of the pandemic.
"They've been very much forward-thinking in terms of policies around vaccination requirements and mandates," said epidemiologist Dr. John Brownstein, chief innovation officer at Boston Children's Hospital and an ABC News contributor.
As of Friday evening, California had an infection rate of 61.1 cases per 100,000 over the past week, according to data from the Centers for Disease Control and Prevention. The state was briefly the only to be classified with a "moderate" rate of transmission — 10 to 49.99 cases per 100,000 over seven days — before it went back up to "substantial," meaning 50 to 99.99 cases per 100,000 over seven days.
---
China locksdown again as reports of covid-19 supposedly spreads to 11 provinces | added October 25
Hong Kong (CNN) Authorities in northern China are reimposing lockdowns and other emergency measures to curb the spread of coronavirus, with health officials warning of a worsening outbreak after the country recorded more than 100 cases across 11 provinces over the last week.
"Since October 17, there have been multiple scattered local outbreaks in China, and they're expanding rapidly," Mi Feng, a spokesman at the National Health Commission (NHC), said at a news conference Sunday. "There is an increasing risk that the outbreak will spread even further."
The rapid spread comes despite about 75% of China's population — or more than a billion people — being fully vaccinated, according to Mi.
---
FDA to possibly authorize the covid-19 drug jab for kids by end of this week | added October 25
(CNN) As the number of new daily cases of Covid-19 continues to fall in the US, the country awaits a major milestone that could provide another critical tool in the fight against the pandemic — the first vaccine for 5 to 11-year-olds.
And former US Food and Drug Administration (FDA) commissioner and Pfizer Board member, Dr. Scott Gottlieb, said the company is ready to ship out doses for children as soon as the agency signs off.
The FDA's independent vaccine advisory board will meet Tuesday to discuss whether the Pfizer-BioNTech Covid-19 vaccine should be authorized for younger kids.
---
Covid-19 battle in US turns a corner as borders open and mask mandates drop | added October 25
When U.S. borders open to foreign travelers on Nov. 8, the country will have lifted one of the longest-standing restrictions imposed 19 months ago at the start of the pandemic, signaling a new phase of guarded optimism in the nation's battle with Covid-19.
With the Delta variant surge easing and vaccinations opening to more age groups, many places are dropping mask mandates or other restrictions on vaccinated people. The pullback represents a bet that the most recent surge could be the last.
San Francisco recently eased mask mandates for offices, gyms and other places where fewer than 100 people gather and proof of vaccination is required. Illinois Gov. J.B. Pritzker said he is hoping to ease some mask requirements for the holidays as long as case numbers continue to fall. Hawaii will begin to welcome visitors Nov. 1 after asking them in August to voluntarily delay their trips.
---
Feds pay Temple University $750K to stop the reporting of "negative unintended outcomes" | added October 25
Researchers at Temple University received $750,000 from the National Science Foundation (NSF) to develop a tool that warns journalists that they are about to publish polarizing content. The NSF is a federal government agency focused on supporting research and education in non-medical fields of engineering and science.
The initiative is part of NSF's "Trust & Authenticity in Communication Systems." It is called the "America's Fourth Estate at Risk: A System for Mapping the (local) Journalism Life Cycle to Rebuild the Nation's News Trust."
The focus of the project, according to a report on Campus Reform, is creating a system that alerts journalists that the content they are about to publish might have "negative unintended outcomes" such as "the triggering of uncivil, polarizing discourse, audience misinterpretation, the production of misinformation, and the perpetuation of false narratives."
---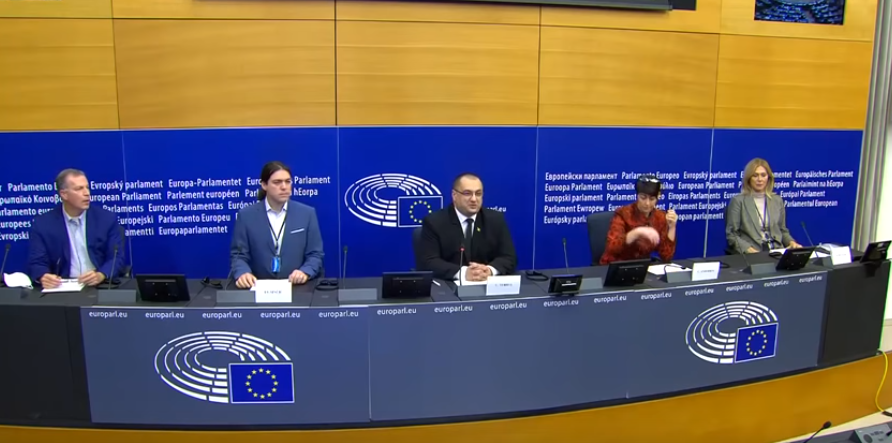 European Parliament meets to discuss the abusive use of Green Certifcate | added October 25
---