New York, June 29, 2014 | View as Webpage | Customer Service: Chelsea (206) 567-4455




What just happened? Now you can find out.



Dear Friend and Reader:

What a year it's been. The astrology has been pulling us in many directions, including forward some days, backward some other days and into alternate dimensions of time.

That would be about right for a six-month grand cross, four inner planet retrogrades and a good few eclipses. All stuffed into a compressed timeframe, which may have you feeling like you just lived several years in the past two seasons. Because Mars was retrograde in Libra, that had had what you might call a "rearranging effect" on many relationships and partnerships.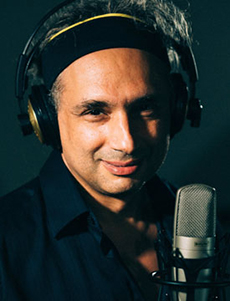 Eric Francis.

Back in January, I published something of an astrological masterpiece: The Mars Effect. Named for the only scientifically documented astrological effect -- prominent Mars in the charts of star athletes -- The Mars Effect is designed to help you make sense out of a lot of astrology that's been just a little too much, a bit over the top.

If you're wondering what has happened so far this year, and you want to make some sense out of the events and get a feeling for what you've learned and gained, I suggest you check out this set of readings. If you're wondering what to do now that the dust is settling, check out The Mars Effect.

They are extended written and audio interpretations for all 12 Sun and rising signs that cover this astrology with precision and easy to follow relevance.

These readings present perspectives, strategies ideas for how to handle such intense and at times conflicted energies, and for how to size up where you're at today and where you want to be tomorrow. 

If you're a customer of my birthday readings, The Mars Effect readings present a distinctive point of view and take up many different themes than the readings that come out at the time of your solar return. 

I'm now offering The Mars Effect for half price -- $39.95 for all 12 signs and rising signs. This is a very nice offer (the individual signs sell for $29.95), and we'll only be running it this week, through the July 4 weekend. Then The Mars Effect will go back to full price.

Because you'll get readings for all 12 signs, you can do some research into your rising sign, the astrology of your children and/or significant others, and you may share the readings on the "one purchase per household" policy that we have for this particular body of work.

I would love for the incredible effort and careful thought that went into The Mars Effect (about five months of work) to have its positive benefits for you. I would love for you to see your options and to discover that the power of astrology is all about creativity and choice. You have options open how that you may have no idea are waiting for you to notice them.

I look forward to meeting you over at The Mars Effect.

Lovingly,


To unsubscribe,
click here
e Wiki
|
Friends
|
Editors
Contact Us
Copyright © 2014 by Planet Waves, Inc. All Rights Reserved. Other copyrights may apply.
Some images used under Fair Use or Share Alike attribution.