New York, May 8, 2014 | View as Webpage | Customer Service: Chelsea (206) 567-4455
Taurus Birthday Reading Offers a New Look at Challenging Relationship Questions -- and a Live Question & Answer Session
Dear Friend and Reader:
Most people come to astrology with questions about relationships, and this year, that is what the Taurus birthday charts speak most clearly about.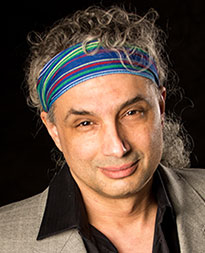 Eric Francis, Your Astrologer.
If you're Taurus or Taurus rising, Eric's
newly released reading
of your astrology helps clarify some challenging questions --
for example, how do you take part in a relationship, and also give people the space to work out what they are going through
?
How do you balance your own need for independence with your desire to be intimate with someone? What do you do with the influence of past relationships, in your life or that of someone you care about?
Regarding career matters, one profound development describes something that has changed after 20 years
, and Eric provides a strategy for you to keep your focus and work toward your professional goals.
These are some of the topics that Eric covers in the 2014 Taurus birthday reading. In a carefully done, easy to follow discussion, he describes how you can find your way through what may be a complex situation, and get to a place of clarity.
The reading makes a perfect gift to yourself, or to your favorite Taurus or Taurus-rising person
. This is a lasting gift that will have relevance for years, and be useful as a mile-marker in the life of any self-aware Taurus.
One listener has already told Eric, 
"This reading correlated to my experience on the ground, pretty much exactly,"
 adding that she is 
"continually impressed with both the depth you are willing to go and the high quality material you consistently deliver."
The reading is
available for immediate access
. You'll have two 35-minute astrology sessions plus a tarot session, which you can listen to on any type of device.
You'll also have access to the live question and answer session, plus access to last year's reading
. You may also listen to a
free audio preview
to get a sense of Eric's clear, patient and holistic approach to this reading.
Yours & truly,

Chelsea Bottinelli
To unsubscribe,
click here
e Wiki
|
Friends
|
Editors
Contact Us
Copyright © 2014 by Planet Waves, Inc. All Rights Reserved. Other copyrights may apply.
Some images used under Fair Use or Share Alike attribution.