Sagittarius Birthdays for 2011 -- An Audio Report by Eric Francis
Dear Friend and Sagittarian:
I've just finished your
Sagittarius birthday report and tarot reading
. Sagittarius is encoded with a sense of cosmic mystery, and as I've written in
many recent articles
, there is a lot going on in your sign right now. I've broken this reading down into two parts: the first is about relationships and the second is about career and creativity -- though the two are closely related.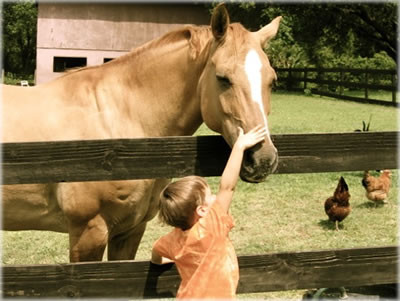 Whiskey and Owen. Photo by Beki Herrbach.
The current Mercury retrograde and the upcoming lunar eclipse in Gemini will offer you the experience of relating to people you wouldn't normally relate to. Think of this astrology as taking you on an introspective journey where you are able to make real contact and truly experience the "other" within yourself.
Your birthday report includes an hour of astrology that covers some of the more meaningful astrological influences that will bring you through to your next birthday, including the partial solar eclipse that occurred over the weekend and Mercury retrograde in your sign over the next few weeks.
My birthday readings all come with a tarot session, using the Voyager tarot by James Wanless. I include a 20-minute tarot reading (many people's favorite part of my birthday products), which looks at your life using a tool that speaks in pictures. A photo of the spread is included, as are some supplemental articles.
The whole package is just $14.95 -- priced to be affordable
. It's posted to a permanent link which you can play as many times as you like, or download into iTunes. I include the chart and the tarot spread for reference.
Lovingly,