New York, Oct. 22, 2014 | View as Webpage | Customer Service: Chelsea (206) 567-4455


Scorpio Birthdays 2014 - 2015

Your In-Depth Astrology Reading for the Coming Year



Dear Scorpio: 

Your solar return is quickly approaching -- a time for celebrating who you are and all of the gifts you carry with you. It's also an important time for planning the year ahead. Astrology, applied correctly, can offer tremendous insight for problem solving as well as personal growth.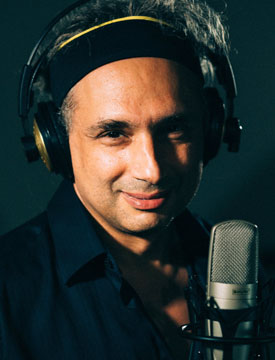 Photo by Jeff Bisti.

In that spirit, I'm writing to let you know that the 2014-2015 birthday reading for Scorpio is now available for pre-sale. 

It's going to be an intriguing year, one of the most meaningful in a long time. Three planets enter your sign the same day, followed by a solar eclipse. In addition, Saturn finally makes its first moves out of your sign later in the year, and transitions into Sagittarius. This is a total change of energy and shift of emphasis.  

Over the past few years these readings have gained in popularity and grown in quality. Using techniques I've developed and refined in 20 years of client sessions, I talk about aspects of your experience that you've been questioning, thinking about or trying to work out. My style is caring, introspective and is presented in human language with a minimum of astrological jargon. 

As an added bonus, I offer free access to last year's reading so you can check my accuracy and mark your progress over the past four seasons. 

The way the Planet Waves pricing structure works, we give the best rate to early purchasers. That's available right now. We've also shortened the window for the very lowest price -- which is currently $24.95. This will be available through Sunday evening, October 26. The price will then increase gradually, topping off at $39.95 once it's published. So currently, it's available to you at a substantial savings.

There's one other aspect to this reading that you should know about. We now include a community discussion (scheduled within a couple of weeks of the reading publication date) where we talk about astrology and in particular, the astrology related to your sign. You'll be able to speak directly with me and hear from others experiencing similar astrology as you are. 

Remember, this half-price offer lasts only until Sunday evening, so take advantage of it now. Sign up online or call Chelsea at (877) 435-8265. If you order by phone, we can offer you a package deal including an early renewal offer for you, and if you're not a member or subscriber, a lovely discount introductory offer.  

Thanks for being our customer and for trusting me as your astrologer. 

Lovingly, 


To unsubscribe,
click here
e Wiki
|
Friends
|
Editors
Contact Us
Copyright © 2014 by Planet Waves, Inc. All Rights Reserved. Other copyrights may apply.
Some images used under Fair Use or Share Alike attribution.