New York, June 28, 2014 | View as Webpage | Customer Service: Chelsea (206) 567-4455


In Natal Astrology, Birthdays Are Everything

Dear Friend and Reader:

Perhaps you're one of those people who likes getting a year older, or likes your birthday. For most people once they're past being a teenager, birthdays have lost most of their thrill -- but not at Planet Waves.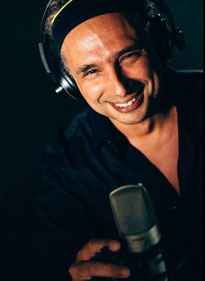 Eric Francis, photo by Jeff Bisti.

In natal astrology, your birthday is everything. Combined with the time and place of your birth, your natal chart tells the story of your life. Then every year, the Sun returns to the place it was when you were born, and a new story begins.

In the yearly birthday readings I do, I'm able to read the story of the Sun's journey through your signs, and give you a window into working with the conditions, opportunities and challenges of the new solar year. The planets are always in motion, and I work with that sense of movement to convey something to you that is not only practical and insightful -- I strive for beautiful.

If you tune into the story at this time of year, you can make more of your time, you can see the gifts and step over the stumbling blocks that are often challenging to see in 'real life' but which appear clearly in astrology. Often anything that can interfere can also be translated into an opportunity, and seeing that pattern is one of my gifts as an astrologer.

Your new reading will include two half-hour sessions of astrology, plus a half-hour "astrology afterthoughts" and tarot reading. I include the chart I've used, photos of the spread and last year's reading so you can check my accuracy.

Best of all, each birthday reading now includes a live conference call where you can speak with me about your astrology. This is a new feature that people have just loved. If you cannot make the live call, you may submit your questions in writing and then listen to the recording, which will be posted to your reading's home page.

Yesterday I recorded a preview of your new birthday reading -- valid for the Sun sign Cancer, as well as your rising sign or Moon sign. The free preview lasts about 20 minutes, which is what you would get for the for the whole product from many other astrology services.

The reading is scheduled to come out early next week. We offer the best prices for early purchasers. It's currently $29.95. Once it publishes, it will go up to $49.95 for nonmembers and $39.95 for our members. So take advantage of our pre-order discount and give yourself a reading that will satisfy your soul and give you the feeling of what astrology can do for you.

Thanks for trusting me as your astrologer, and for doing business at Planet Waves. I look forward to meeting you in the live conference call.

Lovingly,



PS: In case you missed your birthday, you can still order your birthday reading here (after you're on the audio reading page, scroll down the page to find yours).






To unsubscribe,

click here e Wiki

|

Friends

|

Editors Contact Us Copyright © 2014 by Planet Waves, Inc. All Rights Reserved. Other copyrights may apply.
Some images used under Fair Use or Share Alike attribution.