New York, Dec. 16, 2014 | View as Webpage | Customer Service: Chelsea (206) 567-4455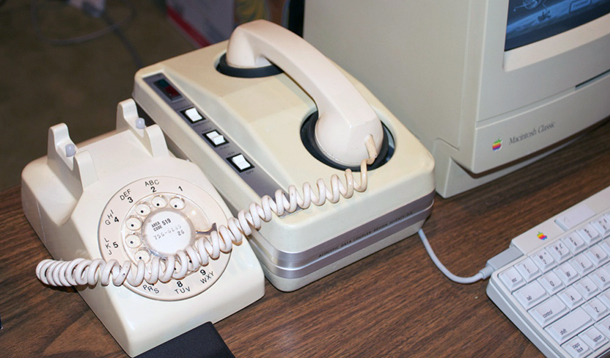 Planet Waves has finally upgraded its old website. Read this article to find out what that means to you.

OMFG Planet Waves Has Upgraded. An FAQ For You.



Dear Planet Waves Subscriber:

First, thank you for your business, and for being part of Planet Waves. 

We're happy to have you here. As a subscriber, you get the best of our work. And you personally ensure that we don't have to kiss up to Smirnoff, Mercedes or Google. We are ad-free because we would rather report directly to you.

Back in late September, Planet Waves did something freaky -- we launched a new website. Like anything new, people have questions about it, and some are a bit suspicious. That is normal. The public did not fully accept electric mixers until 1963.

In this email I'll allay your anxiety and make you feel right at home. We, too, are nostalgic for the Internet of days gone by and we do our best to honor its spirit -- while blazing boldly into the present.

w/love,



PS -- You can skip the formalities, dive in and experience Core Community membership right now. Your current subscription will be upgraded and extended at the higher level thanks to our awesome new "upgrade and extend" script that we wrote.

PPS -- If you upgrade and extend now, you'll get the charter price -- $97 to add a year of Core Community onto your subscription. That is the same rate as a regular renewal. In January the price goes up to $127, and it will eventually be $197.


---
---

What is the new website for?

It's a place to find all the great stuff we do, in one place.

We've merged several content streams into one location. Previously we had a blog, an email service, a subscriber area and a few other things, all with separate logins. Now everything is on one sleek, efficient and full-featured website, with private accounts. 

Why did you do this?

Why did we upgrade our website and tidy things up?

Our customers have been asking for it, for example, the modern convenience of the individual login and password. Our customers tend to be sophisticated that way. Also it was long overdue. Our previous subscription website, the one we replaced in September, was built in 2002, back when Bill Gates was still washing cars.


Is my current subscription affected? I get freaky about change.

Your current subscription, known as a Basic Subscription, remains as it was -- same schedule, same basic theme (a narrative on existence sprinkled liberally with astrology). For as long as you keep your subscription, you will continue to receive your twice-weekly emails, the weekly and monthly horoscopes, access to the Oracle (now called the Intelligent Archive and Oracle) -- and the archives of all back issues and horoscopes, all in their original, quaint locations.

Oh, really? That sounds super duper convenient. I don't have to do anything but renew. But what am I missing?

Excellent question. We knew you were thinking that; it's only logical.

The new website (codenamed pw1) is easy and fun to use and will take you anywhere in the universe of Planet Waves. Which is pretty far, actually.

We've added an updated version of the Intelligent Archive and Oracle (which answers your questions, or can be used to research Planet Waves horoscopes going back 15 years), includes multiple indexes of articles, all the current weekly and monthly horoscopes you're familiar with, an extra weekly horoscope, Eric's articles and the Zen Room. 

Plus there's a bunch of fine writers on subjects including astrology, tarot, relationships, sex, a Course in Miracles spin on politics, spirit-searching and a lush, intelligent podcast featuring interesting guests, clear-headed and creative astrology plus lots of music to discover. Then we do live, call-in editions called Core Community meetings about six times a year.



Seriously?



Yes, why would we kid you about this? Its an awesome service. It took us two years and a lot of talent and resources to get this whole act together.

Umm...my old password doesn't work on the new site.

Yes, that's true. The new site requires new registration, just like a new car comes with new keys. You have several options for registration and upgrade, one of which is free, one of which is cheap and one of which is a fantastic bargain. We have done our best to make sure this new website has something good to offer everyone. Some features require no registration at all -- the ones that say "Available To EVERYONE."

I want to get all of my content on the new website. How do I do that?

Upgrade to this super cool new thing called Core Community membership and you're in. You get all of Eric's horoscopes and articles, as well as those of all our other writers. It's serious astrological support when you need it; you can read anything you want and stay in contact with our Core Community. You get many other cool features, like "pocket service" -- messages delivered via SMS, without an app, to your smart phone -- the Intelligent Archive and Oracle, Core Community meetings and lots else.



Should I go to Burning Man?



Definitely.

I want to go for the whole hog. Do you have a "Buy Everything" option?

We do! That's called the All Access Pass. For that you get a Core Community membership plus access to all of Eric's audio readings. That includes the annual edition, all of his birthday readings and and the Spring and Midyear reports. That's a total of four readings per sign, plus you get your rising sign and the readings of your kids, significant others, and anyone else in your life.



OK, this sounds cool but I want to try it for free.



We have an Introductory Membership. That's a free, no credit card required, 90-day renewable membership, which gives you access to most of the website. You will see everything that was offered on the old Planet Waves blog and a good bit more.

But you won't be able to access your subscriber materials on the new site until you upgrade to Core Community level. You can still get your subscriber materials in their old locations.

Is Planet Waves still the same groovy, slightly weird website that it always was?

Yep, we've just moved into a nicer house with plumbing and electricity. It's easy to find everything you want to read, and you'll discover things you had no idea we were doing. You will love it.

I'm still confused. What should I do?

Perhaps meditate for an hour. Then you can call one of us at (877) 453-8265. You'll talk to Chelsea, Lauren or Casey, who will answer any questions you may have. Who knows, Eric may even pick up the phone. If he's there, he'll be happy to speak with you. Or you can email us at support@planetwaves.net.





To unsubscribe,

click here e Wiki

|

Friends

|

Editors Contact Us Copyright © 2014 by Planet Waves, Inc. All Rights Reserved. Other copyrights may apply.
Some images used under Fair Use or Share Alike attribution.