New York, July 13, 2014 | View as Webpage | Customer Service: Chelsea (206) 567-4455




About Your Core Community Membership



Dear Core Community Member:

Recently you purchased or upgraded to a Core Community membership at Planet Waves. Or you are a 2014 All Access Pass holder, and your Core Community Membership is included as an upgrade.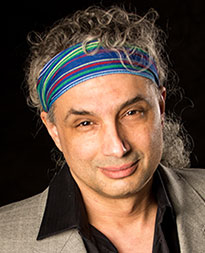 Eric Francis, Your Astrologer.

Either way, thank you for being among the people who dependably support Planet Waves and make it possible for us to have a business model that does not require third-party advertising, corporate sponsorship or the control of a parent company. 

If you're curious about what Core Community membnership includes, please read the next few paragraphs carefully.

A Core Community membership is an enhanced Planet Waves subscription. Included, of course, are our Tuesday morning and Thursday evening mailings, which include the Planet Waves weekly and monthly horoscopes, and extra horoscopes like Inner Space and Moonshine.

The enhancements over a regular subscription are mailing of Daily Astrology each morning (when available, usually four or five days a week) and optional SMS text service for those who want it (if you do, text the word WAVES to 41411). If you live outside the US, we cannot reach you by text message, so this is delivered by email with the subject header "Planet Waves SMS" in each message.

Another enhancement is live call-in programs on Planet Waves FM. We introduced these as Core Community meetings -- I am not sure we're going to keep that name. We began testing these in June with some real success, and they will resume in the coming week or so. They are recorded and archived for those who cannot attend live.

For the moment while we are building Core Community membership, we are inviting everyone into these programs, so there is critical mass for a real conversation; as time goes on there will be separate programs for the public. When you see a registration request, you do not need to register -- we will send you information for how to access it.

The last major enhancement for All Access and Core Community is the members website. You can take a look at it here. This is our effort to put all written products except for the annual under one roof. We have been working hard on this area all year, including several behind the scenes programming enhancements that link the content area to our custom sales database.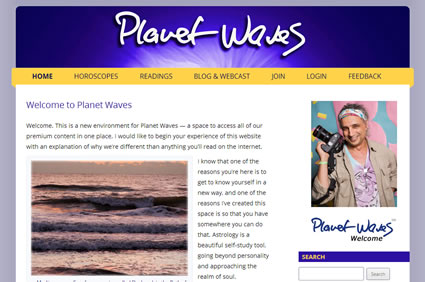 Core Community Membership includes Eric's dependable Tuesday and Friday mailings, with his weekly and monthly 12-sign astrology readings. It also includes access to our new content area, with individual login and passwords. After a lot of work this year, the new area is almost ready.

This will allow something our customers have wanted for years, which is individual login and passwords for their account. We will be sending you a separate email about how to facilitate that, if you don't already have an account.

As far as I know, the remaining changes to the members' site are mostly cosmetic, and I plan to get to them over the next week or so. The archives are up to date thanks to the efforts of Anatoly and Casey and the site is very close to ready. These things always take longer than planned, and we have had to be patient going through the process. Once this site is fully tested and ready, we will invite you in. I am truly looking forward to that happening soon.

The Planet Waves annual edition, published each January, is its own project with its own look and feel, and we will still do that as its own website each year.

As a Core Community member, here is what you do NOT get that All Access Pass holders DO get -- mainly, my prepared astrology readings. This includes the annual edition, my spring and midyear readings, and the 12 birthday readings for the individual signs that come out throughout the year. Said another way, if you upgrade to All Access, you get all those readings included with your membership package.

Thank you for being one of our real supporters, and for joining us on our publishing experiment. We are doing this without millions of dollars, and without drug companies or beer companies getting their fingers into our pie; we are doing this with and for you, with your generous support, and awareness of how good astrology can be.

Please write to me if you have any questions. My direct address is eric@francis.pw.

Lovingly,


To unsubscribe,
click here
e Wiki
|
Friends
|
Editors
Contact Us
Copyright © 2014 by Planet Waves, Inc. All Rights Reserved. Other copyrights may apply.
Some images used under Fair Use or Share Alike attribution.