Taurus at the Speed of Sound
Dear Friend and Reader:
Earlier this week, we experienced the first of seven Sun-Uranus conjunctions in Taurus (that was Monday, April 22). News events are moving at a dizzying pace, and defy comprehension. At the time I'm writing this article on April 25, it's been just over a week since the Notre Dame Cathedral fire, and a week since the release of the redacted version of the Special Counsel's report. It seems more like a month.
As of this writing, there are now 20 Democratic presidential candidates, with Joe Biden's entry into the race. Also today, Russia's president Vladimir Putin met Kim Jong-un, the Korean leader, for a summit meeting in China. Putin is moving in on a power vacuum abandoned by Trump's failed attempts at courting diplomacy with Kim.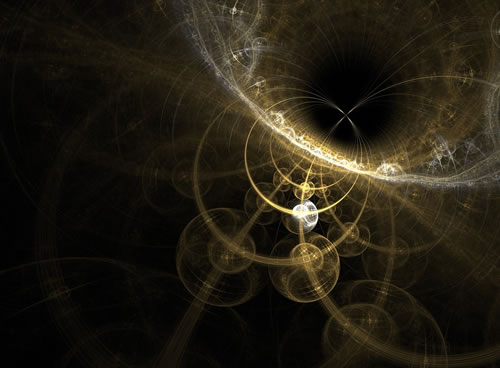 Art by Insspirito.
Texas executed John William King for the 1998 killing of James Byrd, the first time in modern Texas history that a Caucasian man was executed for the death of an African American man. This was the infamous dragging death by a white supremacist.
Pres. Trump denied that he ordered then-White House Counsel Dan McGahn to fire Special Counsel Robert Mueller III. He said that McGahn had lied to the Special Counsel about this during the investigation.
McGahn, one of the star witnesses in the Special counsel's investigation, has been subpoenaed to testify before Congress, but Trump brought a personal lawsuit to block his testimony. The president also vowed to fight any subpoena of documents or testimony by congressional oversight committees, in effect daring the House of Representatives to impeach him.
On that note, if he is impeached, Trump said he would fight it at the U.S. Supreme Court. He is clearly referencing his impression that he would get a 5-4 win on any case he brings, but there is no such course of action provided for under the Constitution. (What actually happens during an impeachment is that the chief justice presides over the trial, with the Senate serving as the jury.)
Contents of the report of the Special Counsel, 448 pages long, are gradually percolating through the news. The report details the astonishing extent of Russian meddling in the election, which came in the form of a social media propaganda campaign dating to 2014, and hack and dump operations of email and confidential documents stolen from formal Democratic Party offices and Hillary Clinton's personal office.
Jared Kushner, the president's son-in-law, this week falsely summed up the operation Wednesday as consisting of "a couple of Facebook ads."
On the Personal Side of the Equation
We live in a restless time. I keep reading articles about the impact of lack of sleep and sleep hygiene. Part of this impact is coming from being inundated by radio waves, which are invisible light waves; these burn melatonin. So too does exposure to blue light, which is a fact of looking into screens all day.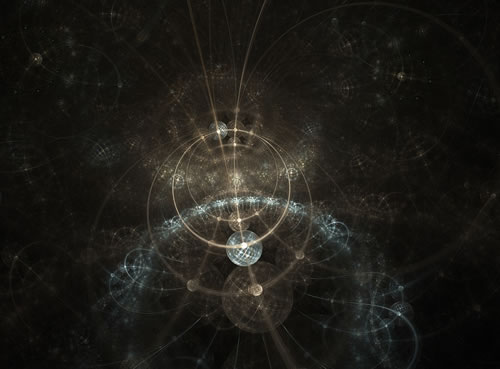 Art by Insspirito.
But there is something more, a sense of agitation, nervousness and fear, as if we're heading toward an edge that we cannot see.
Despite all the discussion about global warming and climate change, collectively our societies are doing very little about it. Economic success is still measured in growth -- corporate profits and the value of the stock market. Many people are struggling -- really struggling -- to make ends meet as everything gets more and more expensive.
Economic woes are always an issue; we hear about them in good times and bad. But we are living in the New Gilded Age, when there are more billionaires than ever before. Money is energy, and much of it is stagnant at the moment, as companies and individuals hang onto huge cash reserves. There is fear of loss and little imagination about what to do with vast sums of wealth that exist.
As I've written many times, my studied impression is that the internet is what is driving consciousness: the sensation of what it feels like to be alive right now. Inundation by internet is the primary factor behind the social crisis, the anxiety epidemic, the sexless relationships, and a general state of psychic chaos.
Reader Responses: Uranus in Taurus
I recently asked my readers how they were responding to Uranus in Taurus. Here is a sample of the responses:
"It's quite an upheaval. My trust in God has increased and at times is still quite tested. Due to a lingering concussion that hasn't healed I haven't worked for several weeks. I am far out on a limb in completely new territory. I have a sense that I am learning many things that I've needed to learn for a while. I am also in brand new territory that's missing some of the old markers."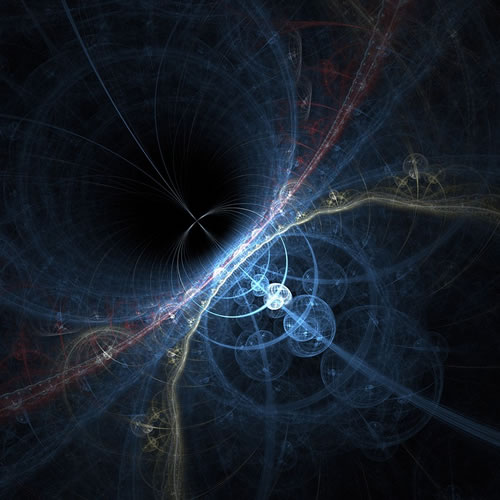 Art by Insspirito.
"What I notice over the last couple of months is that I am very 'stirred' up in feeling into early childhood memories.  Where I lived at ages 4-6, (big stir), all the moving from home to home before I was in 5th grade… my inner sense of personal sovereignty and authority has had its challenges as I feel that speaking in honesty and truth can fucking stir lots of pots. It seems to put people I care for in uncomfortable wonder about my authenticity in relationship to them, cause I'm challenging them."
"Quite a lot has shifted for me but the one that really stands out is as a 57 year old man who is pretty conservative in physical expression and exercise, I started going to a weekly free form dance and have progressed from slow soulful movement to full on dance machine!"
"Everything about personal awakening resonates, though that started about 3 years ago. Building on that theme now, Uranus seems to be about burning through convention to see what remains, like the alchemical calcination phase, and using what's left to (re)build something new. This is showing up in my career, which is being guided towards creating a new, spiritually-based business model from what survives the fire."
"On the 15th my shelf of greenware fell over and every piece broke. My shelf of essential oils came out of the wall; luckily only one bottle broke. I found myself reading about broken vessels, specifically oil bottles and the shards with drops of oil representing light and the connection to everything. But the break through this week, and I think that is what Uranus in Taurus is offering, is that these material things do not matter except for what they represent. Throwing pots is a meditation for me. It is the process that is important, not the creation of the material, but the creation of the spiritual body. Part of my path, it seems, is renunciation or detachment to the material plane. Creation of the spiritual body is most important.  I also learned that you cannot have a loving connection to others without a loving connection with God/creator."
Beltane New Moon Coming May 4
The Beltane New Moon on May 4 is an intriguing chart. I'll have more to say about it in Monday morning's edition, and in the upcoming Planet Waves FM (where I will continue my coverage of the Special Counsel's report, and ignoring the presidential race). The horoscope below is based on the Beltane chart -- shown in the graphic below.
With love,

Sun Conjunct Uranus and the Mueller Report
Dear Friend and Listener:
This week's Planet Waves FM looks at Monday's chart for Sun conjunct Uranus in Taurus -- the first of seven annual conjunctions. Then I spend the next 90 minutes reading from, and commenting on, the report of the Special Counsel on the antics of Donald Trump and Russia.
You may listen to the program here
.
Here is the
full redacted version of the report
.
Here is my article on the fire at
Notre Dame Cathedral
.
Planet Waves FM is distributed without profit by Chiron Return, Inc., a 501(c)(3) nonprofit corporation devoted to integrity in journalism, and is proudly part of the Pacifica Network.
We are sustained by your donations
. Whether one-time or monthly recurring, everyone makes a difference toward sponsoring our modestly-budgeted program.
Thank you for your support
.
With love,

Coaxing and uncoiling her dragon; photo by Lanvi Nguyen.
Monthly Horoscopes and Publishing Schedule Notes
Your extended monthly horoscope for May is published below in this issue. We published your
extended monthly horoscope for April
on Thursday, March 28. Please note: we normally publish the extended monthly horoscope after the Sun has entered a new sign.
Aries
(March 20-April 19) -- You have a right to exist, and you do exist. A series of recent transits involving Chiron in your sign may have pushed deep questions onto you, or taken you places within yourself that you've never been before. Yet even the most seemingly ordinary questions are probes into the way you relate to your existence. Each comes back to what you're free enough to feel, do or say. I reckon more people wander around with this type of concern in their minds, lurking right below the scrim of consciousness. It's just masked as something else: a sense of not belonging, apprehension or anxiety, guilt, judging oneself or feeling judged -- among others. What if all of these were about permission to be? One of the zeitgeists of our moment in history is that so many "causes" feel it's their role to tell people they have no right to be who they are -- even if who they are is not harming someone. Others tell people what they must be, even if it's not true or they don't want to be that way. Chiron often focuses on the most poignant kind of existential crisis. Make the most of it. Be aware that your feelings may represent questions -- particularly any that comes along with tension, discomfort or irritation. They are your friends. Inquire, explore and seek understanding. Some may take you to a deeper level by way of a mental or emotional adjustment. Most will require you to experiment: to take action, and then notice how you feel.
Taurus
(April 19-May 20) -- The key is to give yourself permission to do or not to do anything; to be or not be with anyone; to be open to any and every possibility. Then, from that place, choose the obvious thing to do. This is a thought exercise in giving yourself the freedom to be yourself. However, you don't need much of the stuff; in reality, you just need the ability to make each decision in accord with your true being. If you start by granting yourself a very wide berth, and feel out many different potentials (whether they seem available or not), making focused decisions won't seem so daunting. This is a little like reading the whole menu before you choose what to eat, only making sure you consider many things that are not listed. At this stage in your astrological development, you need to be aware of two things. One is the human tendency to be afraid of freedom and one's own potential (the two are related). The other is the fear to look and feel within and arrive at an understanding of what one really wants. The typical result of this is living a narrow life, lacking both worldly vision and inner vision. And thankfully for you, Uranus in your sign is encouraging you to take a wide view of life and notice things you would usually consider revolutionary or ridiculous. This will loosen up the grip that you and seeming reality have on one another. Chiron in Aries, set within the house of your inner experience, is encouraging you to be impeccably observant of yourself. If you can do both at once, you will discover how much is possible.
Gemini
(May 20-June 21) -- Whatever you're doing, be sure to take care of your needs first, and then consider the needs of others. Often they are intertwined, though your present situation calls for you to unravel this. Mars remains a present force in your chart, which is giving you extra power to manifest what you want. Yet this same factor is putting you into contact with much larger situations: when you want something, other people seem to be impacted or influenced. It may also be difficult to sort out what you want from what others want. In such a situation, change the emphasis from desire to need. I recognize that there are various schools of thought that consider this kind of thinking selfish. And there are plenty of conceited people who blur the lines and make their own priorities out to be the only ones in their environment. If by any chance you have such tendencies, get a grip on them. I am primarily speaking to those who tend to be squashed out of the way, or to have their needs subverted to more assertive people. It's necessary to act before you feel yourself revert to resentment or frustration, and if you are there, address that situation first, beginning with identifying your basic needs (rest, food, time to yourself, time outside, space to do your work, whatever). Then take an inventory of who around you is making what demands, and begin to sort things out and make decisions. Your partnerships must function as such: be assertive about asking for help and delegating responsibility. Pay attention to who is helpful. Notice who keeps their commitments, to you and to others.
Cancer
(June 21-July 22) -- Saturn's station retrograde in Capricorn, your opposite sign, will take some pressure off of you, though it does not change the basic fact that you're going through a personal restructuring of some kind. What you get, though, is time to plan your moves, and set up certain contingencies such that you're never backed into a corner. Give yourself space, and time, and take as much of each as you need to handle your own affairs responsibly. And this is about responsibility; meaning your ability to respond in a way that is self-sustaining, in a time when everything in the world seems to be going sideways. At the same time, it's true that many old and outmoded aspects of life, both your own and in the wider environment, are falling away. That is one process; what they are being replaced by is another, and for you, this is something best not left to chance. Take a fully conscious role in determining what you want from life, making sure your priorities are not being dictated or even shaped by past expectations, experiences or disappointments. This will take a conscious yoga-like practice of monitoring your thoughts, and turning them toward creative ends. Let every day begin with what you want to accomplish, in terms of meeting your responsibilities but more significantly, creating something new for yourself. Be specific, and set tangible goals that are within reach. Have in mind larger goals that may seem out of reach, though set yourself moving in their direction. Ideally this will include at least two very long-range objectives that you've been considering for a long time.
Leo
(July 22-Aug. 23) -- Your solar chart is bursting with the theme of expanding your horizons, both personal and professional. By personal, I mean a true evaluation of your long-term goals, your spiritual condition and where your self-concept intersects with who you actually are. What is the story-arc of your life? Where do you want to be on the planet? By professional, I mean doing something exciting and different -- and taking an inventive approach to what you're doing now. You tend to be stable in your work commitments, and making changes does not come easily to you. This same astrology also suggests that you tend to hold patterns for a long time before you realize that you need a change -- and you most definitely do. This will begin with a new approach to your current involvement, and then develop into scoping out the possibilities for the future. And, plan as you may, it's possible that you'll need to make some rapid adjustments that are based on opportunities that come your way, or circumstances that seem beyond your control. Therefore, lighten your load, and take on only new commitments both that you like, and that have a reasonable exit plan. More than anything, be open to progress, and remember that progress not only implies change -- it necessitates change, movement, adjustment and flexibility. These things are not happening for their own sake. Everything you do, and everyplace you go, is in accord with new revelations and discoveries you're making about your purpose on Earth. You have one; and you made it all the way here to get it going and bring it into full expression.
Virgo
(Aug. 23-Sep. 22) -- Your astrology through late April and early May focuses what I consider to be the essential Virgo question of how much you see yourself in others. By that I mean identify so deeply that it's possible to lose track of yourself. However, the series of jolts you may have recently experienced have called on you to awaken from just that situation. It is a kind of dream. It worked for you for a while; it may still work for some people, though it's not an effective or valid path for you at this time. Within your relationships (of all kinds, from intimate to family to business), you have encountered a necessity to be yourself and express yourself. You can no longer use your encounters with others as a way of finding yourself. One distinction is that there will be a more even-handed distribution of responsibilities, including maintenance of awareness that is so vital to healthy exchanges. Leadership is a core necessity in any relationship, and this, too, must be divided if not equally then equitably. You need to know that you have some influence over the flow of events. When you feel like you don't, the answer is not to accuse anyone of overpowering you before you make a list of everything you have not said out loud. The dialog in your mind does not count. Letting others guess what you need is irrelevant. Thinking you should have said something in the past does not count. Actually speaking for yourself is the only thing that matters. This takes some courage, because you can't really plan the outcome. But you can stay present for the whole conversation, and the next one.
Libra
(Sep. 22-Oct. 23) -- You may feel like you're in an exceedingly complicated situation where you have no control over your circumstances, or of major decisions. Yet the exercise would seem to be discerning just where your influence is, and how to access it. In these matters, astrology offers you a few clues. One basic matter is to pay attention, and to study the situation. There seem to be quite a few people involved, and there's a lot of jockeying for power going on. How did things get to be this way? How long have they been so, and when did you first notice? The "noticing" aspect is an important element of its own, perhaps the most significant of all. You can only see with your eyes open; you can only drive at night with your headlights on. So your awareness level, and where you direct your attention, is the single most meaningful variable you are working with. Rather than addressing the specific circumstances that seem to be in front of you, the time has arrived to address the deeper questions, ones you may have pondered for a long time. One goes right to the purpose that relationships serve in your life. How much is about love? How much is about companionship? How much is about sex? How much is about money? How much is about conforming to your parents' notion of what is right, or right for you? If you spend some time with those questions, and develop your responses sincerely, you will find yourself feeling like you have a lot more power in your situation. We can add one more factor: are you expected to be a good boy or a good girl? By whom, for what purpose, and at what cost -- to you?
Scorpio
(Oct. 23-Nov. 22) -- None of your old relationship strategies are likely to be effective any more. All you can do is be in the moment, listen honestly and speak honestly. That means gently, without judgment. Perhaps there seems to be a contradiction here, in that if you're judgmental, you should be honest about that. Perhaps. And there's a way to do it that facilitates communication rather than shuts it down. For example, claim when something is your opinion, or your perception. Moreover, do your best to see several sides of every issue. Even if you baldly disagree with something, understand where someone is coming from if they think it's true, or true for them. This does not need to be from an intellectual point of view; our beliefs are often motivated by emotional reactions. You're at a point in your growth when all that will really work for you is a mature state of understanding, which may mean admitting that you were wrong about something, whether in the past, the present, or if it happens some time in the future. For you right now, much of what seems like a mental position is driven by something much deeper. It will be helpful, and save you considerable time and energy, if you make contact with the underlying motive driving your point of view. To succeed at this is genuinely liberating, like dropping armor or taking off clothes that fit too tight. The way to peace is not agreeing on the mental level, or even emotional. It's coming to a place of shared values and priorities that can be applied to all situations. Either those shared values are there, or they are not. You won't know till you get there.
Sagittarius
(Nov. 22-Dec. 22) -- A Course in Miracles has an annoying comment about how we have the choice to be right, or be happy. Rather, it's annoying until you see it work, and you have an excellent opportunity to experiment: let everyone else be right for a while, and keep your opinion to yourself. Keep your mind open and consider the possibilities, but don't worry about whether you're right, or wrong, for that matter. There are a few ways to do this, one of which is to maintain a position of always being open to more data, or more interesting perspectives. It's likely that certain people in your environment are going to be rather opinionated for the next few weeks (this may have started a while ago, but it will be more obvious now). That in itself is likely to be a turnoff at worst, or entertaining at best. Don't let it become offensive, though. Keep your sense of humor as an underlying foundation of your self-confidence. If you can laugh at something, you rapidly diminish the power it holds over you; in a real way, you set yourself free from its clutches. Seeing the humor is also a form of humility, which means moist, like the earth. I'm not talking about sarcasm, which is dry (and there is a place for it, which you may encounter from time to time). Here is the thing: You are bigger than any opinion that you or anyone has. When your mind is open, your creativity engages, and you see many possibilities, when before, you may have only seen a few.
Capricorn
(Dec. 22-Jan. 20) -- Saturn turning retrograde in your sign will give you some room to breathe, and time to make decisions. In recent months and years, you've learned to function under pressure, as if time is running out, and you just have to deal with it. But how much of that is an illusion? How much is you noticing something that's always true, which is that time (for any individual) is a finite resource? That's the thing it would be helpful to consider, as it's a key element in the kind of maturity that you're reaching for, and that is reaching for you. It's fair to call this time in your life an extended phase of enforced growth, so you may as well get with the program. Another element is having the correct relationship with your family of origin, for you. How dependent or attached do you want to be? How much responsibility do you want to take on, and how much is appropriate? This is related to the wider question of the past. Part of your challenge (and at times struggle) is to let go of what is not working. Yet to do that, you will need to be honest about it. This is not about making a run to the local transfer station. Rather, you're at the stage of clearing closets, basements and attic spaces, and making fully aware decisions about what you want and don't want. From the look of your solar chart, you will be retaining quite a bit less than you're letting go of. Keep a consistent, steady pace as you proceed.
Aquarius
(Jan. 20-Feb. 19) -- There are indeed hidden factors driving and in many ways dominating your life, though the truth is they were always there. What's happening now is a struggle to bring them to full awareness and see them for what they are. One thing revealed by astrology is that a substantial portion of this material (what some would call karma) is not your own. It belongs to other people, and you have in a sense inherited it. When you feel yourself driven by forces outside of your control, pause and investigate. Look carefully for matter that is secretive or taboo. It may be related to sex, death or money. It will have the feeling of a trove of family secrets that are gumming up the works not only of your existence but some larger one as well. The days of these conditions running your life are numbered, though your full cooperation is required. When you encounter something that reminds you of this business, push the situation as far as you can, until some new information comes out. Do not be deterred by people keeping a poker face, making denials or telling you how wonderful they are. You will need to summon some extra courage to do this, since you'll be exceeding a limit or cultural norm. You may risk offending or angering people who seem to wield power for its own sake. This is the whole point. Then notice what you dredge up. Part of the exercise is claiming what is yours. First and foremost, this means your personal truth.
Pisces
(Feb. 19-March 20) -- There is no stopping you from thinking your own way, but don't stop there. The point is to live your own way, to express your own views, and therefore to be free from ideas that are not your own. Revolutionary Uranus in Taurus is driving this project, and it will not relent. You can proceed in a way that is more or less creative, but you will proceed. The way to keep some sense of order in your world and in your mind is to stay a few steps ahead of yourself. Do what you can to be organized, particularly in your ideas. From there, maintain some order in your personal paperwork, your workspaces and your communication devices. You won't get this perfect, but a little will go a long way, and help you smooth over the process of expressing yourself in bold, emphatic ways that get a result. If you're in a creative role of any kind, be aware that part of what you're doing is specifically altering the remnants of the past and creating something new. This is not new for its own sake but rather for the purpose of liberating energy and pushing back on the robotic patterns that seem to be taking over known reality. That you can feel, and respond consciously, and stretch your capabilities, and crave the truth, are all evidence that you are actually alive and conscious. This may not make you a popular person, as the prevailing ethos of our times is to get in line, do what everyone else is doing and wear a button that says "unique." You are much, much greater than that. Letting your light shine may make you feel vulnerable, though that's the cost of true happiness.