New York, Jan. 4, 2016 | View as Webpage | Join our Core Community


Monday Morning Horoscope Monday, Jan. 4, 2016 | By Eric Francis Coppolino

THIS WEEK -- Welcome to 2016, when the planets inform us that many truly unusual things are possible. Think of this as the year of the synthesis, of blending elements and ideas that might not otherwise work so well together.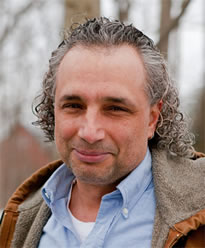 Eric Francis.

We begin the first working week of the year with Mercury stationing retrograde on Tuesday, which lasts until Monday, Jan. 25. This used to be esoteric information, previously shared only between astrologers and their clients. Now everyone has heard of it, and there is plenty of incomplete or incorrect information going around.

This Mercury retrograde begins in Aquarius and ends in Capricorn. There is a message here about the power of the collective mind over what we think of as the institution.

Mercury in Aquarius favors group problem solving. We lay a lot of issues at the feet of individuals, when in reality humanity tends to work very well in groups, when it decides to.

While Mercury has an influence on technology, most of the effect is on the mind. Things go wrong all the time; Mercury retrograde can add a level of mental frustration. Emails are missed fairly regularly; they seem to have greater impact when Mercury is retrograde.

Therefore, mind your mind. Observe your thoughts and notice your assumptions. Monitor any frustration and pause before you blame anyone. If you haven't heard from someone, if email isn't working or if things seem overly complicated, pick up the phone and call them. Get your information from reliable sources, remembering that with Mercury retrograde, the story is revealed in layers.

And most of all, don't fix what isn't broken. Rather, investigate thoroughly.

If you're curious for more information, you can read my Expert's Guide to Mercury Retrograde.


Aries (March 20-April 19) -- You're heading into one of the most ambitious and potentially successful weeks in a long time, and will be in rare form as a taskmaster and leader. Take a light touch, and request rather than instruct. With Mercury about to go retrograde, make sure you mind all facets of communication. Clear your plans with higher-ups as you build consensus among your direct colleagues and those who report to you. In the face of missing information, make no assumptions. It's far better to stop and make sure everyone is on the same page, taking extra care that everyone actually understands one another. This will help you head off potential complications resulting from purely needless misunderstandings. Ethics are also a high priority; there's no wiggle room there. Set the example of impeccability.

Taurus (April 19-May 20) -- Keep a close eye on financial matters, especially those where shared resources and tax matters are involved. You have significant potential for mutual profit, dependent on having a realistic vision and, most of all, performing your due diligence. You want all the facts, not just the ones that support your theory. It may take three weeks to get the information you need, as certain relevant details will come to light when Mercury stations direct on the 25th. The personal angle on this astrology is to make sure that in intimate situations, everyone gets a chance to speak and to listen. There is plenty of room to compromise, even between those who seem to have little in common. As Bjork said so eloquently, love is a two-way dream.

Gemini (May 20-June 21) -- Life is not a game of truth or dare, it's a game of truth AND dare. Be bold about your personal reality, and have a policy of keeping no secrets from the people you care about. One problem with secrets is that at first they seem to give you power, but in the end, they give others power over you. You have made great strides in your effort to bring your life onto level ground with others whose influence has, in the past, seemed daunting. The way to maintain that equality is to be transparent, and to insist that others are as well. Most of all, you must consciously take emotional risks and open your heart as well as your mind. Remember that a risk means there are no guarantees. That's much more fun, anyway.

Cancer (June 21-July 22) -- The coming 12 months promise to be one of the most ambitious and successful of your life. There will be unexpected twists and turns that will open up opportunities that would have seemed impossible a year ago. Yet at the heart of these developments is not ambition or luck, but rather the passion and devotion that you put into what you do. All your motivation must come from inside you, and there is plenty to go around. Replace any feelings of jealousy or competition with a desire for social justice; that is, for the right thing to happen for everyone. If you believe that is possible, you will find many opportunities to ease the way and make it so. Your actions and contributions have far more influence than you've imagined.

Leo (July 22-Aug. 23) -- You'll be able to get a month of work done this week, provided you can keep the complications down to a minimum. Work on your own as much as possible, rather than delegating. If you must farm out a task, make sure you only do so with someone who has proven that they can and will come through for you in any weather. Meanwhile, there appears to be an important matter brewing on the home front. Once you dip into that you may discover it involves an old issue that was left unresolved from some time in the autumn. Now is the time to get the discussion going, though don't push for a quick resolution -- give it some time and make sure significant others know you really do care.

Virgo (Aug. 23-Sep. 22) -- Luck is on your side right now, but that's not the thing to count on. Rather, follow what feels like your destiny. By that I mean rather than do the thing you want to do, be the person you want to be, who does that thing. Then, take the extra step and really make it work for you. Your solar chart shows that you have an unusual shrewdness for money right now. Reveal your plans only to those who you absolutely trust, on a need-to-know basis. Speaking of knowing, with Mercury stationing retrograde on Tuesday, knowledge is power. Mercury retrogrades tend to reveal information in layers through the three-week period (ending Jan. 25). It will pay to bide your time, awaiting developments you can use to your advantage.

Libra (Sep. 22-Oct. 23) -- You'll be far better off using persuasion rather than force, no matter how strongly you may feel about something. More to the point, you'll also benefit from being real with yourself about your need for independence, both emotional and financial. Here's a radical idea: you don't need permission from others to be who you are. That translates to not explaining yourself, asking advice or revealing your plans, until you are completely confident in your chosen course of action. The famous Libra quality of indecision is really a consequence of allowing yourself to be influenced by the desires of others. It's high time that you run your life, and they run their lives. If you feel any guilt about this, lay it where it belongs: in the fireplace.

Scorpio (Oct. 23-Nov. 22) -- Mars, the Scorpio planet, has just entered your sign, giving you a surge of energy and confidence to use any way you want. You may be filled with an uncanny desire to address the many injustices of the world. I have a suggestion, which is to keep your work close to home, whether in your immediate community or working with people you already know. Use sources of influence other than money for now. You have many other resources at your disposal, particularly if you collaborate with those who share a common vision. There are a few people who believe that the world's problems can be solved, and you are one who at least knows that they must be. As you'll see, modest but devoted efforts go a long way.

Sagittarius (Nov. 22-Dec. 22) -- This is a get-serious time in your life, and I suggest you sing the praises of the planets that this is true. Focus your efforts on your most important goals and you will, at the same time, begin to unravel the insecurity that has stopped you so many times before. Engineers know that the best way to build a bridge is to have it already be there -- so start by laying that first cable across the water, and then do it again, and again. You may feel odd or out of sorts at times, which means you're entering new and unfamiliar territory. That is exactly where you want to be. Just think of how strange and beautiful it will feel to succeed at things you previously thought were impossible.

Capricorn (Dec. 22-Jan. 20) -- You don't need to add winning a popularity contest to your resume, though a little crowd-pleasing will go a long way. You have more charisma than you may imagine at the moment, and people will be eager to help you, if only they know that you see their humanity. So start there with everyone you encounter, and then get down to business. It also looks like you're about to receive a piece of confidential information that allows you to solve a particularly vexing problem. Make sure you protect your sources, and give yourself plenty of time to understand the full implications of what you learn. People in high places are involved, and you must proceed wisely, and with caution, right up to the point where you take action (and beyond).

Aquarius (Jan. 20-Feb. 19) -- As usual, you're doing something unusual, and you're accustomed as ever to having to go it alone. But at the moment you have at least one ally who is willing to help you, if only you would recognize who this person is. You might think you're smarter and have more experience; even if that's true, there's still a real chance someone holds a missing piece for you. Where you struggle to fit in, they know exactly what to do. Where you may be consumed with a sense of duty, they are inspired by a sense of beauty. Where you have expertise, they bring the beginner's mind. Where you see limits, they see potential. The meeting of these various elements will be beneficial to everyone, and open the way to some unusual success.

Pisces (Feb. 19-March 20) -- You can go a long way toward enhancing both your income and your standing with clients and higher-ups this week. Yet you need to listen to what people are saying. Listening does not mean doing what others want; it means taking their viewpoint under advisement. This is a bottom-line requirement of authentic power and influence. Deeper than that, it's essential to be mindful of your agenda at all times. You're now in a position where you must balance many interests, and coordinate the efforts of more than just yourself. Start with understanding your goal, and knowing why you have that objective. The coming weeks will offer many opportunities to get clear, which will be time well spent. To use that old adage from carpentry, it's better to measure twice and cut once.