New York, Sept. 27, 2014 | View as Webpage | Customer Service: Chelsea (206) 567-4455




Don't Miss Our Best-Price Upgrade Offer




We've designed our new website to give you what you need, when you need it.



Dear Planet Waves Subscriber:

You depend on astrology for helpful information: for ideas, for insights, for inspiration, and for timing. In order to give that to you, we've designed and built a new Planet Waves website.

The new site brings everything under one sturdy roof, making all of our content and services easily available. The idea is to get you the astrology you need, when you need it, presented in an easy to use way. We have focused on your experience and making it as pleasant as possible.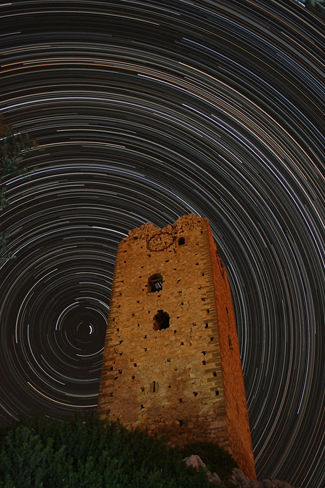 Star trails over one of the Twin Towers at Mytika (1429 AD) in central Euvoia, Greece. Photo by Anthony Ayiomamitis for Planet Waves.

To read what was previously our "blog" content -- Judith Gayle, Sarah Taylor, Len Wallick and other great writers -- you will need to register with the new site as an Introductory Member, or upgrade to Core Community level.

Current subscribers continue to get everything they were promised as part of their subscription. Mailings continue as usual. All basic subscription services will stay where they are and continue to be maintained with love and devotion.

Right now we are offering cost-neutral upgrades to the new site if you renew your subscription for one year.

Today and through the weekend, you cam do that for $99 -- the price of an ordinary renewal. You will be upgraded for the rest of your existing subscription, and extended for one year -- and get many fantastic benefits.

The new site has everything under one password; makes it easy to find and search for our articles; and puts amazing features like The Oracle right where everyone can see them. You get my well-timed SMS messages whispering in your ear just when you need them.

We have received a warm response to this truly evolutionary step. We have upgraded our services and business plan -- with no advertisers, no investors, and nobody getting between you and me.

If you renew your subscription early for one year, this weekend only you can upgrade to Core Community for $99 for the remainder of your current membership plus a full year. Check the letter for the many very nice enhancements that come along with that, including my daily SMS service and direct mailing of Daily Astrology -- and Core Community meetings. Monday this goes up to $129; the list price is $199. At the end of the first year you will be offered a discounted renewal.

If you upgrade to All-Access Pass, you get access to all of the above, the 2015 annual edition, all of my birthday readings (which are really fantastic, extended year-ahead forecasts timed with the Sun's passage through the signs), my 12-sign readings and whatever else we come up with in the new year.

This is now $295 for a year or $89 per quarter. These are both upgrade and extend -- the time will be added onto your new subscription at the higher level!

In creating Planet Waves, my intent is not just to bring you excellent astrology -- a necessity in a time of global crisis and profound personal challenge. I want to make it affordable, easy to use, easy to understand, and here when you need it.

We have created the new website with the intent of serving you better, taking care of business and preserving our humanity. No ads. No syndicated content. Excellent astrology. Many competent, soulful voices. Original artwork. An astrology public affairs radio program.

All for you, and our community. Pretty cool.

With love,


To unsubscribe,
click here
e Wiki
|
Friends
|
Editors
Contact Us
Copyright © 2014 by Planet Waves, Inc. All Rights Reserved. Other copyrights may apply.
Some images used under Fair Use or Share Alike attribution.