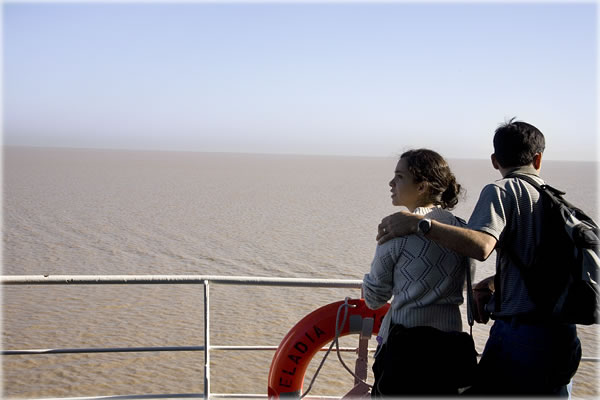 Crossing the largest estuary in the world, the Rio de la Plata, between Buenos Aires and Colonia, Uruguay. A three-hour tour one-way. Photo by Dani Voirin. Prior cover: A boy dragging a stack.
The galleries on this page are sponsored by your subscriptions to Planet Waves Astrology News, our astrology news service that's the only place to read Eric's weekly horoscopes, read our unique take on the world affairs and astrology, and see many beautiful photos from around the globe. To sign up or explore your options, click here.
© 2009 Published by Planet Waves, Inc. All rights reserved.