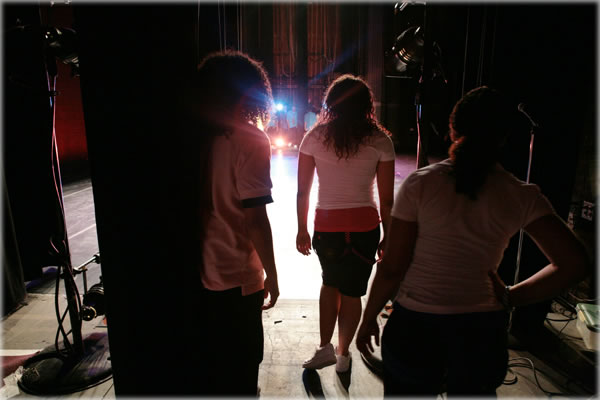 Members of the Energy Dance Company of Kingston, NY wait for their cue in the downstage wings during Saturday night's Festival of Dance at the Ulster Performing Arts Center. Photo by Eric Francis. Prior cover: Sidewalk book sale.
Daily Astrology and Adventure
|
By Eric Francis
Someone pointed out the other day that the entire planet is in a low-grade state of depression.
We are quite literally held down. I have been doing what I do since the mid-1980s — writing about issues, editing publications for a medium-sized audience, serving in communities in many contexts,
and relating to people one-to-one. It is getting more difficult all the time to get anyone excited about anything — to get any response or even a reaction at all.
Is the Military a Form of Slavery?
|
Psychsound by Steve Bergstein
Stellium in Aries: Where Do I Fit In?
|
By Deirdre Tanton

Published by Planet Waves, Inc. All rights reserved.