By Judith Gayle | Political Waves
This has been a whimsical week, once you fall through the rabbit hole and get comfy with the players. If you don't, of course — refusing to enter a world where Stephen Colbert isn't a brilliant satirist but rather, a profound and sensible patriot — then everything looks like an assault on reality and a reflection of insanity. Think of it as theatre, not mayhem. It goes down easier. Oh sure, much of it is dangerous, but what isn't, these days? You know that old saying, "What you don't know won't hurt you?" It's a lie.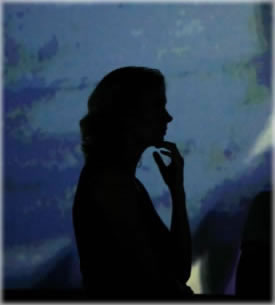 In Algeria, people are being held hostage and murdered by small bands of jihadists, each looking for a step up into power and profit. Gaddafi's brutal end catapulted a collapsed regime of thugs and terrorists into the unemployment lines, migrating to new opportunities. They're making themselves heard, bringing Hillary Clinton out to deal with one final challenge before passing the baton to John Kerry.
Here at home, the House spent the week holding our fiscal future in its teeth, shaking it like a dog with a bone. Between the weapons blow-back and the debt ceiling, this last moment for posture and pose by the original 2010 Bagger-babies has kept the air thick with bluster and angst. What we're looking at, across the board, is the result of change. How do you like it so far?
Oh, I know. You think you've heard everything, having lived through the summer of 2010 and the Glenn Beck chronicles. You think you can no longer be surprised by outrageous things said or the sudden juxtaposition of delusion and reason. Well, here's a head-scratcher. Did you know that Dennis Kucinich, gerrymandered out of his House seat, has been hired on as a regular contributor at FOX News? And here's a jaw dropper: Joe Scarborough, MSNBC's entrenched, unmovable conservative, has been so shaken by the NRA's ad involving Obama's young daughters that he's gone off-message in raging condemnation of the gun lobby. "This extremism is so frightening and just, over, over, over the line," said Joe, even showing up on Charlie Rose with hard talk about the NRA's radical messaging and ties to the billion-dollar weapons trade.
Me, I think this next is about as whimsical as they come. White House staff, monitoring the petitions sent through their activist website, raised the level of signatures needed in order to receive a reply to 100,000 after receiving enough demand for a Death Star to warrant an official response. Evidently getting 25,000 signatures isn't so very hard to do, prompting an official notice to go out asserting, "The Administration does not support blowing up planets." At least not today.
Last week, there were signs that some in the GOP were beginning to cave on the debt ceiling. It is, after all, the ultimate reality come to call: the bill. Congress is charged with approving the funds to pay what we already owe, and that ability — along with the American credit rating — is being held hostage by those who demand spending cuts in equal measure, and preferably more. As such a stonewall would produce an inevitable decline in American, even international, stability, the Financial Times, the Chamber of Commerce and even the Koch brothers have sternly warned the recalcitrant Baggers against such foolishness. Sadly, they have remained — in language they would no doubt approve — locked and loaded.
Then early this week, a handful of House Republicans broke ranks, even though it would cost them at home. I'll award them brownie points for real (as opposed to faux) patriotism: doing what's best for the nation. At home in Baggerland, that dog don't hunt — to use a countryism — and the legislators could expect to be punished for their willful capitulation to the enemy.
Still, rather than give any ground so close to the inauguration and congressional change-over, at the last possible moment the House Pubs offered to kick the can down the road for three months, while demanding that both House and Senate produce and pass a budget; failure to do so would cost congressional members their paychecks. "No budget, no pay," announced Eric Cantor, reminding the nation that the House holds the purse strings. That should soothe the savage breast of the radicals at home, convinced that (the remaining handful of) mainstream party-members should have their pay withheld as a matter of course. Alas for the House, their Oversight and Government Reform Chair, Darrell Issa, has determined their "no budget, no pay" proposal unconstitutional.
Over at FOX News, they've taken to calling the Prez "King Obama," now that he's fulfilled their most terrifying predictions regarding their guns. He confirmed all the paranoia that had sent gun purchases into the stratosphere prior to Sandy Hook, with ammo on backorder even at police departments. Well, no, he didn't, on either count, but his press conference mid-week sent them into the kind of spin they'd been working their way into for years. They have a little picture of Obama wearing a crown in the corner of the screen. Better, I suppose, than the one they passed around with the bone in his nose in 2010.
Acting on the collective suggestions of Biden and crew, Obama put in place an agenda to impact our out-of-control weapons policies (or lack of them.) He used his presidential authority to sidestep obstruction, signing orders for 23 executive actions, including one that directed the Centers for Disease Control to conduct research into the causes of gun violence. The gun lobby has kept that legislation from taking place for a decade and longer. They do NOT want the public to know what they quite surely do: guns provide a permanent solution to what is most likely a temporary state of mind. Simply HAVING the gun crosses the line, as the military now admits; it routinely asks for information on gun ownership with those it treats for mental/emotional issues.
Obama's announcement was as complete an assault on sloppy gun law and bought-and-paid-for legislation as I've ever seen. It was sweeping in its complexity, which made Will Pitt applaud, and me too. Much of what was proposed has no chance of passing, although as Digby wrote so poignantly, sometimes it's just about the battle that must be waged. Sometimes there's no avoiding what's right — and right in front of us. Now's the time to SEE this picture clearly: see who obstructs, who rejects the wishes of the American people for an end not only to assault weapons but oversized clips as well. See who makes the money and withholds the information.
This is a topic that has hit the heart of Americans, activating the instincts of parents across the nation. I keep seeing a pundit I recognize from Glenn Beck's website, The Blaze, arguing for less emotion on this topic, more intellect. They've sent him out on a mission to desensitize this issue, but I think it's too late. Rush Limbaugh recently lost all semblance of human dignity in a rant about the dead kids causing Colbert to go after him with a vengeance. It's not a comfortable bit to watch. It shouldn't be. It should outrage us all. And at what point do we hold these people accountable for encouraging homegrown acts of terrorism?
In part of this nation — the part where slave-holding was considered a matter of property, not humanity — just the mention of gun control is the kiss of death for a politician. It has been so since the Civil War. Thom Hartmann's article about the second amendment's ties to patrolling slaves (i.e., protecting wealth) tells the tale. Just one more feather in capitalism's cap.
We can connect the dots between capitalism, wealth, privilege, slavery, labor, civil rights, financial disparity and corruption. We can, but we won't. They are all of one piece, but we never slice too close to the bone. Or almost never. The president did so this week, making his announcement in front of a line of angelic school kids that showed The Gipper a thing or two about stagecraft. With all the wrangling ahead of us, Obama has finally planted his feet. On guns, he put himself in the crosshairs for what's right. Progressives can be proud.
Obama's second (and public) inaugural occurs this Monday on Martin Luther King Day. It's also the day when the White House encourages a citizens' brigade of volunteerism they call the National Day of Service: find opportunities here, and year-round options here. The new Congress convenes thereafter, giving us one slim moment of sanity in which the filibuster can be reconfigured. If we are to break the loggerhead on legislating, exploitation of this technique must be tamed.
The Dems will not soon regain the House, the Senate is what's left to liberals who wonder why Obama, with his bully pulpit, can't push anything through. To define the challenge, here's so kindly a soul as Bill Moyers, regarding filibuster:
The United States Senate — known as "the world's greatest deliberative body" when I had a summer job there almost 60 years ago — is now a carbuncle on the body politic. A charnel house where legislation putrefies. And where grown men and women are zombified by a process no respectable witch doctor would emulate for fear of a malpractice suit.
There are activist opportunities in Moyers's piece; if you wish to participate, open the link. The Dems are still a nervous lot, they could use our encouragement.
Robert Parry wrote a timely article about the 'perception management' that has taken us down the rabbit hole into separate realities for more than three decades. He gave Saint Ronnie the Reagan credit for establishing the stagecraft necessary to lull a witless nation, but anyone who saw the sweat-dampened face of Richard Nixon, five-o'clock-shadow clouding his brutish jaw, in a televised debate with a carefully coifed and cool JFK, could intuit the power of public relations and television. Obama forgot that lesson briefly during the campaign and paid a dear price. Parry suggests that Obama's reelection has opened space for American rationalists to — once again — take charge of the dialogue, or at least be heard for a change.
The difference between those who seek rational solutions and those who don't seems to be a culture of resentment, paranoia and fear. None of the political fixes ahead will be easy, but they won't happen at all unless we are able to unlock our differences. There are two ways to see anything: one is simplistic, the other is nuanced. For instance, the fundamentalists who insist Jesus will come again — transported by angels swinging fiery swords — miss the contemplative possibility that what was Christ-like in the Nazarene came at the behest of the Holy Spirit and can "come again" any time we invoke it. That consciousness can be "born" in each of us should we choose to follow our higher angels into a path of love and service. To the mystic, Christ Consciousness is not associated with religion but with love and the end of separation. It is not of the mind; it's much quieter than that. It is of the heart.
Similarly, the channelers who talk about an Ascension path forward, a new earth and new era, always talk of a second earth, superimposing itself over the first. It speaks to the consciousness of those who remain in the old ways, the old paradigm as opposed to those who wish to leave the dross and anguish of competition and strife behind. When I look around me, I see not the Disneyland(scape) our limited minds conceive that to be, but the growing intention of people no longer wishing to invest in fear and anger. I see parents concerned about weaponry, about the environment and their children's future. I see a growing awareness of all that's wrong and literally hundreds of information dams broken in just the last months, leaking out truths that have remained long hidden by those in power. I see change and movement.
If we use that information to inform ourselves and one another, if we put civil liberty and healed humanity at the forefront of our consciousness, then aren't we forming that second earth, thought by thought, deed by deed? Aren't we full to the brimming with the very energy that needs to be amplified, shining through the darkness of obstruction and "crisis thinking?" Can we love our way through this, birthing a new reality? For such a project, we must not hesitate to consult our heart.
Stop being so emotional, they tell us? Fat chance! Intellect served cold, or heart beating a warm staccato? Once we truly hear that calm inner voice, our intellect begins to heal the imbalance of a lifetime. To catch a glimpse of what can be? That's change we can believe in.