By Judith Gayle | Political Waves
Al Gore has been making the book circuit, touting his new offering, "The Future: Six Drivers of Global Change." We pretty much allowed Bush and company to make a loon of Al in 1999 — although he didn't help himself much, truth be told — but when you listen to the guy, you have to admit, he's sharp. I appreciate that. He doesn't just give an opinion, he tells us why he thinks it's so. Like any accomplished academic, he doesn't just site a fact, he lets us know about the study that produced it and what else it found.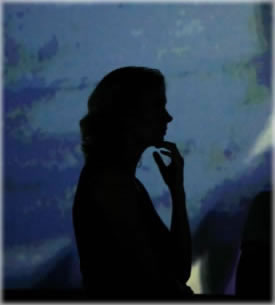 Gore is a historian and a futurist, and I'm glad he's being given an opportunity to talk about the world and where he sees it going. His newest book talks less about climate emergency (although that's a given) than about the urgency of reclaiming democracy, coming to a unified vision on sustainability, and learning to manage the enormous new technological discoveries of this century. Listening to him speak is like getting a B12 shot. In a nation that's created a cult following around what's shallow and simplistic, beatified a culture war on intelligence and higher education, and declared mindless obedience to self-defeating anachronism, we desperately need to hear smart voices and real facts.
It doesn't take much to realize just how irrational the nation has become in these last few years. Turn on cable news and watch awhile, it's all there. Watch John McCain make an ass of himself, determined to brand Chuck Hagel a traitor on the Iraq war, particularly Bush's 'surge' and therefore disloyal to "American hero" David Petraeus. Find the video of Lindsey Graham stammering (with a hint of embarrassment) about the plunder and rape that we might all face if we don't have an arsenal of weapons at the ready, or better yet, let Jon Stewart give you that reflection. And while I'll admit that I look at politics differently than many, I can't be the only person shaking my head at old timers defending things that — like Elvis — have already left the building. I can't be the only person who thinks these conversations are an enormous waste of time and energy that we could better use to rebuild and restore, rather than fight to remain entrenched in old paradigm thinking.
The current meme tells us that polling doesn't mean much, but I think it depends on the poll (and who's doing it.) Statistics can be strung together to paint a vivid picture. As the topic of gun violence comes up, for instance, when Al Gore casually mentions that there have been six additional school shootings since Newtown, that's smart. That strikes our overextended senses, rings them like a gong, sets up a vibration that stays with us after the conversation's done. Truly, there comes a time when facts break the spell woven over public perception, and once we shake our heads clear of cobwebs, each new statistic is like a nail in the coffin of a fading trend.
For instance, according to Ultraviolet, the mere presence of a gun in a situation of domestic violence increases the chance that a woman will be murdered by 500%. And in states that require a background check for handguns, 38% fewer women are likely to die at a partner's hands. Those statistics suggest a kind of "story" that has fleshed out the Newtown tragedy, proving that we can no longer wait for common-sense action like background checks for gun buyers.
After Columbine, the NRA supported background checks, but corporate America (and the influence of weapons manufacturers) has grown by leaps and bounds since then. Now it considers checks a threat to freedom (and sales.) Still, with a growing list of dead children to point to, that's a harder sell than it used to be with all but the most paranoid citizens endorsing background checks by huge numbers. If you wish, you can urge your senator to support that legislation here.
Listening to Al Gore talk about things like the Enlightenment and the importance of the public forum, things we no longer seem to value in this nation, it's evident that we could use a refresher course in democratic thinking. The ability to self-govern with insight and intelligence is what will allow us to "fix" ourselves, building on respect for science, technology, education: without them we're lost. We are, by and large, smarter than we've been behaving, wiser than we've been allowed to consider ourselves. We've endured a decade or more of silly infighting, paranoid delusion and short-term preoccupation while the republic has twisted in the wind, but people don't get dumb overnight. It takes real effort to forget our best instincts, to isolate ourselves from actual solutions, devolving into belligerence and apathy. Not all of us have drunk that Kool Aid.
I had a conversation recently with some "townies" who have a summer place here, at the lake. Fishin' Jim and I went to lunch with his fishing buddy, a tradesman from St. Louis, and his wife. Since we can never have a discussion that doesn't include politics, the election came up, but mentioned lightly as I wasn't sure where their sentiments lay. We got off onto the topic of education reform in the state (which is under attack, Republican-style) and it became quickly evident that the wife was holding a charge about trying anything 'liberal' in what is — it can't be denied — their difficult urban setting.
Turns out her brother is a dedicated high school teacher in a bad part of town with a high failure rate. All the solutions, all the money — said this woman — poured into the schools over the years have been ignored by the hostile, disenfranchised students. Any improvements have quickly been trashed by the uncaring student body who have no interest in learning, and the administrators have received no cooperation from their disinterested, often fractured, families. She never mentioned race. She didn't have to.
She became quite emotional, and as someone who spent over a decade working in public education, I was empathetic to her frustration, but also aware — from the anger she was directing my way — that this racially-flavored topic was tied, as these things so often are, to notions of "deservedness." I'm not saying that she and her husband are racist so much as stuck in a traditional response to urban decay and ghetto politics, leaving those invested helpless and angry. Exacerbated by the economic problems we all face in this decade, the problems of welfare, section 8 housing, crime and unemployment in minority sectors create a whirlwind of challenge, leaving behind a long history of "white flight" and forgotten citizens, victims of their own devices.
As this woman spoke, trembling with emotion over the topic, I thought about my daughter, who puts a few hours in as a lunch lady at the grandkids' school. In a very white-bread, conservative community in California, she tells me about one employee in particular, who complains bitterly about the waste to the taxpayer from kids who refuse to eat nutritious meals provided by the state. This is pretty much a no-brainer: given a choice between broccoli casserole and french fries, you know which wins. The sad truth is, much of what is provided in free lunch programs gets tossed. Michelle Obama's veggie-appreciation program is still a slow starter. The tendency to blame someone for this level of ingratitude — if not an unthinking 8-year old, then surely the parents of same — is all too human. I understand the urge to place blame, but it seldom helps and most often hurts.
I thought about how difficult that pattern is to break as I listened to this woman talk about her brother's experience. I asked about what had been done, what kinds of programs had been tried. With each suggestion, she became more agitated, insisting that everything that COULD be tried, had been. I just kept saying, gently, "We're smarter than this." It may take a level of social engineering that drives conservatives crazy, it would surely take trial and error, but it simply isn't reasonable to believe that there is no solution to these kinds of challenges. We can't fix family dysfunction but we can create — as Obama likes to say — a fair playing field on which to compete for resources and opportunity, a standard of living that gives a person common ownership of their community. Those things were all part of the American landscape when I was a child, a goal of the democratic process; have we lost the ability to provide them? We're smarter than that, aren't we?
The inner city of St. Louis — or LA or Detroit or any other neglected city in this nation — suffers what we all suffer these days, only there the down-turn has come to a place where generations of inequality and complacency have eaten away at the community, leaving little cushion for those trying to survive. Politicians who refuse a decent minimum wage or funding for health care at poverty level are even more responsible for creating the ghettos than are those living within them who turn their rage upon themselves. To blame them for their situation is to turn our back on our own systemic failure to address the mental/emotional health of our society.
If you'll pardon my bleeding heart liberalism, it is not impossible to find a way to fix broken communities, to bring difficult kids around, to make failing families more cohesive. We could do that any time we decided to employ the skill and resources to make it happen. We like to pretend it isn't about what WE do, but of course it is! And summoning the political will to bring all the citizens of this nation into the 21st century — isn't that the whole point of what we're trying to accomplish?
We need opportunity and safety in fragile neighborhoods, grassroot movements that bring us together instead of driving us apart. We need programs that engage community and service organizations, that inspire merchants and churches alike to contribute, creating them as the solution rather than the problem. We need less judgment, less worry about 'deservedness,' and more concern about feeding the soul of democracy that nurtures us all.
We can only heal ourselves by attending to the whole. Everything is connected, nothing stands alone. The ghettos of urban legend are a closed system and so is Wall Street, all stuck in dysfunction, all chasing their own tails. Neither can heal to serve the national interest unless both do. Jim's friend's wife is stuck there too, lost in her resentment, not getting a big enough picture to break her bias. It's time to acknowledge that no one politician, no legal precedent, police force or government mandate will solve what takes a village to understand and mend. It isn't just government systems that have broken down, it's our entire psycho-social agenda.
In an interview with Charlie Rose, Gore discussed his feeling that television was largely responsible for the public disconnect from the American tradition of discourse in public affairs, which no longer engages our communities. As press failed and cable replaced it, we became voyeurs rather than participants. He suggests that the internet has returned the public forum to us, if we understand that it is our responsibility to engage as thoughtful and informed citizens. I can't help but agree.
I look at the last ten years and all I can say, gently, is: we're smarter than this. I watch John McCain have his tizzy-fit, I shake my head at Lindsey Graham doing his best to pretend to be Bagger-inclined so he can garner votes, and I KNOW we're seeing through the pretense, watching some kind of silly reality show rather than engaging in an informed dialogue.
Bobby Kennedy famously told us that, "There are those who look at things the way they are, and ask why… I dream of things that never were, and ask why not?"
I'm not — you're not — asking why anymore. After all this time swirling down the drain, after years of observation and disbelief, we've finally seen the ego-need and power-mongering, the renegade capitalism and corporatocracy that have driven this society into the danger zone. We're finally smart enough to know when we're being played.
So now it's time to ask, why not? We know how to do all these things that seem impossible, we know how to work together, how to engage community, how to establish a fair playing field for all our citizens and create a prosperous future built on a solid democratic foundation: we just aren't doing it because of politics and money. Neither is a good enough reason NOT TO. And seriously, my dears — on just about every level, we're smarter than that.