By Judith Gayle | Political Waves
As usual, I'm conflicted about what I'd like to spotlight this week, but I'll start here and finish elsewhere: the Department of Justice is continuing to behave badly on all fronts, zealous in its prosecutions (as in the case of Aaron Swartz) and heavy-handed (as regards, for instance, Julian Assange.) Some of you may be familiar with the case of John Kiriakou, a former CIA agent who has been convicted of violating the Intelligence Identities Protection Act by outing an informant to a journalist. Kiriakou, an early critic of waterboarding, has just been sentenced to 30 months in prison (while Dick Cheney, who did similar, retired with a nice pension and someone else's heart). Kiriakou plead that he was a whistleblower, but that defense was not accepted by the court, which will basically imprison this mild-mannered father of two young kids for treason.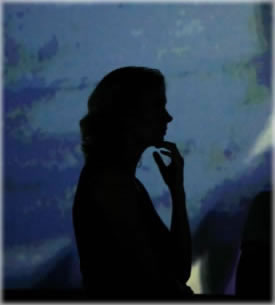 The time-honored tactic of whistleblowing itself is under attack by a secret and often silent bureaucracy that ballooned after 9/11 into a shadow-government dedicated to keeping us "safe" even if that means tapping our phones and/or putting us all in jail. Growing like mushrooms under the Homeland Security umbrella, the number of institutions responsible for American 'safety' has burgeoned into a security-industrial complex too huge to wrap our imagination around. According to Rachel Maddow, it includes, but is not limited to, the National Counterterrorism Center, which oversees intelligence collected by 1,271 government agencies and 1,931 private companies under government contract, and growing daily.
If you watch and listen closely, you can connect public dots back to these shadows, but you must develop an 'ear' to hear about them, an 'eye' to see them. For instance, in his opening remarks after nomination for Secretary of State, John Kerry indicated that cyber-attack and security were the nation's top priority. Obviously, a near-paperless society is vulnerable to the kind of hacking Iran is training itself to do (in its own defense). You might not be surprised to learn that the Department of Defense and DHS merged their interests over cyber-security way back when, and include a dizzying amount of federal and private sector players. Part of the problem with discovering all this information is how incestuous it has become.
When Hillary Clinton defended her knowledge of the Benghazi attacks by pleading that "1.43 million cables come to my office," it became obvious that she didn't, couldn't, read them all — guess who did? How many folks would it take to analyze over a million cables, do you think? That info is collected, so they say, on the 6th floor at State, where the grunts work. Distillation of intelligence eventually gets kicked up to the 7th, where action can be taken. In Syria, it came too late.
In candor, as well as 21st century reality, Clinton's response to this kind of tragedy must inevitably be, "It happens." We surely know it does, and the levels of bureaucratic snafu that must be unraveled between the event and the response are breathtaking. Are you horrified? Or do you feel taken care of by a gigantic, ever-vigilant governmental presence? Frankly, the sheer numbers worry me; extrapolate them and consider the American payroll required to keep this going, the American commitment to intelligence gathering (i.e., spying) writ large.
Those of us who consider the Patriot Act a bridge too far probably haven't thought about what happens to the American economy if we change all those rules and curtail all those jobs. That's the least of my concerns over this strata of federalism, and I don't propose that as an argument not to close them down, but I do think the enormity of that prospect alone is worth considering. This is a level of government kept from us, a piece the public has not given any attention to. And the kicker? This is NOT the part of "swollen government" the Republicans want to get rid of. This is the part they like.
I'll write more about this in the coming weeks. The Swartz case is heating up, and I keep an eye on Brad Manning, who is, thankfully, no longer held in isolation. Meanwhile, this was a week when women's issues came to the forefront, and I'd like to examine that. I'm always and ever amazed that the collective power of females — a majority in the nation and the world — is so diffused and disenfranchised that it rarely gathers itself in a pro-active charge for empowerment, but almost always acts only as a last defense, to protect itself.
I'd like to remind my sister-chicks that ancient rumors about the epoch before this last included Amazons, women warriors Xena-style (Eris-style?). Here in the Pea Patch, you can glimpse some of that assertive, self-confident DNA on a Friday night at the Mule Lip (honest!) where big-haired women under the influence occasionally wield a beer bottle as a club. Echoes of that legacy can still be seen in any number of societies across the planet, and we should remember that many of our indigenous Indian tribes on this continent were matriarchial. The echoes are still here, you can hear them if you try. Cross a black grandmother raising a passel of kids in the ghetto and see what happens. We've still got it when we need it.
And yet, well into this new century, we're battling the dregs of old paradigm sexism regarding women's rights. We continue to suffer assaults on our sexuality, business and earning opportunities, and as the Prez told us at the beginning of the week, " … our journey is not complete until our wives, our mothers, and daughters can earn a living equal to their efforts." That still comes down to 77 cents for every dollar earned by our male counterparts. And as depressing as those stats are, we're infinitely better off than many of our sisters across the planet. Globally, two-thirds of the world's poor are women. In the 21st century? In a new era of collaboration and equality? Really? That sound right to you?
As a new development, and something of a surprise, women in service to their country can now fight and die as equals (which I won't celebrate, if you don't mind. I'm not "military-minded"). In one of his last acts as head of the Pentagon, Leon Panetta gave the green light to women to serve in combat roles. The point is moot in the real world, of course, as we've seen a growing number of female casualties in the last years, a result of the guerilla warfare tactics favored in the Middle East. As House Rep Tammy Duckworth, an ex-helicopter pilot in Iraq, told listeners, "The reality on the ground in a 360 battlefield is that women have been serving in combat … I didn't lose my legs in a bar fight."
Now that we're considered equals on the battlefield, I suppose it would seem ungrateful to complain that sexual assaults rose by 23 per cent across all three U.S. military branches this year, resulting in an increase in unplanned pregnancies (abortion is not covered in military healthcare.) The argument coming from the queasy right that finds women in extreme battle situations subjected to some male soldier crapping in a bag simply too much to bear doesn't factor in the high incidence of rape and sodomy at the front, but hey! Those cammies were probably way too tight, ya know?
In other news, Hillary Clinton gave congressional testimony as a last act at State. The conservatives at Clinton's congressional vetting on Benghazi all had a job to do: make the administration look weak, inattentive, and unprepared, and prove their allegations of this international misstep as "the worst security scandal since 9/11." Their talking points about the Secretary of State — that she didn't testify earlier because she had "Benghazi fever" rather than a cerebral blood clot, that she purposely became emotional while talking about fallen Ambassador Chris Stevens so she could avoid further questioning — were both mean-spirited and sexist.
(But what can be expected of a party that has so little understanding or appreciation of women and/or human rights that they use backhanded tactics to control her, as has New Mexico's legislature in proposing a mandate that a rape victim must carry a child to term as "evidence" of crime or be jailed. That's it, kick her while she's down.)
For her part, Hillary gave as good as she got. I enjoyed her aiming some temper at a snarky, insistent questioner who was looking to skewer her. She was more magnanimous when old friend John McCain went after her, telling him they "disagreed" on the matter. She gave Rand Paul a pass when he deserved a pounding, suggesting that if he'd been president he'd have fired her. (Given Paul's ideology, if he'd been president she wouldn't have headed State. Hell, if he'd been president there wouldn't have BEEN a State to head.) Hillary's responses, each suited to the situation, are a definition of politics, picking her battles and measuring the professional heft of her questioners. She danced with the best of 'em.
I also appreciated her mention that the money required to beef up embassy security had fallen by the wayside due to House obstruction. That was ignored by her questioners, but not lost on her audience. It was easy to see that the Pubs wanted her pilloried, their conspiracy theories confirmed. We've lived in subtler times, requiring that we sniff out partisanship in a national conversation, but lately there's no nuance, no smokescreen, no pretense, which I confess I find disturbing, but is also very revealing.
We don't have to struggle to see what we're looking at. We surely know what we're up against, and even as the shadows try to close in we can see them coming now that we're no longer foolish enough to ignore what's desperately obvious. That surrealistic sense of devolvement that we've come nose to nose with has an obvious cartoon quality and an authoritarian ring to it that is alarming. But tucked back in the shadows, there's more here than meets the eye, on every level. There's still much to root out and discard.
A majority of us see the dangers of corrupt authority, and we're just beginning the journey to overturn all that's been put in place to keep us under control. Of all the ideals defining the old paradigm, that's the core of it: control. Obama's re-election restored a modicum of confidence in government itself, a reversal of the anti-government movement begun over 30 years ago by Ronald Reagan, and distilled now into the infamous Grover Nordquist's anti-taxation pledge designed to "starve the beast." But 330 million souls cannot operate without governance, nor can they participate as citizens without an aspirational vision. What we reclaim for the future must be peeled of layer upon layer of mindless authority, of useless, expensive and largely exploitative bureaucracy. That kind of government is NOT too big to fail; in fact, it must.
Do you see it? Perhaps this full moon in Leo will widen our eyes, open our senses just a bit to who is trying to shove us where, both personally and politically. Perhaps we can see the shadows all around us, discover those remaining in our memory, directing our thoughts and dreams. Leo is individualized "I," Aquarius is communal "We." The space between them holds an autonomous, socially engaged "you" — who you think you are, who you know your self to be. If we play our cards right, pay attention to what we see and feel, we can enlarge that self-portrait, take back some personal power (which feels more like a flood of relief than like a lightning jolt of might and mastery, by the way).
What seems too big to deal with can be handled as we calm our mind and engage our creativity and activism. Much as everything works from the bottom up, our determination must come from the inside out. When we scale back all this frenzy, things aren't so complicated. When we find a quiet place and contemplate being alive in this marvelous time, we can find a path forward. If we're working out of our heart chakra, then whatever we envision for ourselves will automatically include what we hope for our brothers and sisters on planet Terra.
It's all simple without being simplistic. It's nuanced without being complex. When we know who we are, when we've got nothing left to prove, then there is no such thing as corrupt authority: there's just us, loving one another back to the garden.