By Judith Gayle | Political Waves
It's been a hectic week politically, what with the minority party unified in chiseling its newest 'cliff' to send us over. Indeed, they're almost gleeful in their refusal to raise the debt ceiling which would allow the US to pay bills it has already incurred. Talk of shutting down government has put politicos on high alert, re-thinking Obama's options, which include minting a platinum trillion-dollar commemorative coin to cover the debt or simply paying out what's owed, relying on stipulations of the Fourteenth Amendment's directive that "the validity of the public debt of the United States … shall not be questioned."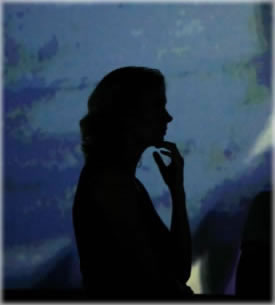 Understanding the utter chaos Pubs have in mind for America unless Obama hands over more money meant for public welfare in exchange for their cooperation, the lefties seem willing to embrace these non-traditional options, with Krugman urging the former and Pelosi approving the latter. The reality of a governing system too stuck to wiggle has finally sent us looking elsewhere for ways to break the loggerhead.
It turns out that 2012 gave us, according to a recent study, the most unproductive congress in history. Ever. (As well as the hottest year on record but neither is a surprise, I think.) Playing hurry-up-and-wait, Harry Reid has had to deal with 386 filibusters of proposed legislation. Those weren't fully realized procedures, of course. Nobody took the podium, as Bernie Sanders did last year. They were merely threats to lock down the floor with obstruction, but they served the same purpose. One peevish politician is able to put the good of an entire nation — indeed, the well-being of over 300 million Americans — on hold indefinitely, and they do so regularly. (You can support the movement to fix the filibuster rule here.)
And now, here comes a New Moon in Capricorn, linking arms with some very powerful friends, all with the capacity to give us a harsh glimpse of the stripped gears and locked clockworks of this faltering system. Nobody blink. This is a new beginning in a new year in a new era — all in the no-nonsense sign of government, systems and authority. A New Moon echoing with the past while carving itself into the future.
We can agree that this is not yer great-grampa's U.S. of A. No, not even yer grampa's. It's several levels more sophisticated and complex, head and shoulders more advanced in directing the unwashed hordes with a continual barrage of spin and hogwash based not on fact, but truthiness and cynicism. We're more technologically advanced and more ethically challenged. Our populous is less well-read and more superstitious than in Grampa's day, questioning the validity of science and the superiority of formal education. I suspect Teddy Roosevelt would have no trouble recognizing the big money and corporate influence that drives all this, or the lobbyists that own our political process.
Yes, the week was full, marked by musical chairs in the administration and flu symptoms across the nation. It was hard to know which story to track first: the largely manufactured deficit problem (that nobody worried about when Dubby and the neocons ruled the world) or the turf-war over guns. Here in the Pea Patch that sounded like a buzz of hysteria as persistent as a mosquitoes whine. Obama's determination that the availability of assault weapons not be forgotten in the wake of Newtown pushed the gun control question into hyperdrive.
With the Vice-President in charge of an exploratory task-force on gun violence, Joe managed to really stir the pot. As the fates would have it, even while he met with the press to report on a contentious meeting with the NRA and other gun enthusiasts, reports of a new shooting at California's Taft Junior High School broke, hitting the CNN tickertape at the bottom of the screen. Old story, different players: a sixteen-year old brought a shotgun to school, determined to deal with those who had bullied him in the past, and shot one, wounded others. Known to the school district, the kid had a history — and a hit list that the authorities had known about for years. Luckily, this time no one died; at least so far. The pro-gun lobby immediately distanced themselves from the situation.
I'd like to take a moment to offer a hearty "atta-boy!" to Piers Morgan, Larry King's late-night replacement on CNN. King was famously temperate, keeping his opinions to himself. Morgan, not so much. He's British, his background isn't squeaky clean, he's often annoying, and his full-throated disparagement of American gun laws and disapproval of radical NRA rhetoric have gotten him an abundance of vitriol. Alex "Tinfoil Hat" Jones spearheaded a movement, gathering hundreds of thousands of signatures for a White House petition to have Morgan deported. Rather than duck the question of gun control, Morgan went after it with a vengeance, inviting policy makers and gun advocates to the discussion.
Perhaps you saw that remarkable clip which has gone viral around the intertubes in an absurd moment of high paranoia and overkill. Was the specter of long-gone Charlton Heston looming over Jones's shoulder, defying us to pull the weapon from his "cold dead hands" as he defended his constitutional right to bear arms? Those of us who dabble in Jones's political material know that his response wasn't a put-up job, nor was it at Morgan's insistence. In my opinion, it represents that portion of the public who have lost their center on personal safety and civil liberty, hiding behind an antiquated misinterpretation of the Second Amendment.
Thanks to the First Amendment, you are free to disagree. Alex Jones, who called Morgan a "red coat," gets his say as well, no matter how overblown. A Florida Atlantic University professor has insisted that the children at Sandy Hook were murdered not by the shooter but by the administration as a ploy to establish gun control. As repugnant as that is, he gets his say too. Responding to the petition to deport, White House press secretary Jay Carney reinforced that truth. "Let's not let arguments over the Constitution's Second Amendment violate the spirit of its First," said he. Somebody has to question private ownership of military ordinance, our sorry lack of oversight over who buys or sells such weapons and/or oversized ammo clips, and the underfunded state of mental health availability for our fragile, often armed, neighbors. It might as well be Morgan, having the edge as a visitor to this country, and in this instance, I've got his back.
As a gun owner, I agree with the 74 percent of NRA membership that approves mandatory background checks for all gun purchases and heartily oppose the sale of assault weapons and outsized ammo clips, but here where I live, I'm a voice crying in the wilderness. Obama doesn't want my neighbors' hunting rifles, but the NRA spent millions during the last presidential campaign to brainwash the locals into believing that is ALL he wants: a compliant public, unable to defend themselves from his socialist, fascist plans.
Frankly, I'm still surprised that the nation can witness the 'bullet-riddled bodies of school children' (a Biden mantra, these last days) and still defend the purchase of a weapon that with legal modifications can deliver up to 900 bullets a minute. But we all know our Second Amendment rights, by golly, and rarely, if ever, think about the billions being made by the weapons industry that plays us all like harps, and the eager palms being greased over at the National Rifle Association. That's capitalism, they'd tell us, and it's a pretty good gig, if you follow the money.
This whole Second Amendment conversation is a perfect example of why the two parties are locked in opposition like bloated Sumo wrestlers. As romantic as it sounds, and remake of Red Dawn aside, most people are not making plans to join paramilitary organizations. The militias provided for in the Second Amendment were in lieu of a standing army; indeed, they were first used during Pennsylvania's Whiskey Rebellion of 1794, in which militia from four states were called upon to establish Federal authority in the collection of taxes on moonshine. That was when the new government became known as "revenewers" and American militias came into service to Federal authority, but even then there was debate over whether the amendment sought to deter tyrannical government or to suppress insurrection.
Let's make that bigger: there are two separate ways of looking at the world. One seems to rely on violence rather than cooperation. The people who insist on being armed live in a dangerous world, whether literal or figurative. In that world, they chastise, punish and attempt to kill off those things that threaten them, comforting themselves that they have taken individual response against danger and prevailed, fancying themselves superior to fears they have yet to face. Others of us see common threat differently, feel that coming together to promote common defense and welfare can limit and control murderous options that threaten the safety and stability of our neighborhoods. So there's the question. How dangerous is your world?
Who's the antagonist in your personal storyline? For instance, do you see the founders' insistence on separation between church and state as insulating religion from the interference of government, or do you consider that a protection of public policy from the influence of religion? Do you think that government was established to curb your desires and control your ambitions, regulate your personal property and limit your opportunity? Or is it an institution that regulates for the common good, assuring strong infrastructure and broad public domain for the well-being of all citizens.
Clearly, there's middle ground in the conversation. One could believe in government as an organizing body but consider it out of control and extreme. Perhaps it's our constitution itself, with its inherent protections, that keeps us always hopeful that progress can be made, democracy can be served. I'm quite sure that is why we are so protective of it as superior to other documents that define governance, at least so far. We are still proving that case.
Yet now, the corrupting influence of big money and erratic, unstoppable violence threaten the nation, and if we get quiet, it should come as no surprise. So long as we use violence to achieve our goals, so long as we believe that vengeance is righteousness and might makes right, we are lost in a debilitating loop of confrontation and competition. The future is not a zero-sum game. It must be a win/win scenario for the world's people, subject to the climate and sustainability concerns of our global conditions if we are to re-balance ourselves and survive as a species. Money and violence keep us from having that most basic of conversations.
Ultimately, the shadow that falls across the face of government is guilt. Those who would not dare live without their guns, constantly aware of their vulnerability and requiring defense against attack, live in a world of their own making, a place where protection is always necessary. We — all of us — carry the dark guilt of a nation with a long and murderous history in defense of its geopolitical ambitions. We essentially eliminated the inhabitants of this continent to take it from them; we developed economic stability on the backs of the imprisoned; and we continue to strip away both resources and human potential for profit at a savage rate. As we project decades of buried guilt about that onto our neighbor, we will surely find him a very dangerous guy — and we really really need that AK-47.
It seems so obvious to me that what this nation suffers is a mask of pretense behind which we hide our communal guilt. George Bush told us they hated us because of our freedom. How lame is it that ANYONE believed such pap? Even then we knew better, but even now, we can't talk about it. We need to tell one another the truth.
Guilt is the result of self-judgment, and we project it outside of ourselves rather than own it. Until we accept the fact that our enemies are well-earned, until we are able to forgive ourselves, find our ethical underpinnings and refuse war in favor of peacemaking, our children will continue to suffer institutionalized violence.
We will have to face our shadows — so transparent now, if we will only look without blinking — if we are to put an end to the fear that drives us. We will have to forgive ourselves, and one another, if we are to thrive. We will have to love one another if we are to heal ourselves. First though, we have to lower the mask.