By Judith Gayle | Political Waves
Well, you know, at least he asked. According to Establishment talking heads, Obama has the authority to bombard Syria without the approval of Congress. He did so in Libya, and all the kvetching about overstepping died quietly when Gaddafi was cornered. If he hadn't brought this issue into the harsh light of the cameras, and the subsequent politicking from the most divided Congress in decades, we would likely see a military strike with loud (and largely bi-partisan) disapproval, and then quickly forget.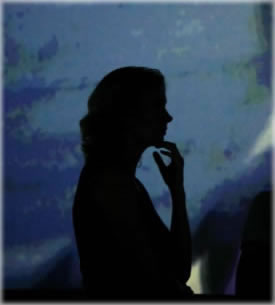 Once again facing missile strikes in the Middle East, I wonder if we're finally able to connect the dots from the possibility of this unpopular military intervention back to the drones that launch under-reported missile strikes — called war crimes by many — with disturbing regularity. Probably not. Yet those who point out our own hypocrisy on this front are met with shrugs from neighbors who are either ignorant or oblivious of our international indiscretions, preferring some patriotic rationale to the brutal truth of America's hegemony.
Unfortunately, this nation might bring some semblance of moral authority to the table if we weren't dragging unpunished incidents of rendition and torture at Abu Ghraib by the heels, or turning a blind eye toward dictators that serve "American interests," or tolerating banking practice that destabilized the global economy, victimizing us all. Being bigger and badder than the rest has its perks, mostly that nobody is leveling missiles at us as punishment for our sins, although — while we're connecting dots — that pretty much answers the question raised in concert on 9/11: "Why?"
Obama made his case for a measured strike on Syria yesterday at an international press conference — from Russia with love — bringing the topic back to those who perished, including some 400 children, whom he suggested we must not intellectualize. He's got a point. Pressing it, he raised the specter of Rwanda, a bruise to the conscience of the world and one Bill Clinton will carry with him until his end. On this particular, I'm in agreement.
There must be a price for the unconscionable use of chemical weapons, the assault on civil behavior and the betrayal of international agreement. There must be a penalty for Assad's use of chemicals — on some eleven occasions, it appears, not just the one that we're arguing over at the moment — but I don't know what a useful response would be. It has been suggested that Assad's use of WMD signals desperation on his part. We know how this goes. Once a leader goes hysterical, common sense flies out the window. In fight or flight stance, the human nervous system is coded to react rather than respond, and that's usually with a knee-jerk that damages everyone around us along with ourselves.
As has been suggested, the gassing of innocents is simply the dermis covering the muscle of this issue, which is partly proxy-war with Iran along with concerns over waning power in this region resulting from the growing discontent of the Arab Spring. And if we lose face on this issue, further loosening our grip as a superpower, how might that escalate Iran's behavior as it seeks nuclear capability?
Gaddafi's fall in Libya, for instance, sent insurgents for hire, along with their cache of weapons, into Syria, escalating the problem of whom to support today. A destabilized Iraq, caught now in a growing and inevitable Shia/Sunni civil war, has become a pipeline for Iranian weapons and Islamic jihadists into Syria, which begs the question: if the rebels win, what will a post-Assad Syria look like? And arming the rebels, training them as some of the Hawks have suggested: how will that investment ultimately be used against us? (You shouldn't have to think too hard about this one.)
Each event creates a ripple, enough events create a wave, and all threaten to wash away America's tentative control of that area of the world. Indeed, our track record speaks for itself. To put a little déjà in our vu, we created Saddam Hussein by propping him up and giving him what he needed to become Iraq's strong man; we made Osama bin Laden an expert in terrorism by supplying the Mujahedeen the weapons and training to take on the Russians. The Bushies did business with Assad, legitimizing him despite the brutality his dynasty had perpetuated in the region, preferring the devil-we-know to the 20 coups that erupted from the 1940s through the 1970s. And meanwhile, the Company, covert little CIA beavers busy destabilizing and/or arming this one or that one given the need of the moment, are working behind the scenes in all the hot spots, especially in Africa with its untapped resources. What tyrant are we creating now, I wonder?
This juncture finds us at a test of the "big stick" theory: are our threats just hot air? Our ability to stop Assad's use of WMD aligns with our potential to halt Iran's nuclear capability. Me, I don't think we can do either using military means, which means we can't stop them at all without bombing them into rubble. We can only bring them into an international coalition that would moderate their activity, but that feels a long way off. And assuredly, we cannot promote bringing Iran or Syria to the peace table by bombing, bullying or punishing and still hope to achieve cooperation. The political reality may be that we're not looking for their cooperation, of course. Perhaps the dark overlords get more juice from keeping things at sword point, but their influence is fading, their days numbered. All this would be going more smoothly if they had the same control that they enjoyed in the last century.
Obama's measured moderation for the last five years has pissed off almost everyone, in a nation not known for its embrace of moderation. If his decision to punish Syria, even in a manner both "limited and proportionate," seems schizophrenic — as he himself mentioned, he ran to end war, not to start it — look around at your world, your neighborhood. Hell, look in your mirror. You'll see conflict. You'll see what's right and what's wrong with that image. In a world of duality, there will always be an enemy to fight, a cause to win, an error to correct. In political contests, there MUST be one, or the public — essentially peaceful in spite of themselves — cannot be sufficiently inflamed to respond, to be won, to be led. Because that is the default position of tribal humanity, if we want to evolve that design we must be very careful in drawing conclusions, in making judgments, in perpetuating conflicts.
It appears that Obama will not find sufficient votes in Congress to approve his proposal, but he's not indicated whether he will take "no" for an answer. There is every reason for the American public to be war weary, to resist any use of national treasure outside of a nation struggling to stabilize itself, but I do find it illustrative of that schizophrenia I mentioned that the Republicans are boycotting action to punish the use of WMD, arguing that if George W. Bush had threatened Assad, he never would have used the chemicals. (Kind of like Saddam didn't use them, she said snarkily.) So, to keep Obama from playing a hand of their own brand of Texas Hold 'Em, they'll vote him down contrary to their own policy of militarism. Amazing!
I was reminded of how old is this psychological division within the American psyche when I read an article in Salon, Bye-bye, neocons: Your fantasy has finally died. Do read it when you find time, and in regard to a word used — Cavalier, which is both a prototype and a mythology – you can find several examples of what I think of as "the Ashley Wilkes credo" at this link, illuminating the topic of our chilly Northern/Southern exposure. That essential division is America's unique form of tribalism, much as what is happening in Syria is what the spiritual community would call "burning Karmic ribbons." As we try to clear darkness for an evolutionary leap, the oldest, darkest Karmic gigs continue to plague us. In the Middle East, that's the religious split that has driven them since their forefathers wrote of it, squatting in the sand. Here, it's the slavery that built a nation on the bones of indigenous slaughter.
The question is, how do we prevent this march to violence? I doubt that we can on a pragmatic level, although having this international conversation is almost as huge a WMD deterrent to those thinking nobody would notice as carpet bombing Syria, seems to me. Bush's wild goose chase didn't impress anyone as deterrent to chemical use, since our Dubby's delusions about Iraq quickly became obvious to the world, if not to FOX News and its devotees. And even as Obama tries again on Tuesday to make a case for this "heavy lift" — and to what conclusion, we can only speculate — the result may prove the kind of ripple that turns to waves and changes everything: the dead children of Syria may be the poster children that bring a legitimate question about use of WMD to the world's attention.
There are things we can do on a 5D level, but they aren't the kind of things we like best, immediate and on-demand. We can send prayers of love, healing, peace to the Syrian people. We can practice radical forgiveness and non-judgment, working to change our own magnetic resonance to a situation that both frightens and dismays us. As long as we respond in anger, as long as fear and judgment are our overriding emotions, duality is at play and fosters no vibration of peace to soften the situation. To create peace outside of ourselves, we must nurture it within with every attitude and action, surrendering our outrage and ego to the alchemical radicalism of love. To bring peace to the world, we must live it.
Oh, I know. That sounds all airy-fairy and far-off, useless in a real crisis that has us circling each other like dogs in a perpetual attack/defend posture. But there is power undreamed of within that practice. For instance some of you are aware of Masaru Emoto's research on water crystals and their ability to absorb emotions. My eleven year-old granddaughter discovered this material recently and rushed to her little microscope, fixating on a glass of water in hopes of, eventually, catching emotion under the lens. It's quite remarkable to review the results of this experiment, especially the beauty of those models that were bombarded with thoughts of love, hope and healing.
Think, now, about the kind of emotion that is being directed toward Assad, Obama and the various players in this current drama. One of my favorite channelers from years past referred to humankind as "little water bags." Our bodies are over 50 percent water, surely they respond to the energy directed toward them. How do we change behaviors over which we have little control? Putting aside our anger, fear and tribalism, we can offer loving thoughts to change the resonance of the situation. We cannot forestall Karmic instruction but we can surely love our way through its consequences, for ourselves as well as others. And perhaps, in a time when water plays so large a role in our lives and futures, we can do the same with those waterways and oceans that worry us so.
No matter what happens, we will know exactly what to do next when we open our hearts, when we cease the negative-prayer of worry, when we depend on our intuition to inform us of essential truth. The world, A Course In Miracles tell us, is insane, and just lately it's challenging to argue that point. Yet even as we are bombarded by the schizophrenic howl of duality, when we love our way out of conflicted emotions and into the path of peace, we've done what we came to do.