When I was a child, viewing the world through a child's lens, I considered the Labor Day weekend the swan song of summer, signaling the end of unstructured time and lazy days, the final hurrah before school started and cooler temps turned the leaves pale and fragile. All that is moot, I suppose, now that most school years begin in August and leaves turn on a dime, responding to the caprice of a jet stream pushed by the air flow spurred by arctic melt-off. And since the origin of Labor Day was to celebrate and promote the hard-won achievements of unions for the beleaguered working class — like the minimum wage, overtime pay, a five-day work week, the end of child labor — I'm pretty sure that Labor Day itself is — well — moot.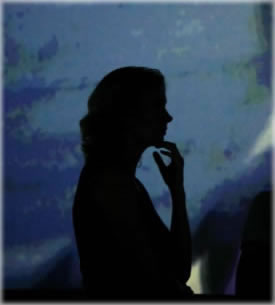 No longer a day of national pride or activism, Labor Day at least gives us a long weekend away from work, or what serves as one in this age of iPhones and intrusive technology. Thirty-four million Americans are estimated to travel this weekend, only 30% by plane. That's a lot of cars on the road, easily exceeded by the number of hot dogs, hamburgers and beer sold. For the business class, this is the last big summer push, and for their employees, especially those manning the convenience stores and fast food joints around the nation, it represents another $7.25 per hour ($8.80 on average.)
It's the rare service employee who gets a 40-hour week, but even should they have that opportunity they will earn well under the poverty level for a family of three (a bit over $1,800). Economists suggest that adjusted for inflation the minimum wage in 1968 would be over $10.50 now, while the Economic Policy Institute has pointed out that "if the minimum wage had kept up with productivity growth [since 1968], it would now be $18.67 per hour." Robert Reich has suggested that both McDonalds and Wal-Mart, representative of low-pay employers, could easily afford to pay their workers $15.00 an hour without too big a bite from their profits.
Firebrand and populist Rep. Alan Grayson of Florida has put forth a bill (H.R. 1346) raising the minimum to $10.50, which is $1.50 more than Obama has pushed for. For such bold action, Alan is considered a dreamer. If national leadership — Obama, Pelosi, Reid, Boehner — don't get behind such a push, it won't happen. And while unemployment rates have been steadily falling, low-paying jobs in retail and service industries accounted for more than half of the national job gain in these last months. Wall Street is flush while Main Street remains depressed. And let's not kid ourselves, that's exactly how Wall Street wants it.
Last Thursday, fast food workers in over 50 cities across the nation went on strike, the largest ever to hit the industry. Strikers demanded the above-mentioned $15.00 per hour, but even had an individual storefront decided to raise pay, it would be caught between franchise fees for rent and royalties and the need to raise consumer prices to cover the increase. In short, breaking away from the pack would be difficult as the laws around this venture are complex and restrictive, intentionally tangled and tilted.
Yet even more important than a pay raise, seems to me, is the strikers' more essential demand: the right to organize. It is truly remarkable how such a fundamental right has been all but made illegal in this nation. As we lose that ability, bit by bit, Labor Day and all it represents becomes even more endangered.
Once jobs paying decent wages were allowed to be exported to nations paying pennies on the dollar for labor, the end was clear. We no longer manufacture, we no longer employ in wide swaths of productivity. According to Moody's Analytics, "low-paying industries have provided 61 percent of the nation's job growth, even though these industries represent just 39 percent of overall U.S. jobs."
Clearly, if 99% of us are destined to become worker bees, tending the hive for as many hours as it takes to make a living and leading lives of exhaustion and despair, the 1% can continue to live in their alternate universe of privilege and excess. We're getting closer to that model every day, and no one in their right mind can call that accidental but — sadly — ask people who the 99% are and only some of them can answer.
So 34 million of us are running on fumes this holiday, unaware of the shameful elitist coup that has drained the middle class of its life's blood, and mostly oblivious to the long history of worker struggle in this nation, or the ferocious means by which the privileged have continually fought against the establishment of a secure and prosperous working class.
To put 34 million into perspective, Mercy Corps reports that the millionth refugee child has fled Syria, dispersed with their families into overcrowded camps in Jordan and Lebanon. Their emergency care and emotional wounds have become a crisis. Ann Curry, just back from the camps, reported that even more than their food and water insecurity, or the wicked sandstorms or the retreating rebels using the camps as staging areas for counterattacks, the children's emotional trauma and battle-inspired PTSD have caregivers wondering if they will become a lost generation. On the other hand, compared to poignant pictures of little linen-wrapped bodies on beds of ice this week, they appear to be among the lucky ones.
As we all, in this nation and around the world, struggle to peel back the layers of political plot and culpability in humankind's use of chemical weapons on one another – in my estimation, an egregious example of the great disconnect between head and heart that defines this point in history – I think we need to reevaluate our notion of violence: what it is and what it means.
The current tragedy in Syria — a footnote in the annals of man's inhumanity to man — is set to mark a generation. The sectarian war in Iraq, finally in the hands of the tribes that harbor the essential grievance that is sparking a renewed civil war, has already marked one. The Middle East's stretch toward modernity has not been helped by the 'civilized' countries of this world, nor have those nations helped by allowing themselves to be pulled down into hubris and institutional violence.
How do we justify our failings, here in a fading empire that is being branded irrelevant because the President won't unilaterally pound hell out of a country that has no clear target, that is already bloodied in the crosshairs between the East and West, without getting a vote from Congress? How can McCain and company urge another full-scale international misadventure without it becoming obvious that the only beneficiaries can be the military-industrial complex, the rest of us sucked dry by the Bush doctrine and the everlasting War Powers Resolution, our corporate powers gone rogue and our economy an empty husk?
Here in this nation, teenage unemployment is set to mark a generation, as well. The jobs that they traditionally apply for during their school hiatus are the jobs adults have now taken to try to scrape by. Among white youth, numbers of summer jobs have been cut in half in this century, while in Hispanic and black communities, the numbers are even worse, with only 20% employed during the summer season. This is where our youth test themselves in the public sphere. This is where they earn self-respect and contribute. Or, where they once did.
In the fourth consecutive summer that teen employment has remained at record lows, experts predict a generation economically stunted, anticipating a lifetime of lower earnings and fewer opportunities in a nation gone stagnant, its citizens increasingly incapable of breaking through the barriers of class distinctions. In a nation that has seen its middle-class circle the wagons, sending out every employable family member to bring in what it can, this is not only discouraging but a kind of violence, itself. Let's be clear: poverty is violence against the spirit.
This Labor Day, as I listen to the sounds of children's laughter, look out my window at little kids playing chase across neighborhood lawns, I can't help but wonder what kind of world we're offering them. Those who survive the ambitions of despots in Syria will be forever marked by hatred and fear, by sights and sounds too obscene for even the bravest to carry. Meanwhile, those who manage to sustain a life in increasingly depressed areas of this nation are trapped by substandard schools and jobs. The American Dream is more a criminal enterprise than an achievable goal through hard work and ethical conduct. Are we leaving the children of the world a dead end and a fading dream of a better future?
So what's the new designation, I wonder, for this empty holiday? I guess Labor Day is really a day to celebrate the onset of football season, right? A pursuit engrained with pleasure in our combative human brains, but proven so risky to life and limb that the National Football League has settled lawsuits for old injuries out of court to the tune of three-quarters of a BILLION dollars, a hundred-million of that for research into brain injury. The corporation that rules football entertainment and all it stands for accompanied that payout with no admission of liability, by the way. Corporations are NEVER liable, as we've all come to understand.
There is nothing to celebrate this Labor Day, unless we ourselves decide we've had enough of this and determine that it's worth the struggle, the risk, the effort to take back this nation. The heroes of the day are minimum wage workers striking at hamburger joints. What does that say about the state of the union?
Obviously, it would have been better by far if we'd made a turn toward restoration of corporate oversight, in just legislation, in ethical conduct, in sustainability, a generation ago, a decade ago, a year ago. It's ours to do now, if we're going to. Those who sit on the sidelines and bitch about the nation's youth, or political representatives' unwillingness to listen to them, or the need to make a buck over the need to be concerned about community welfare, and don't make some effort to change that situation aren't people I want to know.
Me, I can't face the children and say I did nothing to save their future from the prior generation's poor choices.
If you can't either, we'll have to risk, we'll have to sacrifice, we'll have to determine the struggle worthwhile and depend upon one another, as centuries of game-changers always have. We'll have to remember why we came to the planet, what we know we have the ability to redesign once we muster the courage to step into our spiritual power, summoning the help of our Higher Angels.
You and I, we have to demand a different future than the one planned for us by the plutocracy. We have to stand up — so MANY more of us than them — and make ourselves heard. Until then, this is my last Labor Day.