By Judith Gayle | Political Waves
The beauty of Fall is calling me, even as I try to wrap my mind around political issues that seem to have reached a crescendo of importance. Outside my window the light has taken on that diffused quality that makes stained glass of the leaves, just hinting at a loss of color. The air is no longer heavy with humidity, a slight breeze is caressing today rather than scorching, and the garden plants that survived the weeks of broiling heat and the deluge that followed seem victorious in the way prize fighters appear as they raise a glove in triumph: still standing, but battered and bruised. So, I think, are we all.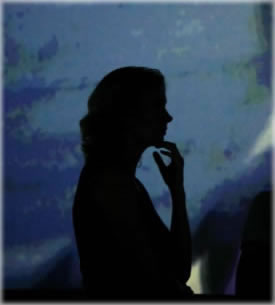 From coast to coast, everyone I've spoken with this week has started their conversation by telling me how tired they feel, how unmotivated and lethargic. Heck of a time to feel depleted, subscribers might think, having read Eric's prescient review of what lies ahead; this is more likely a time to strip down to fighting weight, get our ducks in a row, ready ourselves for action and prepare for unknown challenges — or not, depending on how we intuit the impact of the coming escalation of energies and our ability to cope with them.
Still, it's easy to understand the level of weariness that seems to have gone viral, given the larger question at hand: Where are we now? Have we hit the turning point, finally at the brink of a planetary emergency? Is this an existential crisis? A breakdown or a breakthrough?
Yes, to all of the above. We are solidly into our Pluto/Uranus identity crisis and this time it's for all the marbles. Last time, in the 60s, we had a similar imperative as holders of the nuclear arsenal while still in denial at how dire the consequence of its use, but we made it through the Cuban Missile Crisis and lived to create even more dangerous technology. Now, all those gizmos and gadgets we've relied on for our self-indulgent lifestyle, and still refuse to surrender, are holding a sustainable future hostage.
Last time we faced these energies — orchestrated by a soundtrack that quickly shifted from doo-wop to the Beatles to acid-rock — the existential crisis sat on the shoulders of the young, pondering the purpose and meaning of life. Decades later it has finally developed into the full-fledged spiritual crisis we find ourselves in today. We've hit the half-way point, charged with shifting our values to a more meaningful existence or falling by the wayside, á la Darwin's theory of selection.
Our most recent world emergency, the hostage situation in a mall in Kenya, was finally resolved with over a hundred souls dead or missing. And in perhaps our most pressing crisis, 97% of scientists acknowledge that we've hit the global warming tipping point and must make a choice to either dial down our escalating human footprint or go combust. Meanwhile irrational climate change deniers, fueled by petroleum interests, misinformation and romantic memories of muscle cars and open roads, hold the world hostage to their greed and ignorance.
Today, in the halls of Congress, U.S. government shut-down looms large. Regarding the Tea Party's determination to harpoon Obamacare, the White House asserts that it will not negotiate with "people with a bomb strapped to their chest." (Nor those with green eggs on their vest, said Sam I AM!) Ultimately, the buck will stop with Boehner and his ability to herd his fractured House into 218 votes to keep government running, rather than suffer blow-back to the party (but let's remember that John, himself, is held hostage to being "primaried" out of his Speaker's seat by disgruntled Baggers.)
The miscreants in Congress who are holding the nation hostage, barreling toward a shut-down and endangering the world economy, represent just one more of the emergencies that pepper the front pages of our papers and websites daily. I suspect you can name others, being an aware readership: fallout from Fukushima, fracking, food insecurity, neo-fascism (and that's just the F's.) The rest of the alphabet is daunting.
But, I suggest, not hopeless, given our numbers, our human potential and our collective intent.  I agree with the many spiritual teachers and leaders that affirm that we are in a spiritual crisis, which means that we have now integrated the awareness that we MUST change, but change is difficult and confusing and sometimes, at least to begin with, counterproductive, making it — most of all – scary. Change is the Fool card, stepping off the cliff and trusting that something will rise to meet our foot. Something will, if we will muster up the courage to step away from those things that defeat the human spirit.
For instance, the USDA recently announced that nearly 17,000,000 children in this nation face hunger. 17 MILLION, in THIS nation! Shameful! My own state has gone from low single-digit food insecurity to mid-teens, but that did not stop my Bagger rep from voting against billions in SNAP funding. New York magazine outlined their move in an article titled "Republicans: We Were Too Nice To The Hungry, But We've Fixed That." Their argument is that little kids (over one-third) and old folks (another third) notwithstanding, the rest are just lazy no-goods whom they are helping to motivate toward the joys of employment. To which I can only reply, Jesus save me from "good Christians!"
Still, there are signs that the hostage situation that has held us in its grip — unable to untangle ourselves from ideological delusions, unable to wiggle in the stranglehold of class warfare — is coming to an end. There are new voices of authority to listen to, and forming at the grassroots, perhaps even our own. Encouraging action from "the bottom up," as the new Pope has suggested the church must again find its feet, Francis continues to make headlines as not only a moderate but a humble student of the Christ message and a courageous reformer.
"Excuse me if I use strong words," he recently said, "but where there is no work there is no dignity … We don't want this globalized economic system which does us so much harm."

Pointing directly at the wealthiest elites who push relentlessly to shred government safety nets and make workers powerless, [Pope Francis] declared: "[Widening disparity] is the consequence of a world choice, of an economic system that brings about this tragedy, an economic system that has at its center an idol which is called money." Such worship of mammon, he added, creates an economic culture that throws away the well-being of the many to enhance the fortunes of the few. "We have to say no to this throwaway culture. We want a just system that helps everyone," he concluded.
Of the billion and more Catholics in the world — and nearly 70 million in the US — many are dedicated to following their leader without hesitation. Perhaps we will remember that American churches, both Protestant and Catholic, have an impressive history of caring for the poor while advocating for human rights and dignity. Personally, I would more than welcome an end to the war faux-Christians have waged on people of faith, snookering them into becoming an unwitting arm of a repressive political movement.
While religion has taken a backseat to spirituality in terms of growth — indicative of a growing maturity among those inhabiting the planet — the roots of each religious movement were the product of a common mysticism. As humans must take responsibility for their corruption of the religious impulse, they must make way for its evolution as well. This Pope, while still a cultural conservative, has changed the tone of church-speak for the world. Even agnostic church-basher Bill Maher thinks "Pope Frank" is a keeper.
In a high level meeting between Iran and the US, this week, the five permanent members of the U.N. Security Council and Germany met with Irananian diplomats. This was the first such conversation in six years. At one point, John Kerry joined the talks, sitting next to Iranian Foreign Minister Mohammad Javad Zarif. At the end of the meeting, Kerry invited Zarif to linger for a chat, in which , according to a senior U.S. official, "aides from both sides chatted in a marked departure from past encounters, when the Iranians were tight-lipped. It was one of the signs of a new attitude, said the official who spoke on condition of anonymity because he was not authorized to talk to the media."
A new attitude! Finally, after a history of hostage-taking on both sides, literally and figuratively. New moderate president Hassan Rouhani seems a reasonable enough fellow, given his approval by Khomeini [who actually rules all things Iranian]. Perhaps the "Axis of Evil" hoo-doo can be put to bed now, as we try to find common ground on which to meet.
Jon Stewart couldn't resist a dig on Rouhani's answer to the Holocaust question, but — seriously, folks– perhaps we can forgive the Iranians their attempt to rewrite history to favor their bias since our nation, all by itself, has done more to contribute to, and hold up solutions to, climate change by trying to reinterpret science. If we follow the dots, these issues of denial prove that Iran is the enemy of Israel but, to extrapolate then, the United States is the enemy of — what? — the entire quickly-warming world? Forgive us our trespasses and let's get over them, shall we? No time to lose.
As nihilism gives way to attitude adjustment, many of us know what to do next. A Course in Miracles tells us, in its brief introduction, that its purpose is not to try to teach love, which is beyond its capacity, but to remove the blocks to the awareness of love's presence, which is our natural inheritance. At the heart of each of the world's religious philosophies, we find a similar intent, one we refer to as The Golden Rule: Do Unto Others As You Would Have Them Do Unto You. This is, essentially, the oldest spiritual principal, an ancient concept present in Hinduism, Buddhism, Taoism, Zoroastrianism. This is the "neighbor as yourself" that Jesus spoke of. Each of us has this knowledge encoded in our DNA.
Quite obviously, the Golden Rule is the antithesis of the way we're culturized to live our lives these days. The Golden Rule is not the Gordon Gekko way, it's the opposite of the philosophy ambitious movers and shakers adopt in order to get ahead. Still, to some degree or other, we — all of us — have one foot in, one out of this uncompromised ethical standard we were taught prior to entering the mainstream competition of life. We were instructed about this basic philosophy of respect and cooperation in kindergarten, along with other wisdom we have learned how to ignore on a daily basis, but it's still with us, close to our core.
Displaced by insecurities and ambitions as soon as we're old enough to swim with the sharks, and allowing our ego to gloss over our collection of perceived failings with its bag of magic tricks, we learn how to Do Unto Others Before They Do Unto Us. Then, when others do unto us, we act surprised. If that describes you, if you are not so cynical as to think that life is just one predatory hit after the next, celebrate! There is still hope for redemption!
Each of us has put a lifetime's worth of baggage in the way of love, a lot of debris to dig away from the foundations of human evolution that were laid long ago on this planet, awaiting this very moment. Now, as we anticipate upcoming events that may bring stark mirrors to peek into, challenges to overcome, situations we have overlooked or purposely ignored, it might be very wise of us to get back to the basics of (all manner of) relationships on this planet.
Living within the simple elegance of The Golden Rule would not allow children to go hungry, bombs to drop, land developers to steal property or oil companies to despoil nature. It wouldn't put on a passive/aggressive face to get what it wants, manipulate to keep control or take out its brutality on others. In fact, if we all lived by that ancient rule, none of these things would have occurred to us to do in the first place.
The change of tone, the new attitude we need is the one The Golden Rule provides us as a realization of our common cause: my good and yours are synonymous, our mutual needs can only be met through mutual cooperation. Competition is a 'zero sum' game — collaboration is a 'win/win.' Our species is becoming too fragile for games. Gaia will survive with or without us, and she's been very patient, but she could use a bit of that Golden Rule as well. We must do for her as she has done for us: sustain us. She could really use some love, as could we all.
Coming back to the basic truth of our oneness with one another, with all that is, is the only way forward. We are not separate from one another no matter how we guard our own individuality. There are many who have not found this remembrance within themselves, and we could argue that until they do, we can't count on a bright future. But as the Fool is ready to step out on faith that a firm base will come up to meet his foot, the alchemy of love has the capacity to shift the consciousness of an entire planet.
We have no template for the coming changes and challenges, but we have the basic code of life written within us — love — and that will take us where we need to go. Support and encouragement for a new tone and attitude, a loving heart and a pledge to do only the best to others will more than prepare us for whatever comes next.