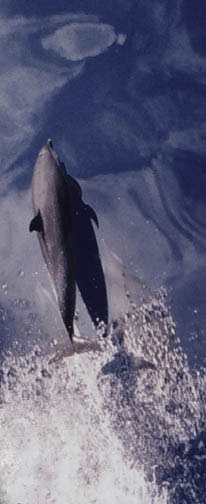 NOAA

2004 annual edition of Planet Waves
The Year of the Green Monkey
We Are Water | by Jeanne Treadway
Welcome | by Eric Francis
A Whole New Sound | by Eric
Hot Spots | by Eric
Hard Up for a Hard On | by Cassia Landacre
What Else Can I Say? | by Eric
Dolphins Evolve Opposable Thumbs | News Flash
Moment of Inertia | by Christopher Grosso
The Water Barons | by Elle McKenzie
Water Conservation Resources | by Tracy Delaney
The Hydrotoxic Spiral | by Tracy Delaney
Audio Section | MP3 from the aquasphere CD project
Charts | Samples of the 40 charts used in the development
of aquasphere, plus notes, which will be revised over time.
Centaur Transits | Stay Tuned!
Cancer Saturn Returns | Stay Tuned!
Sixties Report | Stay Tuned!




2004 sign horoscopes for Sun and rising signs. Moon sign is written up separately, slightly below.
Note on Horoscopes | Aries | Taurus | Gemini | Cancer | Leo | Virgo | Libra | Scorpio | Sagittarius | Capricorn | Aquarius | Pisces | Chart List
On private sessions for 2004
aquasphere is the sixth annual Planet Waves horoscope. Link to: 1999 | 2000 | 2001 | 2002 | 2003
We're still taking suggestions for this edition, as well as comments for the charts section. This site will be updated.


aquasphere Version 1.01
Planet Waves for Jan. 9, 2004

FEATURING ORIGINAL ARTWORK & photo research by Rami Schandall and photography by Eric Schandall and Bill & Sally Fletcher. Additional articles by Tracy Delaney, Chris Grosso, Cassia Landacre, Elle McKenzie, Philip Sedgwick and Jeanne Treadway. Research, coordination, editing, netnymph, Tracy Delaney. Additional editing, Elle McKenzie and Jeanne Treadway. Web programmer & evil hacker, Jordan Laughlin. General assistance, editing & poofreading by Planet Waves archivist Pamela Purdy. Audio portions recorded & mixed on Macintosh by Flynn Joffray w/ technical assistance by Jordan Laughlin. Site designed by Eric Francis. Business manager, Chelsea Bottinelli.

All rights reserved. Copyright 2004 by Planet Waves, Inc.
OTHER COPYRIGHTS MAY APPLY.


A Note on Some of the Images Used

Images of whales, dolphins and weather are public domain images from NOAA, the National Oceanographic and Atmospheric Administration, used by permission. Space images of Eros, of Venus in the Venus Between Us article, and of the Moon photographed by Apollo 12 astronauts in Cancer's writeup, by NASA/JPL, used by permission. Images that do not bear credits are in the public domain, with one exception: the x-ray seashell image above We Are Water is purchased from a stock house.

Thank you Jordan!! - e

Contact any of our artists or writers at info@planetwaves.net.


light the song with sense and color,
hold away despair
more than this I will not ask
faced with mysteries dark and vast
statements just seem vain at last
some rise, some fall, some climb
to get to Terrapin.

--- Robert Hunter, Music by Jerry, Terrapin Station